You have /5 articles left.
Sign up for a free account or log in.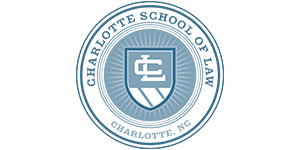 The embattled Charlotte School of a Law missed deadlines yesterday that state regulators had imposed in order for the for-profit to stay open. The institution has asked for an extension, according to state officials.
In December the U.S. Department of Education suspended the law school's access to federal aid, citing its failure to adhere with standards set by the feds and the American Bar Association, which is the school's accreditor.
The ABA had placed the law school on probation, where it remains, over its failure to admit applicants who are likely to succeed and pass the bar exam. Department officials also said at the time that the law school had made substantial misrepresentations to students about the program's accreditation and bar-passage rates. North Carolina's attorney general, Josh Stein, also is investigating and reviewing its state license.
However, the law school's leaders and its parent company, InfiLaw, which owns two other for-profit law schools, were able to keep the Charlotte School of Law open this year while they sought to have federal aid eligibility restored. While it was not allowed to enroll new students, the law school found money to help some current students stay.
In recent weeks, the law school has been negotiating with the department over the terms for possible reinstatement, including how much money it would be required to set aside to protect taxpayers and students in case the school closed.
"Negotiations are ongoing with Charlotte School of Law regarding reinstatement of eligibility for Title IV funds," a department spokeswoman said on Friday.
In the meantime, the school has created a teach-out plan to allow students to finish their degrees at another InfiLaw institution.
Yet to remain in operation, the state had required the school to have its federal aid eligibility restored and that the ABA sign off on its teach-out plan, both with deadlines this week. That didn't happen. And it appears that the school remains open while it seeks an extension.
The University of North Carolina system's Board of Governors is responsible for licensing non-public degree issuing institutions in the state. The system's general administration office performs compliance reviews to make sure institutions meet statutory and regulatory standards.
In June the board decided that the Charlotte School of Law could use a restricted license to operate in the state, but only if it met requirements by August 10.
"CSL may continue to conduct postsecondary degree activity in North Carolina at this time and on a limited basis while it develops and seeks ABA approval of an appropriate teach-out plan that fully protects the interests of CSL students who may wish to complete their CSL degree programs, and/or approval for continued operation as an accredited law school," the system said, adding that "the U.S. Department of Education must determine no later than August 10, 2017, that any CSL student who remains enrolled may participate in Title IV federal loan programs."
Neither of those conditions have been met. The ABA is meeting today and presumably could sign of on the school's teach-out plan.
A spokesman for the UNC system said the law school had asked for an extension.
"It's our understanding that CSL is actively working with U.S. Department of Education to ensure the school can participate in the Title IV loan program, but that CSL has not yet met all of the requirements of Education Department," he said via email. "CSL has requested that the university now consider extending the time to meet the conditions in the restricted license, which would require further action by the Board of Governors."
The department said that if North Carolina does not reinstate the school's expired license, it will be unable to access federal financial aid. But negotiations between the school and the department will continue until a decision on the license is made.
A spokeswoman for Stein, the state's attorney general, said the office had reached out to the law school to request that it demonstrate compliance with the licensure statute.
"Along with all other licensure requirements, the [North Carolina] Department of Justice is monitoring whether Charlotte School of Law met the U.S. Department of Education's requirement for a $6 million letter of credit to benefit students," the spokeswoman said in an email. "Our office will do everything possible to enforce state law and protect students."
The law school confirmed that it had asked for an extension.
"Charlotte School of Law is actively working to meet the conditions set out by our state licensing authority and that authority is aware of our progress," a spokeswoman said in a written statement. "Accordingly, CSL has asked the UNC Board for an extension of time to meet all conditions set, as we believe we will be able to demonstrate compliance in short order."
Clare McCann is deputy director for federal policy at New America, who specializes in education policy and is a former department official. She said InfiLaw's delay in shutting down Charlotte School of Law is bad for students.
"Charlotte School of Law has been providing an egregiously bad legal education, where students have worse than a 50-50 shot at passing the bar," she said via email. "And at the same time, it has been evading any potential costs of closed school discharge liabilities by dragging out its inevitable closure, meaning students can't get their loans cancelled and start fresh."
-- Andrew Kreighbaum contributed to this article.