You have /5 articles left.
Sign up for a free account or log in.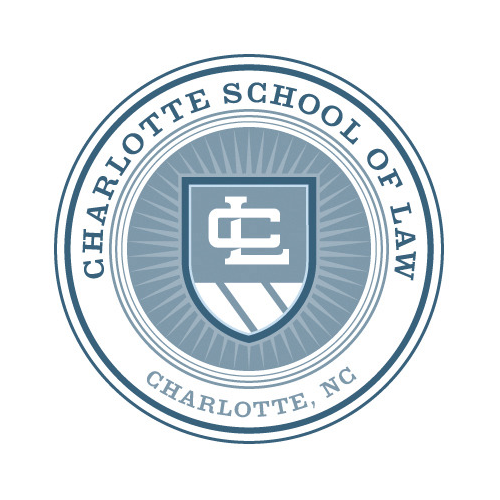 Charlotte School of Law, a for-profit institution based in North Carolina, appeared to abruptly shut down Tuesday, just days after losing its license to operate in the state.
No one associated with the law school publicly commented. But its website was taken down and a letter from the president of Charlotte's alumni association published by local media confirmed it would close.
The North Carolina attorney general's office, which opened an investigation last year into misrepresentations to students, said in a statement that it would ensure the law school remains closed. Attorney General Josh Stein said many Charlotte students have been successful, but for the Class of 2016 fewer than one in five admitted students graduated, passed the bar and got a job that required a law degree. That's despite a promise from the law school that students would be "ready to practice upon graduation" and the $100,000 cost of their legal education, he said.
Charlotte was in negotiations with the Department of Education over conditions for restoring federal student aid. Its abrupt closure now means that the federal government could be on the hook for the federal loans taken out by students enrolled at the law school.
Charlotte shut its doors just weeks after reports surfaced that the department would consider restoring its access to Title IV federal aid, which include federal student loans -- the latest indication to some critics that Education Secretary Betsy DeVos would take a more lenient approach to for-profit institutions. The Obama administration cut off Charlotte's Title IV access in December, citing the law school's failure to meet standards set by its accreditor, the American Bar Association, and substantial misrepresentations to students.
The ABA had earlier placed Charlotte on probation for failing to admit applicants who were likely to succeed in the program and pass the bar exam.
The Department of Education, the ABA and the University of North Carolina System, which approves state licenses of for-profit institutions, are the three bodies that provide the authorization or revenue for the law school to operate. But in recent weeks it came up short with all three.
In June, the UNC System's Board of Governors said that by Aug. 10, Charlotte must have a teach-out plan approved by the ABA and a determination from the department that students still enrolled could participate in Title IV federal student loan programs. As that date passed, though, negotiations with the department were still ongoing.
The ABA Monday notified Charlotte that it had rejected its proposed teach-out plan, a document required of a closing institution spelling out how students will be treated fairly to finish their education. The ABA rejected the plan in large part because it wasn't clear that it would continue as a degree-granting institution. And the next day, the UNC board rejected a request from Chidi Ogene, the president of the law school, that the board hold an emergency meeting to extend Charlotte's license.
Liz Hill, a spokeswoman for the Department of Education, said late Tuesday that the department has received official notice of Charlotte's closure.
"The department is committed to ensuring that students of CSL, who are the ones most impacted by this closure, are protected, treated fairly and are made aware of all of the options available to them," she said.
In the coming days, Hill said, the department will work with law school officials, the state and the bar association to give students information about their options and how they can obtain student records. The department will also post answers to frequently asked questions about school closures to the Federal Student Aid website and contact Charlotte students directly about their options.
In an email to students reported by local media Tuesday, the Charlotte administration said the UNC System's licensure unit had notified the law school it could continue to assist students by, among other activities, conferring degrees or credit to students who completed course credit before Aug. 11. 
While no one from the law school or its parent company, InfiLaw, responded to requests for comment on its status, Stein, the North Carolina attorney general, said Charlotte is now required to close.
"I want to express my disappointment for the students and their families affected by Charlotte School of Law's failure," he said in a statement. "While good lawyers have graduated from Charlotte School of Law, the school too often failed to deliver for its students."
Stein wrote a letter to DeVos Tuesday asking that she declare exceptional circumstances exist with the school's closure, which would expand loan forgiveness rights to all the students who left the law school during or after the fall 2016 semester. He also said his office would be available to help students understand their rights and that an investigation into the law school's adherence to state consumer protection laws is ongoing.
Charlotte appeared to be dead in the water earlier this year after losing access to Title IV funds in December. But it opted to remain open, even taking measures like offering institutional aid to students so that they could remain enrolled, while insisting there was a path back to viability. Critics, however, said keeping the school open -- and steering students to transfer to other InfiLaw programs -- meant that the company was delaying the inevitable while protecting its bottom line. By not closing after losing access to federal aid, Charlotte could protect its liability for costs related to closed-school discharges sought by students. Meanwhile, options were limited for students who otherwise could have transferred elsewhere or immediately applied to have their student loans forgiven.
The prospects for the institution still didn't look good before the department indicated it would consider restoring Title IV access. In the meantime, Charlotte hired Podesta Group lobbyist Lauren Maddox, who helped DeVos navigate confirmation hearings, to make its case to Congress and the administration. 
Among the conditions the Department of Education had sought to attach to Title IV revenue for the law school were a refund of tuition and fees to students who had not completed their first year by December and a $6 million letter of credit to protect students and taxpayers.
A big lesson from the negotiations with Charlotte is that the department should always obtain that letter of credit before anything else, said Clare McCann, the deputy director for federal higher education policy with New America's education policy program and a former Obama administration official. The department failed to use its leverage over federal aid to obtain that letter, and now it's on the hook for the cost of student loans taken out to attend Charlotte, she said.
"I'm not impressed with the oversight work," she said.
Kyle McEntee, the founder of Law School Transparency, a nonprofit that advocates for reforming practices in legal education, said closure appeared to be inevitable after the Board of Governors refused to budge on a license extension.
He said the ABA should have taken action sooner, but its hands were tied by a standards framework ill equipped to handle enforcement. As the group refined its standards, they were able to take action that drew the interest of the state and Department of Education.
"We've made good progress with the ABA, but we're not all the way there yet," McEntee said.
The fate of Charlotte could be a wake-up call to other law schools with spotty records. As fewer students have applied for spots in law programs in recent years, some institutions made the bet they could enroll whoever they wanted and not be held accountable, McEntee said.
"There's been a tremendous amount of public pressure to hold those schools accountable," he said. "Now I think there are several dozen law schools who are going to be frightened as to their future. It's becoming real now."