You have /5 articles left.
Sign up for a free account or log in.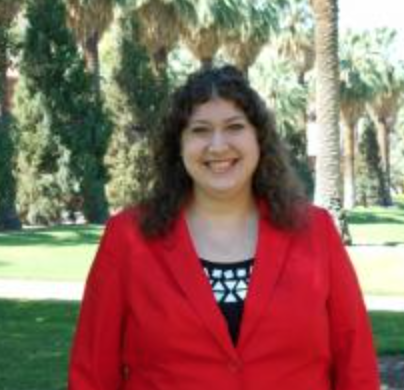 Ohio State State University took the extraordinary step of revoking a graduate's doctorate last week. Now her future at the University of Arizona, where she is an assistant professor of communication, is unclear. 
Jodi Whitaker's problems started in 2015, after scholars in two countries noticed irregularities in the data in her 2012 paper on video games. The study in Communication Research, called "'Boom, Headshot!' Effect of Video Game Play and Controller Type on Firing Aim and Accuracy," found that playing a violent video game improved real-life shooting skills. Initially, it was something of a boon for both Whitaker, then still a graduate student at Ohio State, and her co-author and dissertation committee chair, Brad J. Bushman, the Margaret Hall and Robert Randal Rinehart Chair of Mass Communication there. That's because Bushman served on President Obama's committee on gun violence and his research challenges what he calls "myths" about violence, including that violent media have a trivial effect on aggression. 
But Patrick Markey, a professor of psychology at Villanova University — whose own findings on video games clash with Bushman's —  soon challenged the paper, along with Malte Elson, a postdoctoral researcher in educational psychology at Ruhr University Bochum in Germany. Together they alerted a Committee of Initial Inquiry at Ohio State to what they called irregularities in some of the variables of the data set. The values of questioned variables could not be confirmed because the original research records were unavailable, according to Communication Research, which in 2016 decided that a retraction was warranted. 
Bushman was cleared of wrongdoing by Ohio State, but he agreed to the retraction. He also agreed to the retraction of another paper in which Whitaker was not involved -- one finding that watching violent cartoons inhibits children's learning -- earlier this year, as reported by Retraction Watch. Data on a second, 2016 paper by Whitaker and Bushman (on which Bushman was the lead) also have been corrected; that study found that "catharsis beliefs" attract people to violent video games.
But Whitaker, the 2012 paper's lead author, was not cleared of wrongdoing. And Ohio State's Board of Trustees voted unanimously last week to revoke her doctorate, granted in 2013.
Benjamin Johnson, a spokesperson for Ohio State, said he was limited about what he could reveal about the case, due to federal laws governing the privacy of students. In general, though, he said via email, the university's Committee on Academic Misconduct investigates allegations. That committee can then recommend to the executive vice president and provost that a degree be revoked, he said. And if the provost agrees, the recommendation goes to the board of trustees.
It's impossible to know exactly how often doctorates are revoked, but it is extremely rare. Ohio State, for example, revokes about one degree every two years. But that's all degrees, not just Ph.D.s. 
Bushman referred a request for comment to another spokesperson for Ohio State, who said via email that the university "determined that there was no evidence that Bushman participated in, or was aware of, inappropriate data manipulation." Communication Research's editorial note about "Boom, Headshot" says that a replication of the study by Bushman is in review. 
Whitaker did not respond to requests for comment. Both her current department chair and a spokesperson for Arizona declined comment on her status there, saying it's a private personnel issue. For the time being, at least, Whitaker's faculty profile remains active. It includes a link to her curriculum vitae, which lists her doctorate from Ohio State. 
In a joint statement to Retraction Watch, Markey and Elson seemed to suggest that Whitaker had been thrown under the bus.
"There were two authors on the problematic 'Boom, Headshot!' study. That the female, junior researcher is found culpable for those problems while the male, senior researcher is not, seems questionable," they wrote. "During the investigation pertaining to the article in question, we discovered two different data files on the senior author's computer between which the codes for variables were altered. These alterations occurred in a manner which supported the original study's hypotheses. Additionally, the authors of the original study were unable to provide the raw data in order to confirm which data file was correct."
Ultimately, they said, "we will never know exactly what error produced the discrepancies between these files. However, we believe that all researchers involved in a particular project are responsible for the outcome of the said project. This is especially true in cases when a senior author is the mentor of a junior researcher."