You have /5 articles left.
Sign up for a free account or log in.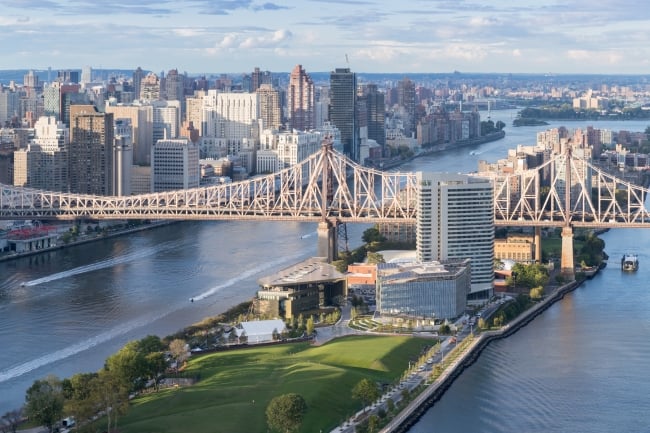 The official opening is scheduled today for Cornell Tech's campus on New York City's Roosevelt Island, marking the start of operations there almost seven years after then Mayor Michael Bloomberg sent universities scrambling to win a competition for a new city-incubated research campus.
During the run-up to the opening, officials have stressed the campus's capacity to mix academics, graduate students, entrepreneurs and business leaders in a setting to advance research and business start-ups. In other words, the campus can be seen as a monument to a creative class-style vision, where highly educated professionals can cooperate, where their ideas can cross-pollinate and where their work can bloom into new technologies and companies.
But Cornell Tech also represents significant power shifts in the higher education ecosystem and in New York City's information economy. It can be seen as an as an aggressive move by Cornell University, the Ivy League institution tucked away upstate in snowy Ithaca, N.Y., where it has long worked to strengthen ties to New York City. Cornell won the competition for the new campus in part by undertaking an ambitious partnership with the Technion-Israel Institute of Technology.
The project has drawn its share of critics, with some faculty members speaking out against the partnership with an Israeli university they see as part of the country's military-industrial complex. Others voiced concern that Cornell's attention is slipping too far away from its home campus. Meanwhile, some of Cornell's competitors in New York City privately grumble that they were overshadowed by the competition and subsequent development on Roosevelt Island.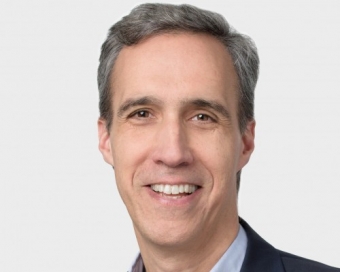 Cornell's leaders clearly saw upside for the project from its early planning stages. Interactions between companies, nonprofits and government agencies are critical to future innovation, said Daniel P. Huttenlocher (right), Cornell Tech's founding dean and vice provost.
"If we were going to be interacting with a wide range of corporate and other actors, it had to be in a major metro area," he said. "If you're in New York State, New York City is the major metro area."
The campus is now home to 30 faculty members and close to 300 students, including 35 Ph.D. students. Only its first phase has been finished, a $700 million step with 700,000 square feet spread across an academic building, an open-floor-plan incubator and an environmentally friendly residential high-rise.
Plans call for significant growth in the coming years. An executive education center and hotel are expected to open in 2019. More than two million square feet of building space are eventually expected to be constructed on the 12-acre campus when it is complete. More than 2,000 graduate students would study there.
Those are remarkable plans for a project many didn't expect Cornell to win.
The Competition
In late 2010 news reports first said New York City was searching for a university strong in engineering and applied sciences to build a new research institute. The city issued a request for expressions of interest, drawing 18 responses from 27 higher education institutions by March 2011. It issued a request for proposals in July.
Bloomberg laid out his vision for the project in a speech that month. The city was offering several pieces of real estate at essentially no cost, along with $100 million in infrastructure upgrades, he said, likening the initiative to the U.S. government's 1862 land grant program to create new universities. While existing engineering schools in New York City were taking the initiative seriously, they were not the only ones.
"Universities from around the country -- and some from around the world -- have expressed interest in our offer," Bloomberg said, according to a transcript. "And that's how it should be. Because we are an international city -- and a city that believes in free competition. We are open to any person with any dream, any entrepreneur with any idea, any company with any capital and any university with any proposal."
Several international institutions expressed interest, including Technion. Among domestic universities, Cornell, Carnegie Mellon, Columbia, New York and Purdue Universities were among the biggest names stepping into the competition. But many considered the front-runner to be Stanford University, because of its long history of launching start-ups and close association with Silicon Valley's growth. Like Cornell, Stanford was interested in locating a campus on Roosevelt Island, and the two universities soon became the most public with their plans.
The field thinned out as competitors refined proposals over the next several months. Purdue, for instance, dropped its bid in September 2011, saying the city wasn't offering enough financial support to offset the university's expense projections.
Then on Oct. 11, just 17 days before proposals were due, Stanford announced a partnership with the City University of New York. The two institutions were creating a demonstration site on the City College campus for Stanford undergraduate programs in areas including entrepreneurship and technology management. If Stanford's bid for the city competition were to be successful, the partnership was set to expand to include joint City College-Stanford undergraduate and graduate programs.
A week later, Cornell announced it would partner with Technion on its proposal to the city. The move significantly bolstered Cornell's bid, as Technion brought a new level of commercialization and business credentials to the table. At the time, half the companies from Israel on the Nasdaq were said to be led by Technion alumni.
Cornell and Technion had been meeting in secret for months, according to The New York Times, which described "a veil of secrecy" over discussions between the two institutions that included a meeting in Beijing and three days sequestered in the Cornell Club of New York.
Leaders at Cornell thought they had a major advantage in the competition thanks to the university's strong engineering and computer science programs, said Huttenlocher, who was the dean of Cornell Computing and Information Science in Ithaca at the time. They also felt Cornell had advantages because of its unique identify as the land-grant institution in New York State and as a university already involved in New York City, where it has its medical school. Nonetheless, the university believed a partnership with Technion would strengthen its proposal.
The two institutions told city officials at the end of the summer that they were forming an alliance. But they waited until October to make the information public.
That followed a strategy of releasing details about the bid strategically.
"We were competing against a bunch of other schools, some of them very top schools, and I think some of them viewed Cornell as an underdog in this process," Huttenlocher said. "It was to our advantage to do a lot of the planning without making it completely public and reveal things strategically at various times during the competition."
As a deadline passed by the end of October, the city had received seven proposals from 17 higher education institutions. City leaders were considering approving two sites, The Wall Street Journal reported. Stanford and Cornell's bids were considered front-runners.
In December, as the city prepared to announce the winner of the competition, two pieces of news surprised observers: Stanford dropped its bid, and Cornell announced it had secured a $350 million donation toward building a campus.
Stanford's official explanation was that the bid was being dropped because of the city's terms. Cornell, meanwhile, was touting a gift that it said was the largest in the university's history.
Officials would later recount the moment that Cornell and Technion gave a detailed presentation on their proposal to city leaders. It was Dec. 3, and news of the gift would not become public for roughly two weeks. But Cornell's president at the time, David J. Skorton, revealed the donation at the end of his presentation.
"It's pretty breathtaking when other schools are talking about the challenges of fund-raising, and one of your strongest competitors says on the first phase financing: 'done,'" Robert K. Steel, who was deputy mayor for economic development and the city official overseeing the competition, told The New York Times.
Before the end of the month, Cornell and Technion's proposal was named the winner of the competition. City officials pointed to the fact that it proposed the largest operation, had the most aggressive timeline and promised a $150 million start-up fund.
The New Cornell Tech
Cornell's new campus has been operating temporarily out of Google's New York City building since 2012. That allowed it to start with a small operation, focusing on program quality instead of growing the sheer number of students enrolled, Huttenlocher said.
The curriculum has been continuously refined as Cornell Tech grows.
"It just continued to change," Huttenlocher said. "It's very different with 300 students than it was with 20."
Leaders were also able to secure significant funding in the last several years. There was the $350 million donation unveiled at the end of the competition, which came from Charles F. Feeney, a billionaire who founded Duty Free Shoppers. Irwin Jacobs, Qualcomm founding chairman and CEO emeritus, and his wife, Joan, gave $133 million. Bloomberg Philanthropies pitched in $100 million. In total, Cornell Tech has raised more than $750 million, not counting the $100 million from the city for construction, Huttenlocher said.
The campus is home to seven master's programs -- including in computer science, electrical and computer engineering, operations research, and information engineering, an M.B.A. and a master of laws in law, technology and entrepreneurship. The other graduate programs, with Technion, are in connective media and health tech. Officials also point out that that Cornell Tech is organized around research groups like security and privacy and artificial intelligence.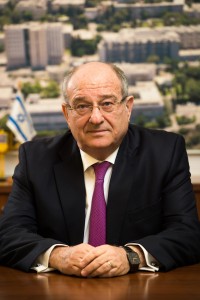 Technion's president, Peretz Lavie (left), said "there's no doubt" the campus in New York is increasing the Israeli university's name recognition. In addition to the graduate campus in New York, Technion opened a new campus in Shantou, China, this fall with a first group of 240 undergraduates.
"This is part of our strategic goal of globalization," said Lavie. He said that Technion's main campus in Haifa is located midway between New York and Shantou, an 11-hour flight from both places.
"The joke is when the sun rises in China they go to sleep in New York -- so the sun never sets on the Technion," he said.
Lavie said the joint Jacobs Cornell-Technion Institute, established with the Jacobses' $133 million gift, accounts for about a third of the students on the Roosevelt Island campus. In addition to the two dual master's programs in connective media and health tech, it offers a postdoctoral program for recent Ph.D. graduates who want to start technology companies.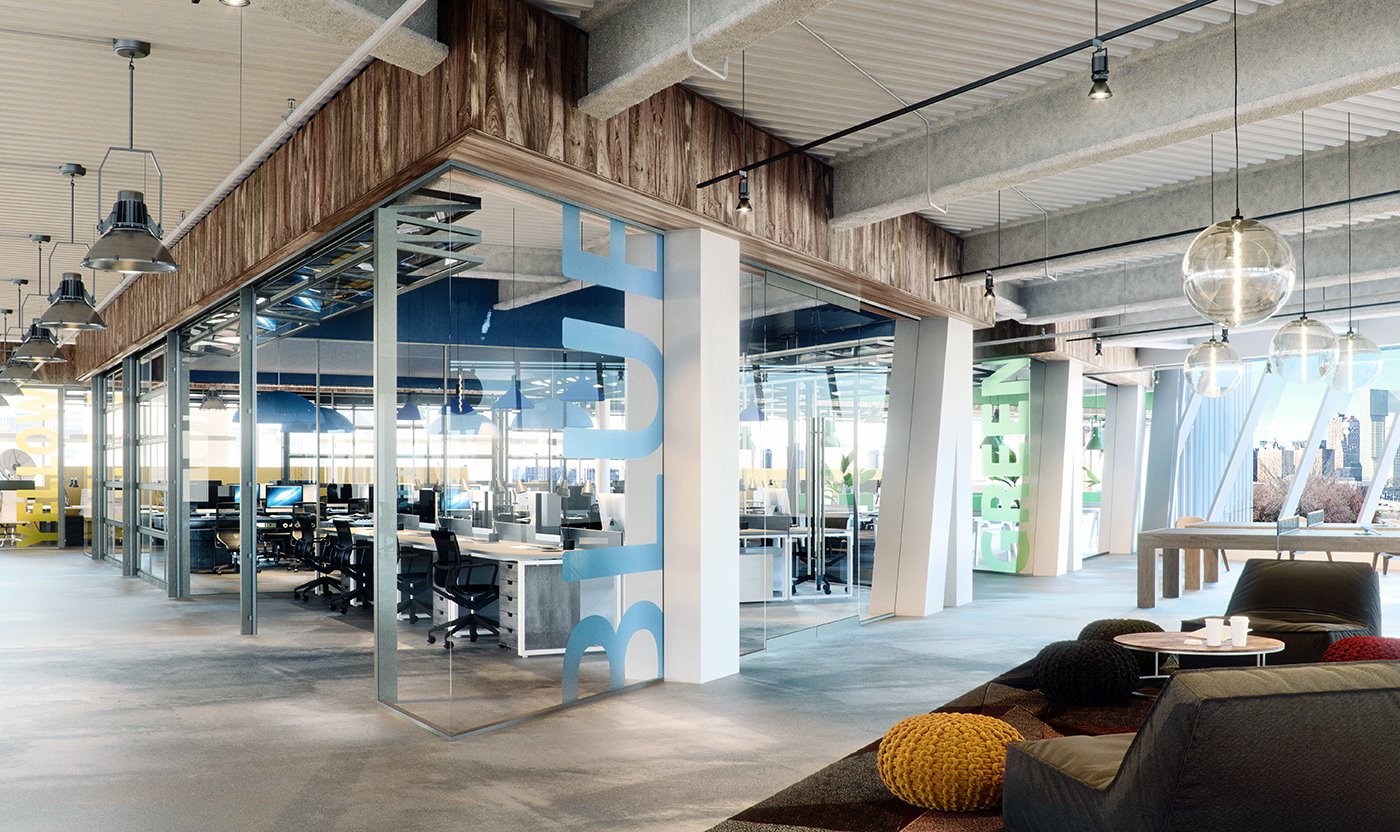 "From an academic point of view, we are not shy of saying that applied research is as important as basic research, and students will have mentors from industry and will have mentors from academia that will collaborate with each other," said Lavie. "We have a building called The Bridge. This is a bridge between industry and academia. We will have laboratories and offices of industrial companies and researchers from academia. I don't believe there is such a model anywhere else." (An interior view is at right.)
Citigroup Inc. leased nearly 11,000 square feet in The Bridge this summer. The bank plans to work with Cornell students and faculty members on emerging technologies like machine learning, big-data applications, cybersecurity and block chain. Microsoft also recently announced it is partnering with Cornell Tech on a block-chain initiative, its Initiative for Cryptocurrencies and Contracts.
In addition to The Bridge, the campus currently has an academic building named for Emma and Georgina Bloomberg, the daughters of the former mayor. It calls its residential facility the world's first residential high-rise passive house, meaning it is built to use very little energy.
Concerns and Criticisms
At Cornell's main campus in Ithaca, some professors worried about budget issues, as well as Technion's involvement and what some saw as a low level of faculty consultation as the bid was being put together for New York City. They also feared that Cornell was drifting away from its College of Arts and Sciences and toward business and technology.
"I think Cornell has taken, since 2011, a hard right turn toward business and tech," said Eric Cheyfitz, a professor of American studies and humane letters. "This was not brought before the Faculty Senate for discussion -- neither the tech campus nor the Technion connection."
Cheyfitz is a backer of the boycott, divestment and sanctions movement in academia, which seeks to boycott Israeli academic institutions. He has written that Technion is "substantially involved in the development of the systems used in the militarization" of occupied territories.
"What Cornell does, in my mind, obviously is enables an institution that is deeply involved in the oppression of Palestinians," he said.
Huttenlocher responded that Cornell does not do classified research. Its partnership is with Technion, not the state of Israel, he said.
"I think the institution has a long history of academic partnership with places where many people may not agree with the government's position on things," he said. "It's good to have collaborations with academic institutions. It's the way you build bridges with different sorts of countries."
Many faculty members worried early on that the focus on a New York City campus would ruin Cornell in Ithaca, said William Fry, professor emeritus of plant pathology and plant-microbe biology who was dean of faculty from 2008 to 2012. But the major donations for Cornell Tech assuaged some of those concerns. So did word that all faculty in New York City would have tenure homes in Ithaca.
"It meant that the departmental structure in Ithaca would be involved in quality control," Fry said. "It would mandate communication among individuals in the two different locations."
Cornell's current dean of faculty, Charles Van Loan, said administrators have been very clear that New York City will not siphon resources from Ithaca. The trick is making sure a firewall is set up correctly. While many institutions have multiple campuses, most branches don't come with the visibility of a highly touted project on Roosevelt Island.
"There are sort of financial ways you can ensure that," said Van Loan, a professor emeritus of computer science. "It's just another thing to think about. If you think more about Cornell Tech, the argument goes, you're going to be thinking less about the Ithaca campus."
Some faculty members struggle to see how liberal education at Cornell fits with Cornell Tech and its emphasis on entrepreneurship. Van Loan sees it as connected, but admits not everyone agrees.
"There's a whole range of opinion," he said. "It's almost impossible to sum it up."
Rivalries in New York City
The attention lavished upon Cornell Tech has led some at rival institutions to complain privately. But none would do so on the record.
Several engineering schools are already located in New York City, including Columbia University's Fu Foundation School of Engineering and Applied Science and the Polytechnic Institute of New York University, which is now named the Tandon School of Engineering. Both Columbia and NYU were among institutions that submitted proposals in the city competition.
The city went on to reach tech-oriented deals with both universities. In April 2012, it announced an agreement with NYU giving the university a 99-year, $1 lease for a 500,000-square foot building that formerly served as the Metropolitan Transit Authority's headquarters in downtown Brooklyn. The university is using the building as a centerpiece for expansion efforts in Brooklyn and as a place to bring together artists, scientists and engineers. The university's first tenant slated for the building is the Center for Urban Science and Progress, which was created under the 2012 announcement. That center combines engineering, data informatics and social sciences in an attempt to improve cities.
Andrew Hamilton, NYU's president, said he views Cornell Tech's presence in the city as beneficial, rather than as a rival for his university's applied sciences efforts.
"I would say it stimulated a healthy competition and collaboration," he said. "That's something that academic institutions are very capable of doing at the same time, both competing and collaborating with our partner universities."
Columbia, meanwhile, announced an agreement in July 2012 to create a new institute for data sciences and engineering at the university's Morningside Heights and Washington Heights campuses. City incentives were said to total $15 million, including discounted energy costs and some debt forgiveness.
After Cornell was announced as the winner of the city competition in December 2011, discussions continued between Columbia and the city's Economic Development Corporation, said Patricia Culligan, founding associate director of the Columbia Data Science Institute. The university eventually submitted a modified proposal, and a deal was struck.
"It creates a great draw for students in the city and much larger work force," said Kathleen McKeown, a Columbia professor of computer science and founding director of the Data Science Institute. "Therefore, it builds the tech community within New York. That is what Bloomberg wanted."
Observers outside academia say the competition that led to Cornell Tech has created a significant change in the city's higher ed and entrepreneurial scenes. New York institutions had been known more for selling patents to be commercialized than for helping local start-ups develop into companies, said Jonathan Bowles, executive director for the Center for an Urban Future, a Manhattan-based policy think tank.
"It was one of the reasons why Stanford, and not just Cornell, but Technion, were so important to this process," he said. "We need the engineering prowess from all of our institutions."
Elizabeth Redden contributed to this article.