You have /5 articles left.
Sign up for a free account or log in.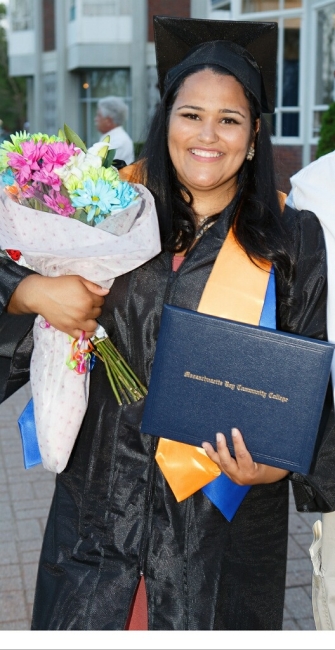 Dawn Thompson got an email in January with welcome news from the Department of Education. The federal government would clear $70,000 in federal graduate student loans she took out to attend an Everest University online M.B.A. program -- just a chunk of her total student loan debt, but a relief nonetheless.
Eight months later, however, Thompson's still waiting.
"They keep saying give it more time," she said. "How much more time do you actually need?"
For students who attended programs operated by for-profit institutions like Corinthian Colleges -- which operated Everest -- and ITT, the wait to have their claims for student loan forgiveness reviewed and processed has been a protracted ordeal. That's true even or students like Thompson who have already had their applications -- known as borrower-defense claims -- approved by the federal government.
Student and consumer advocates have taken Education Secretary Betsy DeVos to task over her decision to block or water down regulations issued by the Obama administration to add student protections -- including a new borrower-defense rule written to clarify and expand students' ability to clear loans taken out to attend fraudulent institutions. As of this summer, though, tens of thousands of claims were still pending from students who had filed to discharge their loans under existing statute but have yet to receive a ruling from the department.
A Department of Education official told members of Congress in July that the Trump administration had made no new reviews of claims since coming into office. A department spokeswoman said that remains the case as staff members develop a new system to adjudicate pending claims.
For borrowers still waiting on resolution of their claims months into the administration, the delay has had significant effects on financial decisions large and small. It's also limited the ability of those borrowers to restart or continue their education at legitimate colleges. And advocates for students say the situation has placed in limbo exactly the kinds of low-income and minority students targeted by predatory institutions.
Challenges for Borrowers
Thompson, 52, attended undergraduate and graduate online programs through Everest from 2003 to 2014 -- she graduated from the bachelor's program but dropped out of the master's program as rumors swirled about investigations of programs operated by Corinthian. Less than a year of her leaving the graduate program, Corinthian had shut its doors. But Thompson was still stuck with more than $250,000 in private and federal student loans she said she was pushed to take out by advisers at Everest.
While she was enrolled as an undergraduate, financial aid advisers from the school would tell her she was capped out on federal student loans, which come with protections such as eligibility for borrower defense, and encourage her to take out additional private loans, Thompson said. She said she was naïve about following the guidance of advisers and "trusted them too much."
Thompson chose to attend an online program in large part because she was a single mother caring for a son with a rare immune-system disorder and couldn't sit in a physical classroom after work. But she said she found out after studying to be a paralegal for her undergraduate program that her degree was worthless in the job market, prompting her to go back to grad school and take out even more loans before leaving the program. Thompson hopes that having the $70,000 in federal loans discharged by the government will bolster an argument in court that her private loans should be forgiven, too.
She received a scholarship from Southern New Hampshire University to finish the last three courses required for her M.B.A. and is currently enrolled to finish the degree.
But she doesn't believe she'll ever pay all of her student loans off without debt forgiveness. She's not able to make major purchases. Both of her children are "petrified" of the cost of college. And Thompson said she fears her credit situation could block her from passing a background check on potential job opportunities.
"My credit is destroyed. Thank God I have a house and a job right now," she said. "It's totally destroyed my life. Trying to do something to better survive has made it 10 times worse than it ever was."
The Obama administration crafted the borrower-defense rule in response to a flood of claims from students like Thompson who attended Corinthian programs before the chain shut down. The vast majority of the more than 65,000 pending claims were filed by former students of institutions operated by Corinthian and ITT Tech. Others, though, have filed claims arguing they should receive discharge for loans taken out to attend programs still operating.
Jarrod Thoma attended DeVry University from 2010 to 2015, originally in Columbus, Ohio, and later in Westminster, Colo., outside Denver. He received a bachelor's degree in electronics engineering technology but said the program misled students about the quality of materials and equipment used for instruction and about job placements.
DeVry promised that students would train with the latest industry-standard equipment, but Thoma, 34, said the quality of equipment was subpar and simulations from online instruction often didn't match hardware on site. Thoma said he is technically working in his field but could only find work in the Denver area as a lab technician -- for which he receives a salary half that of an engineer.
"I firmly believe the institution my degree is from is a huge barrier to being able to find and secure an engineering position," he said.
Thoma, a former U.S. Army corporal, used up his GI Bill benefits and took out about $52,000 in loans in the course of completing his degree. He filed a borrower-defense claim in the fall of 2015 and has waited on resolution from the Department of Education since then. (The following year, DeVry reached a settlement with the Federal Trade Commission over misleading use of employment statistics in advertising.)
While his loans have been placed in forbearance, they've still become a financial obstacle. Thoma and his wife have looked at buying a house in the area, but his ratio of debt to income has become a red flag in securing a mortgage.
"When the lending institutions look at that, they say, 'What is this?'" he said. "I may be responsible for that, because there's no guarantee my borrower-defense claim will be validated. It's just huge. It definitely affects my ability to buy a home."
Jennifer Wang, director of the Washington office of the Institute for College Access and Success, said the high volume of loan debt carried by many of the students filing borrower-defense claims can have negative consequences for their credit in numerous ways.
"It's becoming increasingly hard to find a job that doesn't require a credit check or to get an apartment that doesn't require a credit check," she said. "You can't buy a car and get to work if you've ruined your credit."
And even when students have their loans placed in forbearance, interest continues to accrue. In the event that the department doesn't approve a borrower's claim, that increases the total debt they owe, Wang said.
Student borrowers who spoke with Inside Higher Ed also said the slow process of getting a borrower-defense claim approved has dampened hopes of restarting their higher education.
Pauline Lucero grew up in Salinas, Calif., located in one of the state's top agricultural regions. She said she was excited about the opportunity to enroll in an agriculture business program at Heald College's Salinas campus in 2007. But two semesters into the program, Lucero said, she was told it would be discontinued because of low enrollment.
Lucero said she was pressured by campus officials into picking another Heald program offered at the campus -- she chose business administration with an emphasis on criminal justice -- and wasn't informed of all of her options when the college ended her original program, including receiving a full refund.
Lucero, 35, eventually graduated with an associate degree but was only able to find work with a staffing and recruitment agency. One of those jobs eventually turned into a permanent position -- but not one she would have needed an associate degree to qualify for. She said she has contemplated going back to school to complete her bachelor's degree.
But her experience at Heald and the loan debt she continues to pay off have made her less eager to pursue those options. Lucero holds about $25,000 in student loan debt she took out to attend a program she said hasn't helped her find employment. She filed a borrower-defense claim in September 2015. Without approval, she's not sure she can afford to complete a four-year degree.
"I'm apprehensive about it because of the bad experience I had with Heald," Lucero said.
Big Impact for Borrowers Who Get Relief
For the small fraction of borrowers who have had borrower-defense claims approved and seen their loan discharge actually go through, the financial and emotional impact is significant.
Danielle Ramos attended the Framingham, Mass., campus of American Career Institute from 2011 to 2012. In January, the Obama administration announced that it would grant automatic borrower-defense claims to students who took out federal loans to attend ACI, which was the target of a complaint by the state's attorney general for a range of deceptive practices. It was the first time the Department of Education had granted loan forgiveness to all students who attended an institution.
Even after she was told that ACI students would receive a loan discharge, Ramos said she didn't think it would happen until they were actually cleared by the loan servicer. Ramos, 30, received an email over the July 4 weekend from her loan servicer, Navient, saying that her loans were paid in full.
"I don't have to stress as much," she said. "And I can also continue my education, which is important to me."
Ramos had filed her borrower-defense claim in January 2013 after leaving ACI with a certificate but struggling to find work in the medical field that she couldn't have secured without higher education.
A single parent, she said she struggled to repay the $12,000 in loans she took out to attend ACI and eventually defaulted on that debt. Ramos later enrolled in a public community college in the area to pursue an associate degree because she couldn't see a way to pay off those student loans without increasing her earning power. That meant moving back in with her father and applying for numerous scholarships to pay for her education.
"If a school is accredited, that means the government is saying this school is good and you're getting money from the government to pay for this said school," she said. "When it doesn't turn out that it is good, they weren't going to give me that money back."
Ramos said her associate degree helped her to find gainful employment. With the remaining loans she took out to attend ACI cleared and a check for the amount she'd already paid, Ramos said she can actually imagine completing a bachelor's degree.
It's not clear how many of the borrowers with pending claims have already defaulted on their student loans, as Ramos did. But student advocates say the number is not negligible. Borrowers have defaulted even with options like income-driven repayment, they say, because a small payment can still be burdensome when other unexpected expenses -- car repairs, medical bills, other emergency costs -- pop up.
"If it's a choice between keeping the lights on or making a student loan payment, which are you going to do?" said Ashley Harrington, a lawyer with the Center for Responsible Lending.
Defaulting on student loans can wreck a borrower's credit. It also makes them ineligible to take out additional federal student loans. But the wait for resolution of borrower-defense claims limits those borrowers' access to additional aid in other ways. If they haven't defaulted but have maxed out their lifetime student loan eligibility, their options for pursuing a degree at a legitimate college or university are limited.
And others say their experience taking out student loans to attend institutions that left them worse off has made them hesitant about taking on additional loan debt before their borrower-defense claims are reviewed. Those roadblocks to further higher education primarily affect students from low-income communities and communities of color, Harrington said -- the demographic targeted by fraudulent for-profit chains for enrollment.
"It's definitely an equity issue," she said. "These are traditionally the people who have not had access to higher education in this country. Now we're putting them in this period of limbo."
Consumer advocates like Harrington say they want to see concrete actions from the Department of Education on remaining borrower-defense claims, including communicating steps they are currently taking and a timeline for resolving the backlog.
Elected officials at the state and federal level have spent much of the past year seeking updates on borrower-defense claims from the Trump administration.
Earlier this year, Massachusetts Attorney General Maura Healey made multiple attempts to get an update from DeVos -- with no response -- about the slow discharge of claims already approved for ACI students. Healey's office continues to work with students submitting claims for other institutions. And other state attorneys general, in addition to Healey, are still reaching out to student borrowers who likely qualify for loan discharge but have not yet filed claims. That means that the number of pending claims will likely continue to grow. (Language included in a spending package approved by the Senate appropriations committee directs the department to identify and contact borrowers who may be eligible for loan relief via borrower defense.)
Before the Obama administration left office, it received heavy pressure from activists and some lawmakers to grant broader relief to those who attended programs operated by Corinthian, ITT and other for-profit chains. Advocates for stronger assistance for borrowers pushed for group discharge for ACI students. And they won the release of an attestation form that allowed expedited loan forgiveness for students who attended certain Corinthian programs, including Everest, between 2010 and 2014. But department officials at the time insisted that they did not have the authority to grant broad discharge without an application to students who took out loans to attend any Corinthian or ITT program.
Under the Trump administration, review of claims has slowed to a complete halt. A July 5 letter from Acting Under Secretary James Manning to Senator Richard Durbin, an Illinois Democrat, revealed that the department hadn't made any new reviews of claims since January; Democrats haven't received further updates. In a court filing last week, Manning said it could take up to six months to resolve pending borrower-defense claims.
The department says it is re-evaluating for review claims of borrower defense applications while it is still clearing already approved claims for loan discharge.
"The department is committed to adjudicating pending and new claims under the current borrower defense to repayment regulations," said spokeswoman Liz Hill. "At this time, no new claims have been approved. As a reminder, most borrowers with pending [borrower-defense] applications are eligible to be placed in forbearance and would not be expected to make payments while their application is pending."
Elected Democrats are anxious to see more information and more progress from the department. In a statement, Durbin said nearly 4,000 borrowers in Illinois who were defrauded by Corinthian, ITT, Westwood and other for-profits have claims pending with the department. That number will only continue to grow, he said.
"These borrowers deal every day with the emotional and financial ruin brought on by their for-profit college experiences," Durbin said. "They wait anxiously to receive word from the Department of Education on their claim, but thus far they have been ignored by the Trump administration and Betsy DeVos. It is shameful. The department should immediately begin processing these claims and completing the discharge of those that have already been approved."