You have /5 articles left.
Sign up for a free account or log in.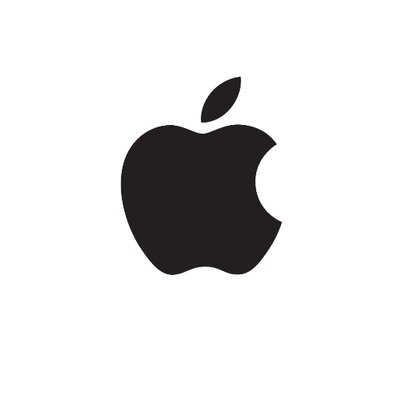 Apple has sold products to colleges, sometimes at meaningful discounts, for a long time, but no deal has ever looked anything like the collaboration just announced with Ohio State University.
Beginning next year, Ohio State will be integrating Apple technology into all its teaching and learning experiences as part of an institutionwide initiative called the Digital Flagship University. By giving each first-year student an iPad Pro (complete with keyboard, Apple pen and apps for "learning and life") the university aims to create "the world's largest and most effective integrated learning community." Apple will be providing the iPads to Ohio State at a discount, though the terms of the deal have not been revealed.
In addition to Apple hardware for students, an Apple-designed iOS laboratory will teach students, faculty, staff and local residents how to create new apps using Apple's Swift programming curriculum, which was introduced at several community colleges and high schools earlier this year. (Note: This article has been updated from a previous version to note that the laboratory will not be staffed by Apple employees.)
According to The Columbus Dispatch, Apple CEO Tim Cook said he approved the Ohio State collaboration because the university had been "aggressive and forward thinking" in its approach to the deal. "I can't imagine anybody else to do this with," said Cook. "They're going to set an example I hope many others will follow."
A Shift in Strategy
Joshua Kim, director of digital learning initiatives at Dartmouth College's Center for the Advancement of Learning (who also blogs for Inside Higher Ed) described the partnership between Apple and Ohio State as "big news" that could represent a significant shift in Apple's higher education strategy.
While Apple has a long history of offering discounts to higher education on its technology, Kim said the Ohio State deal looks like a departure from the norm in its focus on the educational uses of the technology, not just the machines and software. While many colleges have launched initiatives where students are given individual iPads or MacBooks (often referred to as one to one programs), the pairing of this with an iOS Design Lab is "something new," said Kim. In the past, colleges have outlined their educational objectives, but Apple has not been prominent in those discussions, while it has been front and center at Ohio State.
"I think this has potential to both catalyze learning innovation at Ohio State as well as pushing Apple to develop applications and programs that will be of greater interest to the larger higher education community," said Kim. He added that he is hopeful that the partnership is a signal Apple is ready to "return to its roots" and make higher education a strategic priority.
Michael Carter, director of TextGenome, a project that helps build technology to improve student literacy, and former director of education research at Apple, agreed that creating a "pipeline" of developers was an important aspect of the Ohio State deal for Apple. "Everyone at Apple and in Silicon Valley knows there aren't enough engineers to go around," said Carter. He noted that Ohio State could act a pilot for Apple, allowing it to experiment at one institution before expanding. The focus on iPads in the Ohio State deal, rather than MacBooks, is likely because Apple has been struggling to sell iPads since Google's Chromebook became popular, Carter said.
Indeed, critics of Apple have in the past said that the company has a history of achieving its corporate goals by talking about education -- and then capturing large markets through deals with educational entities.
At the same time, the company remains popular with students and faculty members.
The opportunity for colleges to arrange similar partnerships with Apple is something many would be watching closely, Kim said. He noted that his and other colleges have already been in contact with Apple to discover where they might collaborate. "This Ohio State partnership is certainly bigger in scope and scale than other partnerships that I've heard about, but it is in line with how I've been watching Apple's approach to higher education evolve over the past couple of years," said Kim.
If Apple truly commits to innovation in higher education, it could "really move the needle," said Kim, as other companies like Google and Microsoft could follow suit. "All of these companies would be smart to put educational innovation, and partnerships with higher education, at the center of their plans," Kim said, but he noted that such progress would not mean that university leaders would stop being skeptical of the return on investment of large-scale technology-adoption projects and company partnerships.