You have /5 articles left.
Sign up for a free account or log in.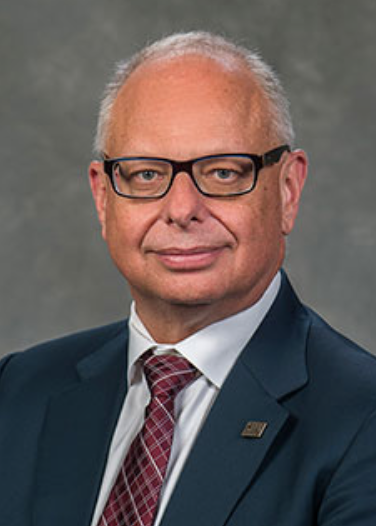 Faculty members at Southern Illinois University at Carbondale understand that something has to be done to stem an enrollment decline and the campus's financial woes. But many professors object to the centerpiece of Chancellor Carlo Montemagno's radical new plan to fix things: eliminating every department across the institution.
"The chancellor is pushing this idea quite aggressively," David Anthony, chair of the English department, said. "He kind of showed up, looked around and came up with a plan that doesn't really have any model, evidence or precedent."
Earlier this semester, Montemagno -- who has been on the job since mid-August and is an engineer by training -- told the faculty that increasing enrollment and solving Carbondale's cash flow problems would necessitate restructuring. That didn't come as a surprise to most professors, and many if not most support the idea. But last month, Montemagno told professors more about how reorganization would necessitate dissolving departments into multiprogram schools, which would be headed by appointed directors. Those schools would be organized within colleges run by deans.
So, in the case of proposed School of Humanities within the proposed College of Liberal and Performing Arts, for example, there would still be programs, courses and majors in history, English, philosophy, philosophy and languages, cultures and international studies. But there would no longer be a departmental structure to support them.
"We have lost more than 50 percent in our freshman class over the last three years alone. We are in a free-fall, and this is directly impacting the health of the institution," Montemagno said during a form on revitalizing academic programs. "Why is this occurring? It's occurring because we are not offering programs that are distinctive and relevant to today's students. As we try to correct it, we face limited resources, declining faculty numbers and no help from the state. We must recast and reinforce both our academic programs and our research."
The chancellor went on to say that the "biggest limitation in our ability to change has been bureaucratic, artificial boundaries created by the way we count effort and resources." The solution, he said, "is to eliminate the primary obstacles for multidisciplinary interaction – the financial structure associated with departments. By eliminating departments, we coarsen the delivery of resources to support innovative thinking."
He presented a draft restructuring that would involve collapsing eight colleges and 42 departments and schools (excluding the schools of law and medicine) into five colleges and 18 schools, including law and medicine. Current examples of the general model already exist on campus, in the School of Allied Health, the School of Art and Design and the School of Architecture, Montemagno said. All house multiple programs, with tenure residing in the school, not the department. "So we are not creating new ground. A modified version of this structure already exists on a smaller scale."
Beyond saving money in the reduced administrative costs, Montemagno said programs running together within a school would create new "synergy" on campus. He's also suggested that the faculty union contract and various institutional policies are forcing his hand on the department issue, based on the scope of reorganization; the union disagrees.
"Restructuring isn't that controversial," and some small colleges on campus might even embrace eliminating departments, said David Johnson, president of the National Education Association-affiliated Faculty Association and an associate professor of classics. "But others are really big, and this proposal is a one-size-fits-all kind of thing. It's also a completely untried experiment, and that is what's getting people concerned."
Another point of tension is the negation of current departmental "operating papers," under the plan. The papers, guaranteed by union contract, are currently approved by the university but are written by professors at the departmental level. They address issues such as tenure and promotion, faculty qualifications and both how chairs are selected and what they do.
There are also questions of workload: Montemagno has said that the administrative heavy lifting and day-to-day troubleshooting done by current chairs would be picked up by program faculty members as service or within course release periods. Asked about how it all might work, in practice, the chancellor told the Executive Committee of the Faculty Senate last week that there was not enough time to have prolonged discussions and they would "just have to trust me. That's what you hired me to do."
Skepticism remains, especially considering Montemagno's desired deadline for restructuring: everything decided upon by the spring, and in place by fall 2019. To Jonathan Bean, a professor of history who teaches business history, Montemagno's invocation of synergy seemed like a "throwback" to management lingo of the 1990s. Synergy, or the idea that the sum is greater than the organization's parts, turned out to be something of a myth, but successful examples of synergistic mergers tend to be "carefully thought out processes," he said. Montemagno's "slap dash" plan, by contrast, seems "hell bent on increasing central control."
Bean added, "Most of us accept or even favor restructuring, but this really is turning the university upside down then pulling the departments off the branches of the tree." 
Rae Morrow Goldsmith, a Carbondale spokeswoman, said Thursday that Montemagno has received "both positive and critical feedback" on the proposed academic structure, and that he'd welcome alternative ideas.
"The chancellor knew that there would be concerns about changing a long-held structure that so many are familiar with," she said via email. "He is proposing the change in order to add to the teaching and research capacity of faculty, reduce bureaucracy, create more flexibility to develop cross-disciplinary programs and research, and generate resources to reinvest in programs and people."
Carbondale has compared its plan to how Arizona State University is organized. That institution has trimmed its number of departments from about 69 to 40 in recent years. But it's done so by combining departments into larger ones, or by clustering programs by theme -- not eliminating departments altogether. Johnson compared Carbondale's idea to a highly unpopular plan to eliminate department chairs at Kean University in 2010.
It's unclear to what extent the final decision at Carbondale will involve faculty input. Montemagno has announced a 90-day feedback period, in which faculty members are to decide which programs should go into which schools. The Faculty Senate has already objected to the elimination of departments, via a resolution passed last week. The vote was 19 to 11, with three abstentions.
The text of the resolution reflects general faculty concerns that the change could do more harm that good in terms of recruitment, since "potential students and faculty will doubt the stability of programs lacking the institutional status of departments, and question the stability of a university that appears to lack the resources to support departments." It also says that "principles of shared governance and academic freedom are threatened when a unilateral reorganization eliminates academic units across the board without regard to the content or mission of the unit, and with no opportunity for substantive deliberation or debate." 
Hans-Joerg Tiede, associate secretary of academic freedom, tenure and governance at the American Association of University Professors, said Montemagno's plan appears to be a "rather serious governance concern." Under widely accepted principles of institutional governance, he said, any important decision about departmental structure should be made "in concert with the faculty."
Carbondale has pointed to its feedback period as an example of shared governance. Tiede said meaningful faculty participation would be involving a faculty budget committee in questions of how budgetary issues are to be resolved over all, with the faculty making its assessments through the lens of the institution's academic mission.
Of Carbondale specifically, Tiede said, "I don't know what process led to this point, but we certainly see with some frequency administrations developing plans for major changes to the institution in which the faculty has had essentially no role. Getting feedback on a fully worked-out plan that has serious academic implications is not shared governance."