You have /5 articles left.
Sign up for a free account or log in.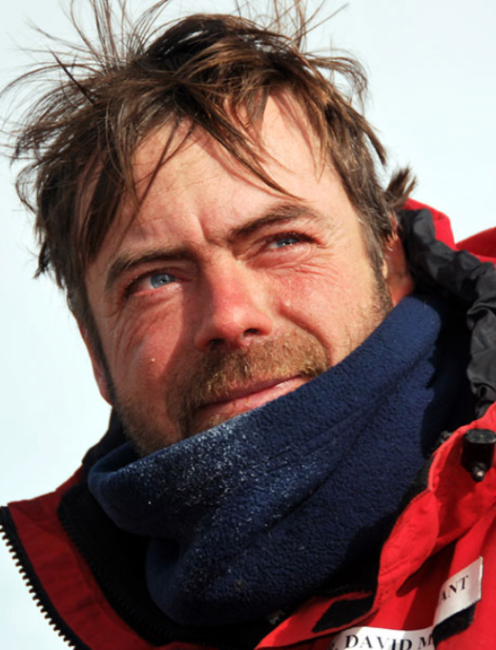 Boston University said Friday that it found evidence of harassment in a case involving David Marchant, a well-known geologist -- enough to initiate termination proceedings against him.
Marchant, who was until recently chair of the department of earth and environment at Boston, remains a professor but is now on paid administrative leave, Provost Jean Morrison said in a statement. The university's 13-month investigation was prompted by claims of harassment by one of Marchant's former graduate students but involved interviews and statements from more than 30 witnesses and some 1,000 pages of records.
Many details of the case have since become public, due to media coverage. The matter is also the subject of a separate investigation by the U.S. House of Representatives Committee on Science, Space and Technology.
Marchant's primary accuser is Jane Willenbring, now an associate professor of geology at Scripps Institution of Oceanography at the University of California, San Diego. She says that Marchant harassed her during a 1999 research trip to Antarctica, when he was still an assistant professor at Boston. Marchant allegedly pressured Willenbring to have sex with his brother, who was also on the trip, and called her a "slut" and a "whore." Willenbring also says Marchant pelted her with rocks while she was urinating outside and purposely blew volcanic ash into her eyes as she was recovering from a condition known as ice blindness.
Other witnesses have publicly corroborated some of Willenbring's account and, in two cases, reported similar experiences during field research with Marchant.
Boston investigators concluded that Marchant engaged in sexual harassment in violation of the university's policies on sexual harassment and equal opportunity. Specifically, investigators found, "by a preponderance of the evidence, that Marchant directed derogatory sex-based slurs and sexual comments at Willenbring during the 1999-2000 field expedition to Antarctica," Morrison said. Investigators did not find credible evidence to support Willenbring's remaining allegations of "direct physical attacks and other types of psychological and physical abuse," however, she said.
Over all, Boston found the sexual harassment "was sufficiently severe and pervasive so as to create a hostile learning and living environment for Willenbring" in Antarctica.
"We take all complaints of sexual harassment very seriously and will always be vigilant in conducting a thorough, fair and effective investigation," Morrison said. "We are committed to creating an environment for all members of the university community that is free from sexual harassment."
Marchant, who has not commented publicly on the case and did not respond to a request from Inside Higher Ed about the university's findings, has been notified of his right to appeal. Science reported that he denied the allegations against him during the university's investigation.
Willenbring has said that she waited until she gained tenure to report Marchant, for fear of possible professional retribution. Hers is among a group of recent harassment claims against professors involving older incidents -- some inspired by the allegations against movie mogul Harvey Weinstein and others not. Boston's response is significant in that it signals professors will still be held accountable for misconduct, regardless of timeline. The case also highlights the particular challenges faced by those who experience harassment or assault at scientific field sites, which are often geographically remote and lack clear standards of conduct and reporting procedures.
Willenbring said Saturday that she was "pleased that the truth of many women's experiences was heard and believed." Even though the university didn't find credible evidence of physical misconduct, she added, it's "clear from the report that he still discriminates based on gender and sexually harasses some women."
Boston's investigation under Title IX of the Education Amendments of 1972, prohibiting gender discrimination in education, indicates Boston's "future commitment to students' well-being," she said. "Common sense prevailed in their determination that he sexually harassed me."