You have /5 articles left.
Sign up for a free account or log in.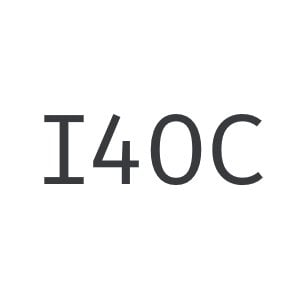 "Open citations now!" So concludes a new open letter to publishers from researchers who support making scholarly citations freely available, in the interest of better citation analysis. Advocates of such efforts say that references are a pillar of scholarly work and that being able to understand how articles cite each other shouldn't require an expensive subscription to a database.
In short, just as open-access proponents argue for free access to scholarly articles, open-citation proponents want free access to publication citation data.
"References are a product of scholarly work and represent the backbone of science -- demonstrating the origin and advancement of knowledge -- and provide essential information for studying science and making decisions about the future of research," the letter says. "We therefore issue a strong call to all publishers to make available to the academic community that which it created in the first place."
The letter builds on the Initiative for Open Citations, or I4OC, which 60-some organizations and publishers launched in April. Goals of that initiative include the establishment of a global, public web of linked scholarly citation data to "enhance the discoverability of published content," both subscription access and open access. Such a web would especially benefit those outside academic institutions -- or outside wealthier universities -- who lack subscriptions to commercial citation databases, according to I4OC.
Other benefits include the ability to build new services based on the data and create a public citation graph to explore connections between existing fields and the growth of new ones, advocates say.
Cassidy R. Sugimoto, an associate professor of informatics at Indiana University at Bloomington and president of the International Society for Scientometrics and Informetrics, is among the letter's original signatories. She said Tuesday that open citations wouldn't make a huge difference in her own work, since she has access to highly curated Web of Science data through her professional collaborations and affiliations. However, she said, "it would make a huge difference for students and scholars" worldwide who don't have that "luxury."
Sugimoto said that in her capacity as a reviewer and editor, for example, she's read papers that lack broader "generalizability" because the authors clearly lacked access to data that could have answered their own research questions. That perpetuates a "two-tiered system" in which only scholars with expensive data-source subscriptions are able to do large-scale analyses, and publish in the most visible venues as a result, she said.
Many publishers already have committed to open citations, providing free access to the reference lists they submit to Crossref, a nonprofit cooperative that interlinks published content.
Yet a large minority of major publishers still consider reference lists proprietary data, according to the letter, which frames open citations as similarly important to promoting research reproducibility, reducing misconduct and increasing access to scholarship.
Currently, the letter says, the ability to undertake large-scale and generalizable bibliometric research, both basic and applied, "is limited to a few well-funded centers that can afford to pay for full access to the raw data of Web of Science or Scopus." And the remaining bulk of bibliometric research "is restricted to the analysis of small data sets or the use of freely available data sources," such as PubMed, Google Scholar and Microsoft Academic -- all of which suffer from "shortcomings," which the letter defines as incomplete coverage, data quality problems, lack of transparency or limited large-scale accessibility.
In order to conduct rigorous analyses, therefore, "scientometricians need a data source that is freely available and comprehensive." It's "a matter of scientific integrity, scientific progress and equity -- we must ensure that all members of the scientometric community are able to participate in and validate the research in the field."
Approximately half of the references deposited in Crossref are now freely available -- a good start, advocates say. The new open letter calls out Elsevier in particular for holding out, since some 65 percent of the remaining, closed references are protected by the mega-publisher, which also owns the paid-access Scopus citation database. Adding Elsevier's references alone would increase Crossref's proportion of open references to approximately 83 percent, by the letter writers' calculations.
Elsevier said in a statement Tuesday it already follows I4OC guidelines in that Scopus's citation data is structured and separable. However, it said, "not all of Scopus's citation data is freely accessible and reusable, reflecting the value we have invested in licensing and curating the data that underpins Scopus. Thus we continue to take a wait and see approach as to whether we will sign on to the I4OC."
Yves Gingras, a professor and Canada Research Chair in history and sociology of science at the University of Quebec at Montreal, who has written critically about how citation metrics are used to evaluate individual scholars, said he "totally approved" of the idea of making citation data publicly available. (Gingras also recently published a paper finding that comparative rankings within the Web of Science tend to give countries with close relationships with the U.S. a "citation advantage," due to the strong presence U.S. research within the database.)
Given that authors publish papers with "public money," he said via email, "it also makes sense to have the references (hence citations) of these papers also in open access."
More from Digital Publishing