You have /5 articles left.
Sign up for a free account or log in.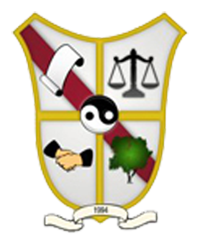 A Pennsylvania judge has banned fraternity Pi Delta Psi from the state for a decade, a punishment for a hazing death in 2013, and an unprecedented step likely to rock the national Greek system.
Chun Hsien Deng, a pledge from the City University of New York's Baruch College, was vacationing in the Poconos with his fraternity brothers when he died during a hazing ritual called the "glass ceiling."
Deng, who was known as Michael, had a heavy backpack full of sand tied to him and was blindfolded and assaulted in freezing temperatures. He fell unconscious and died the next day. The other fraternity members failed to seek medical attention for Deng until it was far too late, according to court documents. They brought him inside and tried to revive him but never called an ambulance.
The case attracted national attention amid a culture with far less patience for hazing than was the case in previous decades and more willingness among prosecutors to pursue aggressive charges, experts have said.
Also of note was that the national fraternity chapter was successfully prosecuted, a relatively rare strategy. Pi Delta Psi, the national branch of which did not respond to a request for comment, was charged with aggravated assault and involuntary manslaughter. It was ordered to pay more than $112,000 in fines and cannot operate in the state where Deng died for 10 years. It has two chapters in the state -- one is inactive at Carnegie Mellon University, the other is at Pennsylvania State University. Neither chapter was involved in the hazing that killed Deng.
"I think these are actually extraordinary times in terms of frustrations on [the] part of fraternities and schools how to stop hazing," said Hank Nuwer, a journalism professor at Franklin College who has written extensively about hazing and fatalities. "This case here imposes something that will send and already has sent tremors through the Greek world."
Never before has a fraternity or sorority been barred from an entire state, Nuwer said. Only individual chapters have been shut down for long periods in the past.
While the judge's ruling will only affect the two Pennsylvania chapters, Nuwer said, he posed what would happen if the same punishment were to come in the case of Timothy Piazza, a Penn State Beta Theta Pi pledge who died after a night of forced heavy drinking.
Piazza tumbled 15 feet down a flight of steps last February and struck his head multiple times. He suffered from extensive internal bleeding, but his fellow fraternity members did not call 911 until the next morning; instead they tried to wake him after he became unconscious by splashing liquid on his face.
Nuwer said harsher penalties may send a message to fraternities.
"It seems #metoo and other zero-tolerance movements toward behavior problems [are] finally hitting the hazing issue," he said.
A total 37 people were initially charged in the Deng case, including five Pi Delta Psi members charged with third-degree murder. Four of them later pleaded guilty to lesser charges in a deal with prosecutors and were sentenced Monday. Three of the men received up to 24 months in jail, and the fourth, who could not previously make bail, was sentenced to time served after spending 342 days in jail.