You have /5 articles left.
Sign up for a free account or log in.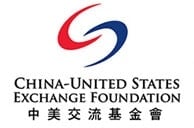 The University of Texas at Austin will not accept potential funding from a Hong Kong-based foundation after concerns were raised about the foundation's links to the Chinese Communist Party and its alleged foreign influence activities.
The decision followed a debate among faculty members over whether to accept funding from the China-United States Exchange Foundation (CUSEF) for UT Austin's recently established China Public Policy Center. The foundation is chaired by Tung Chee Hwa, the vice chairman of the Chinese People's Political Consultative Conference, a government advisory body, and the first chief executive of Hong Kong following the handover from Britain to China. The foundation is registered as a foreign principal representing China under the terms of the U.S. Federal Agents Registration Act.
"We weren't all unanimous, but I think most of us, myself included, felt that it would be inappropriate to take core funding from the China-U.S. Exchange Foundation," said Robert Hutchings, the Walt and Elspeth Rostow Chair in National Security and professor of public affairs at UT Austin and a former U.S. ambassador-at-large for Eastern Europe in the early 1990s. "I'm not a specialist on China, but I dealt with the U.S.S.R. for a lot of my career, and the same logic applies. There's nothing wrong with collaborating with a center like that on individual projects -- they go in 50 percent, we go in 50 percent -- but the idea of taking core center funding from an organization like that or really any other organization that is controlled by another government would be contrary to the independence you want to have."
Hutchings described this as a story of "an academic enterprise at a university wanting to maintain its independence and academic integrity and not accept money from a source that might be trying to use the center for its own agenda. That's what we wanted to avoid."
The Washington Post first reported that UT Austin would not accept funding from CUSEF in an opinion piece Sunday evening. As part of that piece the Post published a Jan. 2 letter from Senator Ted Cruz to UT Austin President Greg Fenves in which Cruz expressed his concerns that the university's China Public Policy Center was considering a partnership with the foundation "given its affiliation with the People's Republic of China's (PRC) United Front system and its registration as an agent of a foreign principal." The letter from Cruz notes Tung's vice chairmanship of the Chinese People's Political Consultative Conference, "an organization," Cruz wrote, "which works closely with the United Front, the structure the CCP utilizes to manage foreign influence operations."
"Given reports that the Center is considering a partnership with CUSEF, an affiliate of the PRC, I express concern over the potential for Chinese governmental access to UT-Austin's education system, which may lead to undue foreign influence and exploitation," wrote Cruz, a Republican from Texas.
Fenves responded to Cruz in a Jan. 12 letter, saying that he shared the senator's concerns and has "been reviewing them since the center and the LBJ School for Public Affairs first approached me about potential funding from CUSEF. In the past two months, I have spoken with U.S. intelligence officials, talked with faculty experts on U.S.-China relations and American national security, and read the media coverage and policy research reports about CUSEF."
"Based on that review, I had decided prior to receiving your letter that the university will not accept programmatic funding from CUSEF," Fenves wrote. "Neither will we accept any funds for travel, student exchanges or other initiatives from the organization."
Fenves wrote that external funding is crucial to the university's work. "We must, however, also ensure that the receipt of outside funding does not create potential conflicts of interest or place limits on academic freedom and the robust exchange of ideas. I am concerned about this if we were to accept funding from CUSEF."
Cruz praised the university's decision on Twitter.
The director of UT Austin's China Public Policy Center, David J. Firestein, referred questions about the matter to UT Austin's spokesman.
The "programs" section of CUSEF's website includes information about the foundation's activities funding policy research, "high-level dialogues," exchange programs and educational activities, many of these things in partnership with American universities or think tanks. In November Foreign Policy published an article examining CUSEF's ties to the Chinese Communist Party and the United Front in relation to the foundation's recent gift to the Johns Hopkins University's School of Advanced International Studies. SAIS accepted CUSEF funding for an endowed professorship in China studies and for a new research project called the Pacific Community Initiative. (The head of SAIS's China studies program, David Lampton, told Foreign Policy there were no strings attached to the funding: "There are absolutely no conditions or limitations imposed upon the Pacific Community Initiative or our faculty members by reason of a gift or otherwise," Lampton was quoted as saying. "We have full confidence in the academic integrity and independence of these endeavors.")
The person who answered CUSEF's phone number Monday evening said the organization has "no comment for now." That person declined to give his name. The foundation did not respond to email inquiries.  
However, a spokesperson for the organization told Foreign Policy it does not have "any connections" to the United Front. "We do not aim to promote or support the policies of any one government," the spokesperson is quoted as saying.
The Post cited a spokesperson for CUSEF saying that it is not a Chinese government agent and that it is supported by donors who think a positive relationship between the U.S. and China "is essential for global well-being."
CUSEF's website describes its mission as "facilitating open and constructive exchange among policymakers, business leaders, academics, think tanks, cultural figures, and educators from the United States and China."
The decision by UT Austin not to accept CUSEF's money comes amid increasing concerns about the Chinese Communist Party's crackdown on academic freedom at home and its efforts to exert influence over teaching and research done outside its borders.
Jonathan Sullivan, the director of the China Policy Institute at the University of Nottingham, said he thinks UT Austin made "the right decision, given the nature of the center the money was intended to fund."
"The connections that this organization has to the Chinese government and the United Front apparatus make it an inappropriate funder of academic and policy work in the area of Chinese public policy," Sullivan said via email.
"The United Front is responsible for establishing influence overseas -- it has a broad and explicit mandate to cultivate relationships, influence narratives, co-opt individuals, establish leverage wherever it can. The United Front apparatus is extensive, subtle and insidious. But crucially it operates in a long timeframe. The cultivation of particular views, getting people to come around to your way of thinking etc. takes careful nurturing. Thus I don't think there is any question that UT (or SAIS at JHU, which did take CUSEF money if I recall) would have suddenly started pumping out CCP propaganda. But in the long run the idea is to create a more friendly environment for China's positions," Sullivan said.
Sullivan added that he would "make a distinction between funding that can be traced back to United Front organs and 'normal' Chinese scientific funding. There is nothing wrong with Chinese funding for a cure for cancer. But in the area of public policy, international relations and other areas that are vulnerable to political proclivities, receiving funding from a source that you know has strong preferences and a remit to use funding to inculcate support for those preferences, is inappropriate in my view."
"The main issue isn't whether your campus is going to be influenced, necessarily. It's what is the general source of this money and if it's far enough away from the PRC, which is a known bad actor with regard to academic freedom," said James A. Millward, a professor of history at the Walsh School of Foreign Service at Georgetown University and a China specialist. "Is Tung Chee Hwa's foundation far enough away from that that you can feel good about taking his money to study China?"
"Tung Chee Hwa is not just a rich guy giving away his money," Millward said. "He's a former chief executive of Hong Kong; he's currently vice chairman of the Chinese People's Political Consultative Conference, which is one of China's two rubber-stamp assemblies, so he is currently holding the second of two very high-ranking positions in the Chinese political sphere. He's largely said to have close contact with Beijing; he's rumored in the Hong Kong press to be a kingmaker for chief executives of Hong Kong after him, including the current one."
"I guess what I would say to universities that are tempted by this is, is there really no way we can fund Chinese studies in the United States without having the Chinese Communist Party fund it?" Millward asked. "We're not exactly in a situation analogous to the Cold War with the Soviet Union, but we did not fund the study of Russian language and the Soviet Union for all of those decades with grants from the Soviet Union."
Gary Susswein, a spokesman for UT Austin, said the university remains committed to finding other sources of funding for the China Public Policy Center, which formally opened in August.
"Our decision not to take the funding from CUSEF does not mean that we are shying away from the study of issues surrounding China," Susswein said. "The policy center is up and running and we're exploring other funding for it. It's a university commitment to study issues related to China."