You have /5 articles left.
Sign up for a free account or log in.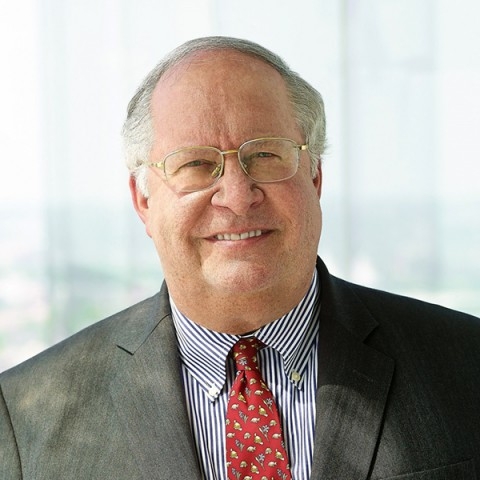 At a time when the humanities have come under fire from critics alleging irrelevance in today's economy, a well-known stock picker has given Johns Hopkins University tens of millions of dollars for its philosophy department.
William H. Miller III, an investor widely recognized for beating the Standard & Poor's 500 index for 15 consecutive years, committed $75 million to the Johns Hopkins University Department of Philosophy, the university in Baltimore announced Tuesday. The department is being renamed for Miller and will grow substantially because of the money.
Although Hopkins has had well-chronicled success raising money from big-name donors, notably drawing $1.5 billion over the years from alumnus Michael Bloomberg, the $75 million toward philosophy represents a substantial fund-raising victory for the university. It is the largest gift Hopkins has ever received for a humanities department. Leaders also think it is the largest ever made to a university's philosophy program.
Academics reacted to Miller's donation with hope that it provides validation and a path forward for philosophy at universities. Philanthropy experts said it reflects a climate in which a diversifying pool of donors is willing to give to unexpected causes even as fund-raisers are challenging old assumptions about which donors are willing to give -- and for what.
Word of the donation comes as both public and private colleges and universities have ramped up their fund-raising efforts. But it runs against a public narrative that is often hostile toward the humanities. It also stands in contrast to financial and enrollment trends that have led some struggling colleges to consider the taboo idea of cuts to their philosophy departments.
With Miller's gift, Hopkins will boost its philosophy department from 13 full-time faculty members to 22 within 10 years. The department is also starting an endowed professorship for its chair, along with eight additional endowed professorships and endowed support for junior faculty members. And the gift is pouring $10 million into endowed support for graduate students and postdoctoral fellows. University leaders say they want the gift to power the philosophy department to new heights and spark collaboration between philosophers and other academics.
Miller doesn't necessarily fit the profile of a big-name donor to philosophy at Hopkins. He studied economics and European history as an undergraduate at Washington and Lee University and has said he took only a single philosophy course in college.
But he also said he read philosophy while in the Army during the Vietnam War. Miller decided to apply to a Ph.D. program and subsequently studied in the Hopkins philosophy program in the mid-1970s. He withdrew before earning his degree, entering the business world.
Now, he is crediting a large portion of his success in business to his time at Hopkins. In a news release, he pointed to the "analytical training and habits of the mind" he developed as a graduate student. Philosophy influenced Miller's investing decisions and his life outside business, he told The New York Times.
Miller earned widespread fame for beating the S&P 500 from 1991 to the mid-2000s before struggling during the financial crisis. After spending more than three decades at the investment firm Legg Mason, in 2016 he bought two mutual funds he started at the company and now runs his own firm based in Baltimore, Miller Value Partners.
A Hopkins spokesman described Miller as a "longstanding friend of the philosophy department." One of the university's trustees, Heather Murren, helped to start the conversation about him giving a sizable gift.
Miller told The New York Times he wanted his donation to have a major effect.
"I wanted the gift to go to something where it would have a significant impact and change the trajectory," he said. In a statement, he said he wants the department to become one of the best in the country, although he didn't say specifically how he wants that to be measured.
'Philosophy Matters'
Meanwhile, his donation can also be read as an affirmation of the liberal arts at a time when many fear the public has soured on the disciplines. Hopkins officials certainly seem to interpret it that way. They issued statements emphasizing the value of philosophy and the liberal arts and said they have raised almost $250 million to support humanities and social sciences during the university's current campaign.
"Philosophy matters," the university's president, Ronald J. Daniels, said. "Philosophy defines what it is to be human, to lead lives that are meaningful and to create societies that are just and humane. The contemporary challenges of the genomics revolution, the rise of artificial intelligence, the growth in income inequality, social and political fragmentation, and our capacity for devastating war all invite philosophical perspective. Bill Miller's unprecedented commitment to our Department of Philosophy underscores the continuing vitality and relevance of the humanities."
The dean of Hopkins's School of Arts and Sciences drew a line between Miller and the liberal arts.
"Bill Miller, like so many members of our Johns Hopkins family, greatly appreciates the extraordinary value of traditional liberal arts disciplines for our students, the university and the world," said the dean, Beverly Wendland. "His dual perspective as a business leader and an intellectually curious lifelong student of philosophy is so important."
News of Miller's gift traveled quickly on Tuesday, provoking reactions from those in philosophy departments. Some expressed hope the gift will draw the attention of other philanthropists to the field.
The gift could also help public perception, according to Justin Weinberg, an associate professor at the University of South Carolina who runs the blog Daily Nous, which is focused on the philosophy profession.
"A highly successful investor has decided that philosophy is worth investing in," he said via email. "That's a strong signal to the public that there's something of value in philosophy, and fits with an increasing number of testimonials from those in the business world about the advantages of studying philosophy. These employment-related benefits would not be the whole story of philosophy's value, but it is good for the public -- including students and their parents -- to hear."
Implications for Fund-Raising
Fund-raising experts believe Miller's gift reflects several developments. Some buzz is building about donations for the humanities, they said. Donor pools are also diversifying by gender, cultural background and job background, they added.
Institutions should be careful about assuming a fertile donor pool is limited to graduates of a certain college or program, said Brian Gawor, vice president for research in consulting firm Ruffalo Noel Levitz's fund-raising management division. Not everyone who gives to a particular department majored there, and the potential for finding a mega-donor can be unexpectedly wide.
That includes donors who may have studied one subject but made large sums of money in an entirely different field.
"They may have made their money doing things very differently than what they studied," Gawor said. "But many people believe that their liberal arts background gives them the skill to do better than their peers."
The number of major gift prospects is far greater than what most colleges and universities consider it to be, said Jeff Martin, a senior consultant at EAB's Advancement Forum. So while some might believe the medical school or business school at a university is best positioned to draw major donations, Miller's gift shows that the right donor can be willing to give to an unexpected cause.
"Our assumptions about which units on campus are best positioned to benefit from donors' largesse may be incorrect," Martin said. "That philosophy department may have quite a bit of untapped potential."