You have /5 articles left.
Sign up for a free account or log in.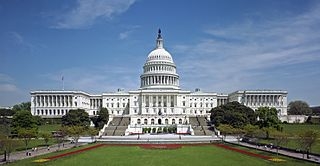 Congress failed to reach a last-minute agreement Friday night to avoid a government shutdown. That won't mean immediate consequences for federal student aid recipients or institutional funding. But institutions and students depending on Education Department programs could see an impact if the shutdown drags on.
For academics and institutions that receive grants from research agencies, funds already awarded are not affected, but peer review and other activities to select new grants may halt, and new funds will not be going out. The impact on academic science may be minimal if the shutdown lasts just a few days, but it would get significant in a longer shutdown.
Other functions of the Department of Education will be immediately curtailed or frozen, however, from work awarding special grants to the enforcement of civil rights at campuses across the country.
While the shutdown means no new federal dollars can be spent until lawmakers reach a funding deal, federal funding has already been disbursed for student aid in 2017-18.
Much of the funding for Pell Grants is mandatory -- meaning it is unaffected by a shutdown -- as is funding for federal student loans.
But David Bergeron, a senior fellow at the Center for American Progress who previously served as acting assistant secretary for postsecondary education, said the longer a shutdown goes on, the more unanticipated problems can arise.
"Certainly there's the potential for something to fall through the cracks," he said. "When you have 90 percent of your work force not here, making sure things are getting done, it can result in things not happening that are critical."
A prolonged shutdown could have a long-term impact for the department's grant-making work involving Title III funds, TRIO and GEAR UP programs, as well as graduate fellowships. A shutdown can slow the work of selecting grant recipients, Bergeron said. It can also create questions about the availability of future grant funds.
As part of the Department of Education's contingency plans released this week, more than 90 percent of total staff would be furloughed during the first week of a shutdown. Even with exempt employees called back to work on a partial or rotating basis, no more than 6 percent of total staff would be working at any one time during a longer shutdown.
If the shutdown drags out, institutions themselves would begin to feel an impact, Secretary Betsy DeVos said in a memo this week.
"Colleges rely on higher education funds to pay ongoing expenses of staff running programs for disadvantaged students seeking to enter and stay in college," she said.
Peter McPherson, president of the Association of Public and Land-grant Universities, urged lawmakers to reach an agreement and avoid a shutdown in a statement Friday.
"We have been pressing for months for a bipartisan budget agreement which will lift the discretionary caps -- defense and nondefense caps similarly -- and thereby clear the way for House and Senate appropriators to write bills that Congress will approve and that will provide needed support for higher education and research," he said. "That budget agreement is necessary to move FY2018 funding forward and must materialize quickly. After all, we are already in the fourth month of the fiscal year! In the interim, we call on Congress and the president to act quickly and responsibly and not shutter government's many vital functions, among them important research and education projects and programs."
A shutdown will also mean an immediate suspension of most civil rights activities conducted by the department. Catherine Lhamon, the assistant secretary for civil rights during the Obama administration, said when the government shutdown for 16 days in 2013, her office could no longer conduct planned investigations.
"We could not conduct investigations that had long been planned," she said. "We could not conduct site reviews. The staff of the office for civil rights could not do any work."
As a Senate-confirmed employee, Lhamon could continue to work, along with one staffer from her 600-person division. But the office's work investigating violations and enforcing civil rights was effectively suspended.
"The costs that follow from that shutdown can never be recouped," she said. "You don't get those days back. You don't get that time back. You don't get those rights back."
Research Impact
The National Science Foundation announced that researchers who have received funds may continue to use them, but new payments will not be made during the shutdown. Many NSF grant recipients receive their funds in portions, so some may miss funds due soon. While the shutdown continues, no new grants will be awarded and peer-review panels won't meet, delaying new grants after the shutdown ends.
The Department of Health and Human Services announced that the National Institutes of Health would continue patient care for those in clinical trials at the NIH. The HHS guidance did not discuss grants awarded to universities.
The American Association for the Advancement of Science issued a statement saying that the shutdown "impedes the U.S. scientific enterprise," which has already been hurt by limits on funding for research programs.