You have /5 articles left.
Sign up for a free account or log in.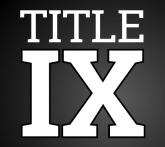 A federal appeals court has partially sided with a male student who alleged that Miami University in Ohio was discriminatory when he was investigated for sexual assault and subsequently suspended.
The case will likely add more fuel for those who have accused colleges and universities of unfairly slanting their adjudication of sexual assault cases against men, a narrative perpetuated by Education Secretary Betsy DeVos.
Last year, she scrapped Obama-era rules around Title IX of the Education Amendments of 1972, the federal gender antidiscrimination law. This gave institutions more flexibility from the Obama administration's measures established in 2011, which survivor advocates heralded as strengthening protections for victims of sexual abuse.
A three-judge panel of the U.S. Court of Appeals for the Sixth Circuit, in a unanimous ruling, did not completely agree with the arguments of the accused student, who is known only as John Doe in court filings.
A federal district court had dismissed all of Doe's claims against Miami and several administrators who were part of judging him when he was first accused of assault in 2014. The appeals court, however, found that Doe had sufficiently argued in his initial lawsuit that the university could be biased against male students accused of sexual assault and that one administrator in particular, Susan Vaughn, Miami's director of ethics and student conflict resolution, had possibly been prejudiced when she was investigating Doe and later judging him on a university panel.
Miami provided a statement to Inside Higher Ed.
"While several claims in this case were dismissed, we are disappointed that others were not," the statement reads. "What hasn't changed is that Miami University has been and remains committed to a fair and impartial student disciplinary process and denies any bias in in that process. Alleged Title IX violations involving accused students are investigated in a prompt, fair and impartial manner by trained staff through Miami's Office of Ethics and Student Conflict Resolution."
The facts of Doe's case have never been tried in lower court -- simply because the appeals court ruled in his favor does not mean he will succeed in suing the university or its administrators. But the appeals court's decision, along with an opinion from its sister court for the Second Circuit involving Columbia University, will likely reverberate on the higher education landscape.
"The Sixth Circuit decision … is important," said Gary Pavela, a higher education law expert. "It's a clear setback for the university."
In 2014, John Doe left a party, inebriated, and allowed another student, known in court documents as Jane Doe, to sleep in his room. Jane Doe reported being slightly intoxicated. The two had kissed previously in consensual encounters, but nothing more, the lawsuit states. This time, however, when John Doe was drunk and they began kissing, he asked if he could perform more sexual acts on her, including digital penetration. She declined but John Doe allegedly proceeded to do so anyway. He later stopped and asked to perform oral sex on her and eventually did. She pushed him away and he went to sleep, according to Jane Doe's statement.
Jane Doe never reported John, but the incident eventually reached the ears of administration. After a hearing, John was found to have violated the university's conduct code and received an eight-month suspension, which was eventually reduced to four months.
Later, John Doe sued Jane Doe (he later dropped his claims against her and settled out of court) as well as the university, administrators and some professors.
The appeals court found the following:
That Miami could have violated Title IX because the outcome of his hearing may have been incorrect. The appeals court noted inconsistencies in Jane Doe's statement; for instance, at one point she mentioned she had told him no, but in another part said "I never said no." Vaughn, the university's director of ethics and student conflict resolution, also during John Doe's hearing mistakenly asserted that Miami required "affirmative consent," meaning a yes on behalf of Jane Doe before a sexual encounter, but this is not articulated in the university's policies, the court document states.
The university could have been making decisions with an antimale bias -- John Doe alleges that every male student accused of sexual misconduct in the fall 2013 and spring 2014 semesters was found responsible for their actions. He includes in his lawsuit an affidavit from a lawyer who represented multiple students in Miami's disciplinary process and found a pattern of the institution pursuing investigations against male students, but not female. These patterns have not been definitively determined, as the appeals court states, but the judges noted that the university controls the information that could prove John Doe's claim one way or the other.
Vaughn was allegedly the employee responsible for deciding whether or not to pursue charges for a sexual misconduct violation and was perhaps not evenhanded when she decided to investigate John Doe but not Jane Doe, the court documents state. Per the university's rules, John Doe also could not have consented because Jane kissed him while he was deeply inebriated. Neither Jane Doe nor John Doe ever reported the other one, but when a third party notified the administrators and Vaughn, she only went after John Doe, he alleges, when both students could have broken the university conduct code. "The instance of unequal treatment that John sufficiently pleads arises out of Vaughn's failure to initiate the university's disciplinary process with respect to Jane after receiving credible information that Jane may have violated the sexual misconduct policy."
Vaughn's behavior during the hearing was concerning, the appeals court states -- she was one of a three-member panel charged with deciding whether John Doe would be punished and allegedly "dominated" the proceedings. She also told John, "I'll bet you do this [sexually assault women] all the time," he alleges. Because of Vaughn's alleged biases, John's due process rights may have been violated, court documents state.
Because due process is a constitutional matter, "qualified immunity" -- in which officials acting on behalf of a public institution can be shielded from being sued in civil matters -- may not apply to Vaughn.
Institutions can only independently prosecute sexual misconduct without a complaint when there is a risk to the campus, said Laura Dunn, executive director of SurvJustice, a survivor advocacy group. She noted that the court appeared to get this wrong when it referenced Vaughn investigating Jane Doe, but not John Doe, when she learned of the incident.
"The circuit describes that differently and I think will fuel retaliation complaints against victims by those accused and their lawyers," Dunn said.
The court's decision does not seem to "chart new territory," said S. Daniel Carter, president of Safety Advisors for Educational Campuses, which consults with colleges on matters of sexual misconduct.
He said that because most sexual assault cases involve male perpetrators against female victims, it is not inherently discriminatory that most of the accused students would be men.
"Most importantly nothing in this case undermines the important protections that should be afforded to students who report sexual assault," Carter said via email. "None of those things were or are truly at issue. As higher education works to find the right balance between the rights of survivors and the accused, cases like this one will help sort out the details, but they do nothing to undercut the protections survivors are rightfully afforded."
The most serious allegations are against Vaughn, Carter said. She filled multiple roles in the process and he said that she apparently has a pre-established bias against John Doe, which is ill advised. He would not recommend that institutions use a "single investigator" model.
Pavela was particularly struck by Vaughn's role, too.
He called it a "risk-management nightmare."
"If colleges have employed ideological zealots to investigate and help decide sexual misconduct cases, they're heading for a recurring series of high-cost, high-profile losing confrontations with the courts," Pavela said. "The end result will be a nationwide loss of legitimacy in college policies and our capacity to govern ourselves."