You have /5 articles left.
Sign up for a free account or log in.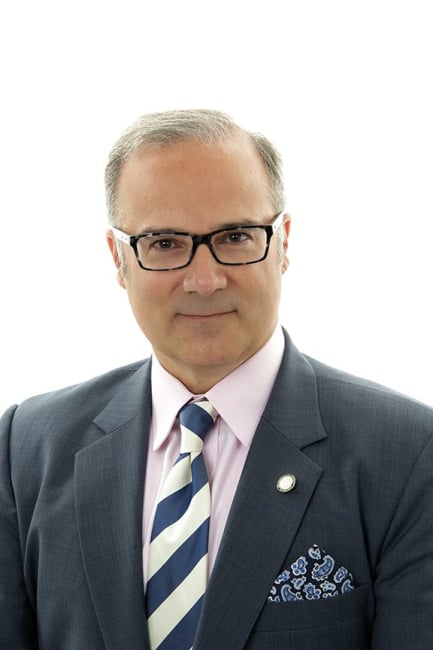 Marymount California University said in a news release on its website Thursday that it had named a trustee, Brian Marcotte, its new president.
No such announcement signaled the sudden departure of his predecessor, Lucas Lamadrid, and in fact most references to Lamadrid have been quietly stripped from the university's website. Lamadrid, who took over leadership of the Roman Catholic university south of Los Angeles in April 2016, has been wiped from memory after just 20 months, for reasons that remain hazy.
In an interview Thursday, Marcotte, a former oil company executive, said there was "not much" he could say about Lamadrid's departure and the reasons for it.
Asked to respond to assertions in a local newspaper article that the president had been placed on administrative leave last month after "allegations of inappropriate behavior, exorbitant spending and discriminatory conduct," Marcotte acknowledged that Lamadrid had been placed on leave for "some issues that we needed to take a look at."
To this set of questions from a reporter -- "Did he do something wrong? Did he violate your rules? Did he break the law?" -- Marcotte hesitated for a moment before saying, "I will say no to the latter."
He disputed some of the facts in the Daily Breeze article but had little to say beyond that.
"Dr. Lamadrid has done over the last couple of years some very good work," Marcotte said. "I will just reiterate: he has left for personal reasons, and it was a little bit short notice."
Lamadrid himself responded to a request for comment via LinkedIn by saying the accusations against him are "baseless" and that "it is my intent to have my reputation restored."
Faculty members who attended a meeting with Marcotte last week, though, said he had told them that a recent complaint about Lamadrid from a university employee had prompted the investigation.
Marcotte did not reveal the nature of the complaint at the meeting, said a faculty member, but "he said that at the end of that investigation, it became obvious to the board that Lamadrid had to go." The faculty member requested anonymity because Marymount professors lack tenure.
In response to an email request asking for confirmation of the faculty member's version of last week's meeting, Marcotte said, "This is not a correct representation of what I said."
Institution in Transition
Marymount California was founded by the Religious of the Sacred Heart of Mary order in the late 1960s as a two-year institution and began an aggressive push to become a four-year institution with graduate programs in 2010. In April 2016, Lamadrid succeeded Michael Brophy, who had driven that transition for almost a decade before leaving for Benedictine University, in Illinois.
The university's transition to a four-year institution has not gone without bumps. In March 2016 the WASC Senior College and University Commission renewed Marymount California's accreditation for six years but expressed "serious concerns" about a financial deficit and the questionable viability of a Northern California campus the university had opened in 2014.
The Western agency's letter, which came weeks before Lamadrid was appointed, reinforced the view of the accrediting team about the importance of the search for a new president.
"The delicacy of this search process cannot be overstated, as the current plan is primarily associated with the previous president, and existing senior leadership needs an appointment that will reinforce the expertise and considerable work that has already been undertaken on behalf of the university," the accrediting team's report said.
Federal tax forms for Marymount California show that it had deficits of $5.7 million in the 2014 fiscal year and about $800,000 in fiscal 2016, sandwiched around a $1.9 million surplus in 2015.
The university abruptly closed the Northern California campus last year.
A cached version of a 2017 Marymount California news release that has since been removed from the university's website praised Lamadrid for his creativity and ambition. "From his first day at Marymount, on April 1, 2016, Dr. Lamadrid brought new strategies for student enrollment that immediately gained the attention of prospective students," the news release quoted the board chairman, Burt Arnold, as saying. "He foresaw that an investment in campus facilities would prompt an enthusiastic response from both students and employees. And he helped to invent new academic programs that will benefit the university in its immediate future and in the longer term."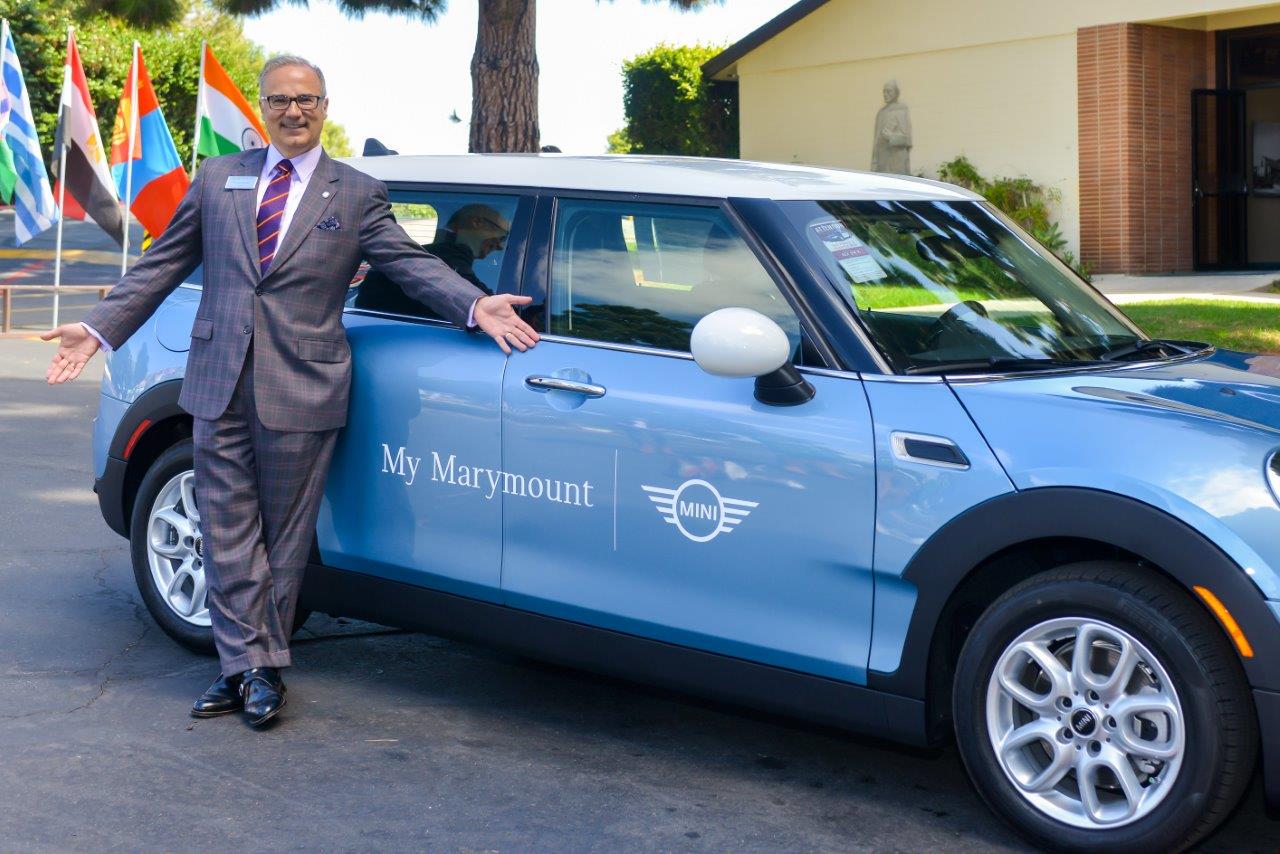 In 2016, Inside Higher Ed highlighted one of those strategies: a deal in which Marymount California arranged for freshmen to buy a Cooper Mini from an area dealer at a discounted price and agreed to make the fifth year of car payments if the students didn't graduate within four years.
Exactly when things soured between Lamadrid and the board is unclear. When an anonymous group of faculty and staff members sent an email last summer accusing him of mistreating some employees and basing employee layoffs on questionable criteria, the board defended the president. "They focused on the fact that we were finally in the black," said one faculty member. "It appeared to be about the dollars."
But the most recent employee complaint -- Inside Higher Ed was unable to confirm what it alleged -- apparently was too much for the board.
Marcotte said the board had chosen to appoint him as president (despite his lack of higher education management experience) out of a view that "maybe the most expeditious thing for us to do is to have a member of the board step in and take the reins to move us ahead," he said.
He added via email, "All is well and we are moving forward to make Marymount the best university we possibly can for the benefit of our students -- this is our vision and responsibility. I take this very seriously!"