You have /5 articles left.
Sign up for a free account or log in.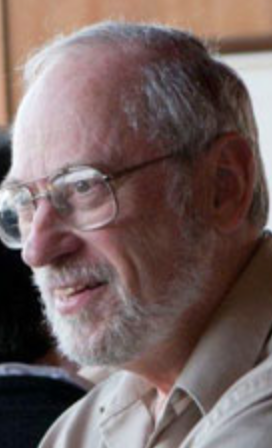 Lawrence Rosen, the professor emeritus of anthropology at Princeton University whom students criticized last week for using the N-word in a class on hate speech, has canceled the course.
Rosen informed students of his decision earlier this week in a brief email. Faculty members and administrators also met with concerned students about the issue. The course, Anthropology 212: Cultural Freedoms: Hate Speech, Blasphemy and Pornography, will be offered again next year by another professor, according to information from the department.
Carolyn Rouse, chair of anthropology at Princeton, publicly defended Rosen's use of the word in a letter to the editor of the campus student newspaper last week. In an interview Tuesday, she said she asked Rosen to reconsider but he'd already made up his mind.
Rosen "concluded that he couldn't get the course back on track, even if he started it again," Rouse said. "It was tough for him. There was no pressure from anybody to cancel this class."
Rosen has "never been accused of the things he's been accused of," namely using the N-word to hurt, rather than teach, students, Rouse added. "He's unflappable, but this was very upsetting. It's not a great way to end a career that had already ended spectacularly."
Rosen, who retired last year as the William Nelson Cromwell Professor of Anthropology, did not respond to a request for comment.
Michael Hotchkiss, university spokesperson, also said via email that Rosen received "no pressure" from the university in making his decision. Reiterating an earlier statement on the matter, Hotchkiss said that Princeton "will continue to encourage students, faculty and staff to embrace the values of free speech and inclusivity, which are central to our mission and critical to the education we provide to our students."
Rouse noted that Rosen taught the course in question and others on law and anthropology throughout his career, using similar examples to the one he used last week: in asking students to think about cultural taboos as an introduction to the course, he asked which is worse -- a white man physically assaulting a black man or calling him the N-word. Rosen used the full term more than once, and a small group of students walked out or formally complained.
This was the first time that students reacted so strongly to Rosen's use of the term, Rouse said. And Rosen only happened to be teaching the course this semester as a replacement for a colleague who died last year.
Given the particular circumstances, Rouse said she hoped that people outside campus "don't take too much from this."
In any case, she and colleagues have learned from the situation, Rouse said. "We've met with students and they've recognized or said, 'All we needed is scaffolding, or more preparation.' Not that [the word] shouldn't be used, but they need to know they can trust the professor to be able to hear it and not think he's presenting it as people who might really use it would -- as a racial slur."
Rouse said that professors in general need to be "more willing to explain who we are … We can't take things for granted like we used to."
Circumstances aside, some have criticized Rosen and, by extension, Princeton, for offering a course on hate speech, getting involved in a debate over hate speech and then canceling the course instead of turning it into a pedagogical opportunity.
"It's still irresponsible to just quit a class like that, emeritus or not," John K. Wilson, an independent scholar of academic freedom and co-editor of the American Association of University Professors' "Academe" blog, told Inside Higher Ed.
Noting the absence of any organized call for the cancellation of Rosen's course, even among his student critics, Wilson said a professor who teaches about offensive topics "must anticipate the possibility that some people, including students, might raise objections. That's not a good enough reason to cancel the class."
At the same time, Wilson said, "I think there's blame on all sides here. Students who take a class about hate speech should expect that they might encounter hate speech. It was wrong for students to leave the class, and much worse for some of them to file a formal complaint attempting to have the professor censored."
Both students and professors "need to realize that it's wrong to abandon a class just because someone in it does something you don't like," he said.