You have /5 articles left.
Sign up for a free account or log in.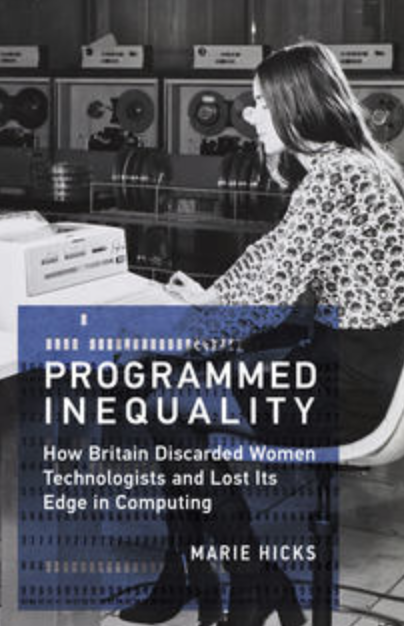 For the third time this month, scholars are questioning the integrity of the Institute of Electrical and Electronics Engineers, the world's largest professional organization for the advancement of technology.
Last week, scholars criticized Alexander Magoun, an outreach historian at the IEEE, for comments he made on the organization's official Twitter account about the work of a female junior scholar that he later admitted he hadn't read. Some called the comments he made about Google search returns for "white girls" and "black girls" dismissive, inappropriate or racist.
Magoun eventually apologized, saying he was criticizing the marketing of Safiya Umoja Noble's book on how search engines reinforce racial biases, not the book itself. But then all his original tweets related to the incident -- including his apology -- disappeared from the @IEEEhistory account.
In response to academics' questions about why IEEE's history arm would delete the historical record of a major public relations incident, IEEE posted a tweet reiterating an earlier statement that Magoun's social media posts had been "unauthorized." (That idea struck some as odd, since Magoun is an outreach historian at the institute.)
The newest controversy involves allegations of plagiarism. Ahead of Valentine's Day, IEEE's news service, The Institute, published an article titled "Did You Know? Computer Matchmaking Started in the 1960s," about Joan Ball, a little-known English shopkeeper who founded a matchmaking service in England and eventually the first computerized matchmaking system.
The original IEEE post referenced an article in Logic magazine, without naming its author, Marie Hicks, an assistant professor of history at the University of Wisconsin at Madison who uncovered Ball's story while researching her recent book called Programmed Inequality: How Britain Discarded Women Technologists and Lost Its Edge in Computing (MIT Press). (Note: This sentence has been updated to reflect Hicks's current institution and that Programmed Inequality is not about Ball.)
Beyond criticizing the article for failing to name Hicks and note her original work on Ball, readers of the IEEE piece familiar with Hicks's research also said the writing itself sounded familiar.
For example, here's what Hicks wrote in Logic: "A 'people person' and quick study when it came to character, [Ball] found that when trying to make matches you didn't ask people what they wanted in another person -- you asked them what they didn't want [emphasis hers]. The rest was negotiable. Within a few years, Joan decided to start her own marriage bureau."
And here's what the IEEE piece said: "Ball began asking clients what they didn't [emphasis IEEE's] want in a partner -- assuming the rest was negotiable -- and had them write down their responses in a standardized way that could be compared and quantified. In 1964 she helped design the first computerized matchmaking system."
Hicks said Thursday that she was alerted to the IEEE piece by someone who follows her work. "It looked like plagiarism of my ideas and possibly text," she said. "The original version of the article never referred to me by name, never quoted me even though it used words from my article in almost the same exact phrasing, and never credited me with uncovering this story through my 2016 research written up for the open access media studies journal Ada."
Why does it matter? Before that article, Hicks said, "very few people, other than Ball herself, knew about her trailblazing role in computer dating, and it was not widely acknowledged -- in fact it was not it acknowledged anywhere that I could find, other than in her own memoir -- that she was the first person to create a successful computer dating business in either the U.S. or [Great Britain]."
People tend to think it was the Operation Match men from Harvard University or others who were the first in the business, Hicks said. Moreover, Ball didn't "help" set up her own computer service, as is stated in IEEE -- she founded it outright.
"So it's the worst of both worlds," Hicks said. "My research gets lifted but also gets made inaccurate in the process."
Ben Tarnoff, an editor at Logic, agreed.
The author of the IEEE article, Amanda Davis, did not immediately respond to a request for comment.
Monika Stickel, an IEEE spokesperson, defended Davis's work, saying that IEEE has a "strict editorial policy and we take any violation seriously." In this case, she said, IEEE's editorial policies were followed and the article is "in compliance."
One of the sources cited in the article -- presumably Hicks -- "reached out and requested a more significant attribution, which IEEE gladly provided," Stickel added via email.
The IEEE article now states Hicks's name but doesn't note the significance of her research. 
Sarah T. Roberts, an assistant professor of information studies at the University of California, Los Angeles, who was following the debate online, said she remained concerned about the article because it "follows a disturbing trend of the work of women historians being inappropriately rewritten without attribution due."
Computing history goes well beyond the actual writeup of the findings and involves primary research in the field, archives, sites or interviews, she said. "The true test is to the ask the reappropriating author, 'Where did you find your evidence?' and 'How did you come to your conclusions?'"
It's doubtful that IEEE would be able to answer those questions, Roberts said.
Other scholars used the incident as a teaching moment on the value of citations.
More generally, Roberts said that women and other historically marginalized groups whose "pathbreaking scholarship and very identities challenge the status quo find themselves frequently in the multiple binds of having their contributions minimized -- unless and until that work attains a certain popular acceptance."
And even then, she said, it runs the risk of having its origins erased "while being revived into popular consciousness as if it had always been known and therefore is up for grabs for anyone to appropriate."
Saying she was "frustrated and distraught," Roberts said it "hasn't been a good few weeks for women scholars and the IEEE. I'm trying to figure out what my takeaway from all of this should be."
"Here we are again," she added.