You have /5 articles left.
Sign up for a free account or log in.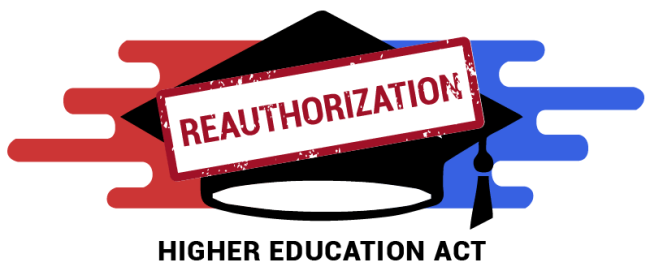 Late last summer, President Trump signed into law a long-awaited update to the GI Bill -- a rare moment of bipartisanship in the first year of the Trump administration and a major victory for veterans' groups.
Just half a year later, though, the same organizations are lining up to oppose House legislation to reauthorize the law governing federal student aid, college accountability and many other aspects of higher ed. The bill, they argue, is a giveaway to predatory programs. These groups said the legislation would make veterans more vulnerable than ever to for-profit colleges of questionable quality.
The debate over the bill -- and over what should be included in a Senate version -- shows just how far the positioning of key Republican lawmakers has shifted against long-standing regulations on colleges and universities, even when those regulations are backed by veterans' groups. It also demonstrates a new commitment among those organizations to working closely with each other on federal policy that could affect student veterans.
Supporters of the PROSPER Act like Representative Virginia Foxx, the chief author of the legislation, argue that it cuts down on burdensome regulation and unnecessary reporting requirements for institutions.
But veterans' organizations almost across the board stated their opposition to provisions of the bill eliminating key accountability standards. And in recent weeks they've joined traditional higher ed lobby groups in saying they'll oppose a floor vote for the legislation unless major changes are made.
Those declarations could make it more difficult for Foxx and the bill's backers to gather enough support within the GOP caucus for a vote during an election year, when they were already struggling to get fellow lawmakers on board.
"It's a great bill for bad schools," said Will Hubbard, vice president of government affairs at Student Veterans of America.
Foremost among the protections veterans want to see maintained is the so-called 90-10 rule, which maintains that a for-profit institution can generate no more than 90 percent of its revenue from federal student aid. Veterans' groups for years have been pushing for Congress to close what they call the 90-10 loophole, which allows higher ed institutions to receive funding from GI Bill benefits without having it count against their federal revenue cap. That makes enrolling veteran students especially lucrative for many institutions.
But instead, the bill would go in the opposite direction, eliminating 90-10 outright.
"Our efforts the last few years have been to close that loophole, to take those targets off our backs," said Jeff Steele, assistant director of the national legislative division at the American Legion. "So they're going 180 degrees opposite of the direction we've been going."
A staff white paper released by Senator Lamar Alexander's office last month suggested that the chairman of the Senate education committee would also support dropping the rule -- a position that would be sure to get blowback from veterans' groups.
They also oppose the elimination of the gainful-employment rule, which would cut off federal aid from career education programs that consistently graduate students with debt they can't repay. The Department of Education under Betsy DeVos launched a regulatory overhaul of the rule that is still ongoing in response to complaints from the for-profit sector. The PROSPER Act, however, eliminates the rule outright and bars the department from issuing new regulations targeting proprietary programs.
The bill also targets other consumer protections like the current incentive compensation ban for recruiters hired by for-profit programs. Federal law bars colleges from paying bonuses to recruiters based on the number of students enrolled.
Veterans' organizations say Congress should be strengthening those protections for students, not watering down or eliminating them. A coalition of veterans' organizations including Student Veterans of America, Veterans Education Success, the American Legion, the Veterans of Foreign Wars and the Tragedy Assistance Program for Survivors, among other groups, has identified the accountability provisions in PROSPER as a deal breaker.
"It supports predatory schools and private lenders on the backs of students, and we can't support that," said Tanya Ang, director of policy and outreach at Veterans Education Success.
Another large sticking point is the elimination of Public Service Loan Forgiveness, a federal program that clears a borrower's student loan debt if they work at a qualifying employer in the nonprofit or public sector and make payments for 10 years. PSLF could be an important incentive in filling thousands of job openings at the Veterans Administration. But conservatives have argued for limiting the program or killing it outright in response to spiraling estimates of future costs to the government.
The veterans' organizations have identified some parts of the bill they like, including updates to the accreditation system, an overhaul of the cohort default rate and expanding veterans' eligibility for the Federal Work-Study program. But those developments in the bill are overshadowed by its rollback on regulations.
Their coalition is looking to block the bill from reaching the floor for a vote without major changes. The handful of organizations leading the effort are circulating a letter to about 60 other veterans' organizations asking them to sign on in opposition to the bill.
Without commenting directly on opposition to the bill from the veterans' groups, a House committee spokesman said all students, including veterans, should be protected from fraud and bad actors.
"The PROSPER Act holds all institutions, including every proprietary school, to the same standards through a new and robust program-level loan repayment rate requirement," the spokesman said. "Additionally, the PROSPER Act maintains all the enforcement mechanisms at the secretary's disposal to ensure oversight of potential bad actors in any sector, including provisionally certifying an institution or requiring heightened cash monitoring."
This month veterans' groups had their first meeting on the bill with staff from Foxx's Education and Workforce committee. They've also asked House Majority Leader Kevin McCarthy not to bring the legislation to the floor.
And they say their pressure is already having an effect. Whereas Foxx's office has insisted since a rapid December markup process that any issues with the bill could be sorted out in conference negotiations with the Senate, they've now begun signaling they are open to changes that would help get the bill to the floor.
For key veterans' organizations leading the fight against the bill, their collaboration is an extension of their partnership pushing the Forever GI Bill to passage last year.
The update to the GI Bill packaged several pieces of legislation that those groups had championed individually for years. Among those were a restoration of benefits used to attend failed for-profit chains Corinthian Colleges and ITT Tech; a removal of the 15-year time limit for use of benefits for postsecondary education; and the granting of full eligibility for GI Bill benefits to Purple Heart recipients, regardless of their length of service. Purple Heart recipients previously were required to have served three years to receive full education benefits.
"One of the things we really earned from the Forever GI bill is that we really are stronger together as a coalition," said Ashlynne Haycock, manager of education support services at the Tragedy Assistance Program for Survivors. "We really are effective together and we work together much better."
The PROSPER Act, a massive bill crafted mostly behind closed doors, would by contrast deliver on the demands of many Obama administration critics. It would dramatically overhaul both the federal student aid system and the tools used by the federal government to hold institutions that receive those funds accountable. Even some observers who have long followed veterans' education and for-profit programs were taken aback by just how far the bill would roll back those rules.
The bill does include some positive proposals, including new openings for innovation, said Mike Haynie, vice chancellor for strategic initiatives and innovation and executive director of the Institute for Veterans and Military Families at Syracuse University. But the value of those improvements is undercut by weakening of protections for students and borrowers, he said.
"As it's written now, the door is open to abuse in a significant way," he said.
Haynie said he was surprised at just how far the bill goes to remove current consumer protections.
"What surprises me is not the elimination of any individual one of these protections, but considered together, all the protections that are stripped out, or proposed to be stripped out, of the law," he said.
Veterans' groups have often led the way in advocating for nontraditional students -- those who start college later, may have family obligations and may not attend full-time -- and in pushing for consumer protections. Often those kinds of accountability measures have targeted for-profit colleges in particular.
The sector has largely lauded the legislation as promoting fairness in federal oversight of colleges and for connecting education to careers. Michael Dakduk, executive vice president and director of government relations at Career Education Colleges and Universities, said his group has always looked for ways to work with veterans' groups to support veteran students, and the reauthorization of the higher ed law is another opportunity to do so.
"While the House bill is virtually complete, we look forward to connecting with [veterans' service organizations] and other organizations to support student veterans in the Senate's reauthorization bill," Dakduk, a former executive director of Student Veterans of America, said via email. "I've seen good ideas and policies proposed when VSOs and the higher education community come together."
Reactions to PROSPER, though, have been sharply divided, with traditional higher ed groups and consumer advocates on one side and for-profits and other private entities on the other. Lobby groups for public and nonprofit colleges in recent months have come out strongly against the bill, saying they would seek to stop the legislation from reaching the floor.
Opposition to PROSPER among veteran groups isn't entirely unanimous -- leaders of the Enlisted Association of the National Guard of the United States and the National Guard Association of the United States sent a letter to committee lawmakers in December endorsing the legislation and the groups say they support accountability across the board for higher ed programs. (EANGUS counts for-profit education companies including University of Phoenix, Grand Canyon University and American Public University System among its corporate sponsors.)
But most have expressed serious reservations. Patrick Murray, associate director of the National Legislative Service at the Veterans of Foreign Wars, said the 90-10 and PSLF provisions were especially concerning.
"We don't want to just stall progress -- we want it to be the right progress," he said.
Emily Bouck, policy and advocacy director at Higher Learning Advocates and a former staffer in the office of Senator Marco Rubio, said members from either chamber would consider responses to the bill comprehensively.
"I'm not sure that one particular letter or comment has the ability to completely undermine a bill," she said.
SVA and other veterans' groups, however, expect that their opposition could make it even harder for rank-and-file Republicans to support the bill in an election year. Hubbard said in a recent roundtable with reporters that if June passes with no floor vote, veterans' groups can feel comfortable that PROSPER won't move forward this year. He said he's optimistic their message will be effective.
"They haven't experienced what it's like to have the military veteran organizations engaged in higher education policy previously in a big way, at least comprehensively," he said. "And from what we're hearing, they are paying attention and they are concerned."