You have /5 articles left.
Sign up for a free account or log in.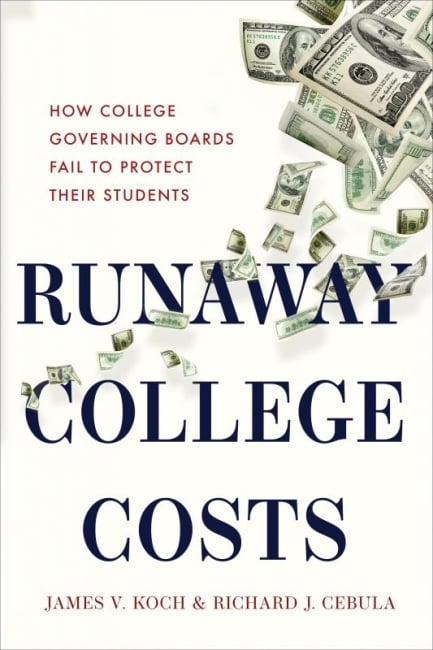 Montana State University's Faculty Senate this week voted down a plan to establish an economic research center with an $5.76 million grant from the Charles Koch Foundation.
Senators were split over the proposal, with 12 voting for and 13 against the proposed Center for Regulation and Applied Economic Analysis.
Because the grant was awarded to several faculty members in 2016, Koch-funded research on regulatory economics will continue at Montana State. Yet establishing with a center with the grant would have arguably boosted that research's status and national reach.
The vote all but sealed the proposed center's fate. Provost Robert L. Mokwa said after the vote that he stood by President Waded Cruzado's earlier promise that the proposal would not be forwarded to the Montana Board of Regents for approval without faculty backing.
Vincent Smith, a professor of economics at Montana State and co-director of the grant, said there is "absolutely" no outside interference in the research but otherwise referred requests for formal comment to a prior statement by Wendy Stock, his co-director and a fellow professor of economics.
"Obviously, we are disappointed in the vote, but we respect the process and are grateful to our colleagues for their thoughtful consideration of the proposal," Stock told the Bozeman Daily Chronicle. "We look forward to continuing to fund [university] faculty members who engage in high-quality, objective scientific research on the impacts of policy and regulation."
Eric Austin, an associate professor of political science who voted against the proposal, said Thursday that although the center's faculty put mechanisms in place to guarantee independence from Koch, "the foundation's behavior is so inconsistent with the values of the university as to make those mechanisms a moot point."
The "underlying value conflict is significant enough that we should not endorse the center," he added.
Koch Foundation critics at Montana State and other campuses often cite concerns about the organization's influence in personnel and curricular matters and its potential to chill academic freedom. Some of those fears stem from initial grant agreements with campuses -- most notoriously Florida State University -- allowing the foundation a role in reviewing faculty candidates. The foundation says current grant agreements have no such stipulation, however.
Still, other professors at Montana State and elsewhere generally worry about the Koch Foundation's soaring levels of giving to higher education -- $77 million in 2016 alone -- given the Koch family's massive donations to political causes with an eye toward deregulation.
Students share concerns about Koch, too. This week a George Mason University student group is in court, arguing that it has the right to obtain grant and gift agreements between private donors and the George Mason University Foundation. George Mason is one of the most heavily Koch-funded universities in the U.S., and the group says donors should not be able to skirt state open-records laws by giving to university foundations instead of the university outright. (George Mason has previously argued that some donors want to keep their identities and gifts private and that public institutions need philanthropy to thrive as state funding wanes.)
Tracy Ellig, a Montana State spokesperson, confirmed the administration's position on the center issues, saying Thursday that it is in keeping with past practice "and with the university's commitment to shared governance."
The "very close vote is a good indication that [Montana State] is home to a balanced array of perspectives and points of view," he said via email. "As a public university, Montana State strives to be open all ideas and to students and faculty from all backgrounds."
John Hardin, director of university relations for the Koch Foundation, said in a statement that "education, research and discovery rests on the independence of scholars to pursue their interests. That's why we join with the hundreds of schools that we support in ensuring that scholars and students have not only the resources but also the academic freedom to follow their passion and their ideas in investigating some of the most important pressing issues of the day, from reforming our criminal justice system to protecting our free press."
More from Academic Freedom