You have /5 articles left.
Sign up for a free account or log in.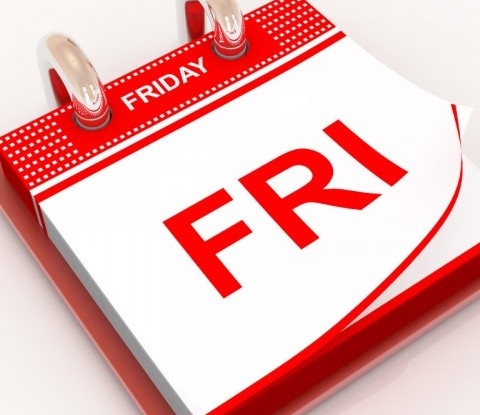 Istockphoto.com/Just_Human
Could a four-day workweek help revitalize a 57-year-old private university?
For more than a year, the University of Mobile has given faculty and staff members the equivalent of Fridays off, with a 35-hour week (the same number of hours as before) that shifts classes to a Monday-Thursday schedule and encourages students to spend Fridays volunteering, working at internships or mentoring and performing community service. Nonfaculty employees also enjoy four-day schedules but rotate days off.
Of course, a few students take the opportunity to sleep late, said Provost Chris McCaghren. That's fine, he said. "That's a benefit, in their minds."
But McCaghren (pronounced "McCaren"), who proposed "Focus Fridays," stressed that these are not simply days off. The library and dining hall remain open -- actually, he said, an analysis of student meal consumption has found virtually no change from other days of the week. And most students' cars have remained on campus each Friday, suggesting that they aren't taking three-day weekends in New Orleans or on Gulf Coast beaches.
A self-described millennial, McCaghren, 33, said the effort is the university's bid not to balance the budget but to balance employees' work and lives. It also helps students "take what they gain in the classroom and apply it in real-world scenarios."
He cautioned that it should not be confused with efforts by many K-12 school districts over the past decade to trim budgets by trimming school weeks.
"It is certainly friendly to the budget, but that is not the motivation," he said.
The model for Mobile's four-day week comes from Silicon Valley giants like Google, which offer flex time to employees so they can pursue personal and team projects that don't otherwise square with deadline priorities.
Athletes and musicians also gain back lost time, he said, since they formerly had to miss Friday classes to attend weekend games and performances.
Similar efforts are in the works at colleges elsewhere: last January, the University of Akron announced that it will end most Friday classes this fall. Akron plans to encourage students, via "Five-Star Fridays," to participate in internships or research experiences.
A decade ago, Florida's Brevard Community College, now Eastern Florida State College, adopted a year-round four-day workweek after experimenting with the schedule for two summers. The college said four-day weeks brought energy costs down by $474,000, with 50 percent fewer staff sick hours and 44 percent less staff turnover. It said job applications also grew by 51 percent.
Another model, adopted by the Cristo Rey Network of private Roman Catholic high schools, helps students offset the cost of their education by allowing them to work one day per week in a job shared by four students. Cristo Rey says that about 60 percent of the cost of each student's education is covered through its work-study program.
Though Mobile's McCaghren didn't immediately have precise budget figures, he predicted that the move will benefit the university modestly via reduced classroom power consumption and lower employee turnover as workers stick around longer with less need to train new employees.
And employees, many of whom live across Mobile Bay in places like Daphne, Ala., will save money on commuting and reduce their carbon footprint.
While students work or volunteer, faculty and staff now get a chance to tackle long-standing research projects, read books not on the syllabus or simply spend time with family, McCaghren said. "It does not hurt, on the employee side, that we're about 40 minutes from the coast."
Mobile's four-day week, in place since January 2017, has understandably been popular -- the university, a private Baptist institution founded in 1961 as Mobile College, surveyed students recently and found that they also use Fridays to study, explore local landmarks and spend time with friends. The change has led to unexpected benefits, including development of a campus disc golf course and tournament, as well as partnerships with area businesses that offer student discounts.
Andrew Felts, a rising senior from Camden, Ala., said he was skeptical of the change at first, since it crammed many three-day-a-week classes into two days, making them longer. But 16 months later, Felts said, the move has proven "one of the best things for our university." For one thing, it gives him more flexibility to keep his part-time job with the Mobile Area Chamber of Commerce, where he does data entry. "That's been really nice, to be able to go to work on Fridays," he said.
His classmates actually seem to stay in town more on the weekends, he said, "which is kind of weird," since they get an extra day off to disappear. But most are "staying in Mobile," he said. "They're exploring, they're serving and they're giving back."
One downside, he said, will be his post-Mobile life: "It's going to be a hard transition after I graduate." A double history and communications major, Felts joked, "I'm not going to go into a workplace that says, 'Oh yeah, take Fridays off.'"
Though Focus Fridays haven't changed McCaghren's workweek much -- he joked that he works an "eight-day week" -- they have revolutionized others'. After the change went into effect, one instructor, a Civil War historian, began offering Friday tours of nearby Mobile Bay, famous for the battle that brought us the phrase, "Damn the torpedoes, full speed ahead!"
An English professor told McCaghren she had been "reading for fun" for the first time in a decade. And an office staffer said she uses Fridays to make regular house calls to an old friend suffering from cancer.
"It embodies what we want to be as a university," he said, noting the importance of giving employees opportunities not only to reflect on their work, but to connect with friends and family. The traditional workweek, he said, doesn't often give people time to look back on work and relationships.
"We get busy," McCaghren said. "Then we wake up and it's 10 years later."