You have /5 articles left.
Sign up for a free account or log in.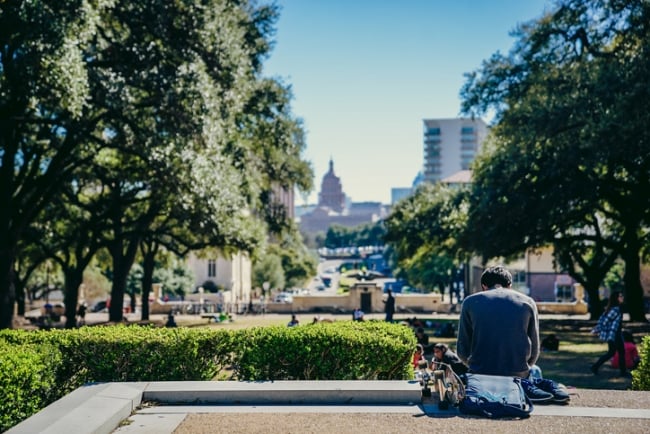 The proportion of the U.S. college-going population made up by nontraditional students -- at least by some common markers -- has dropped off in recent years as the economy has continued to improve. 
And among those pursuing graduate education, the share of black students accumulating significant student debt levels has shot up sharply, outpacing other student groups. 
Those are among the takeaways of researchers reviewing new federal data on postsecondary students with a particular focus on how they pay for their educations.  
The latest iteration of the National Postsecondary Student Aid Study (NPSAS), a nationally representative survey of postsecondary students, was released this week. The data from the survey, which is administered every four years, reflect the student population for the 2015-16 academic year. 
Higher ed researchers have weighed in with early thoughts via outlets like Twitter or in longer analyses of findings from the new data.
Ben Barrett, a policy analyst with the Education Policy Program at New America, noted in a blog post that the share of students with nontraditional characteristics has grown steadily over the past decade. That's been true of racial and ethnic diversity, low-income and first-generation status, age, and attendance status. 
But the NPSAS data show significant recent reversals in those trends for the percentage of undergraduates receiving a Pell Grant as well as the share of first-generation college students. The dropoff in Pell recipients was driven entirely by changes in enrollment at community colleges, which serve a disproportionate number of those students. The share of first-generation students, however, declined in every sector of higher ed.
The proportion of older and financially independent college students has also shrunk since 2012, the previous survey year, possibly because of a stronger economy. Typically, when the economy is weaker, workers will return to college to get new credentials and improve their job prospects. But with a more robust job market, there is less demand for higher ed, particularly in the community college sector. 
"To be sure, these trends have occasionally differed in surprising ways across institutional sectors of higher education, and the dip over the past four years may have more to do with an improving economy than any critical reversal in enrollment trends," Barrett writes.
The proportion of students of color enrolling in undergraduate programs has continued to grow as has the share of students attending part time. So colleges and universities in the U.S. will need to continue to focus on how they serve a more diverse student population.
A growing body of data and research suggests that the higher education system has been falling short in serving African American students in particular.
Most recently, a report from New America this week argued that the federal Parent PLUS loan program has exacerbated the racial wealth gap by allowing low-income black families to take out debt they can't repay to finance the cost of a child's college education. 
The new federal data indicate that those racial disparities could bear greater scrutiny in graduate education as well. Robert Kelchen, an assistant professor of higher education at Seton Hall University who studies higher education finance, used the new NPSAS data to examine the racial makeup of grad students taking out six figures in loan debt (including both undergrad and graduate loans). 
For most racial and ethnic groups, the percentage of students with at least $100,000 in loan debt remained fairly steady -- within one percentage point -- of 2012 levels. But for black students, the share of such borrowers shot up from 21 to 30 percent. That's three times, Kelchen noted, the rate for white students. 
He said the two most likely reasons for the disparity are fewer family resources for black students to draw on to finance an education as well as their chosen field of study -- more of those students may be entering fields like education that offer fewer graduate assistantships, for example. Other recent research, meanwhile, have found that female and black graduates are paid less than white male peers with college degrees, suggesting an even bigger premium on a graduate degree.
Racial disparities also exist in the proportion of graduate students with no debt, although those numbers have changed little since the 2004 survey year. 
"Students are going to either be stuck with that debt for a long time or taxpayers are going to have to forgive a large portion of it," Kelchen said. 
The only real federal aid available to graduate students right now is income-driven repayment, Kelchen said, which offers loan forgiveness after 25 years. But that backend subsidy will get more scrutiny from policy makers as projections of the federal costs for graduate lending.
"Then it becomes a question of how much in student loans taxpayers should forgive, particularly when they're going to graduate and professional students," Kelchen said.