You have /5 articles left.
Sign up for a free account or log in.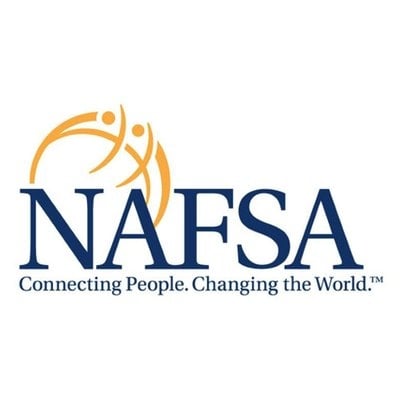 PHILADELPHIA -- Attendees at the annual NAFSA: Association of International Educators conference heard this week about the myriad of actual and planned regulatory and subregulatory changes that are in ways subtle and potentially substantial reshaping the landscape for international students and scholars in the U.S.
Restrictions on travel imposed by the third iteration of President Trump's travel ban, currently in effect, have received widespread attention. But NAFSA's public policy experts presented this week on all sorts of other changes they've been tracking, as well as planned changes outlined in the administration's spring regulatory agenda, which was published May 9.
Perhaps of most importance to higher education, the regulatory agenda includes plans for new rules to overhaul practical training programs, which provide work authorization to international students, as well as the H-1B skilled worker visa program. The H-1B program is important to colleges in two main ways: first, because they employ international scholars on H-1B visas, and second, because many of the international students whom they recruit come to the U.S. with hopes of eventually gaining an H-1B visa. Many professionals in international education have cited uncertainty about the future of the optional practical training program -- which enables international students to work in the U.S. for one to three years after graduation -- as well as uncertainty about the H-1B visa program as factors in the declines in numbers of international students seen at U.S. universities this past fall.
Speaking at a session at the NAFSA conference Wednesday morning, Steve Springer, the director of regulatory practice liaison at NAFSA, cautioned that not much is publicly known about what the planned rules will say, but the short descriptive blurbs in the regulatory agenda give some clues about the direction the administration might take.
The administration, for example, says it will propose a new rule on practical training programs in October "to improve protections of U.S. workers who may be negatively impacted by employment of nonimmigrant students on F and M visas. The rule is a comprehensive reform of practical training options intended to reduce fraud and abuse."
As for H-1B, again the focus is on protecting American workers, much in line with Trump's "Buy American, Hire American" push. The regulatory agenda indicates plans to propose a rule in January "to revise the definition of specialty occupation to increase focus on obtaining the best and the brightest foreign nationals via the H-1B program, and revise the definition of employment and employer-employee relationship to better protect U.S. workers and wages. In addition, DHS will propose additional requirements designed to ensure employers pay appropriate wages to H-1B visa holders."
Another planned regulatory change Springer highlighted is a proposed rule, scheduled to be issued as soon as this month, that would rescind work authorization for certain H-4 dependent spouses of H-1B visa holders. Other planned changes would "adjust" (i.e., increase) program fees for the Student and Exchange Visitor Program, which were last updated in 2008, as well as fees for visa-related consular services. Of particular relevance to academic health-care institutions, a new rule scheduled for release in September would update the English language proficiency requirements for certain foreign health-care workers.
All those planned changes are in the future -- Springer cautioned against putting too much stock in the target dates set in the regulatory agenda, as they may or may not be met -- but some changes have happened already, including changes related to visa applications and what Trump has described as a need for more "extreme vetting." Some of the changes noted by Springer include:
The implementation of Form DS-5535, a supplemental form for certain visa applicants asking them for additional information about their travel, employment and address histories and about their familial ties. The form also asks about social media usage. (More recently, the State Department has proposed asking for information about social media usage of all visa applicants.)
The announcement of a multiagency National Vetting Center.
More generally, Springer described stricter scrutiny of visa applications as well as things like applications for optional practical training for international students already here in the U.S. "I would call it extreme scrutiny," he said. "Extreme ''blank' is the new catchphrase these days … extreme adjudications, extreme scrutiny. I think in every area we're seeing this happen: visa applications, applications to [U.S. Citizenship and Immigration Services], petitions to USCIS -- just stricter scrutiny everywhere."
Rachel Banks, NAFSA's director of public policy, said at a separate session Thursday morning that many of the changes are happening at what she described as the "subregulatory" level -- "changes that do not require advance notice or call for public comment." Some of those she highlighted include:
August 2017 revisions to the U.S. State Department Foreign Affairs Manual that removed what Banks described as "helpful" language for consular officers to consider in assessing whether prospective international students have a residence abroad and whether they intend to depart the U.S. after their studies -- things they have to convince the consular officer of in order to get a student visa. The since-deleted language, available on NAFSA's website, stated that "it is natural that the student does not possess ties of property, employment, family obligation, and continuity of life typical of B [tourist and business] visa applicants" and said therefore that the requirement that they have a residence abroad should not in the case of a student "be exclusively connected to [such] 'ties.'"
USCIS's apparent adoption of a stricter interpretation of rules regarding the employee-employer relationships and conditions for third-party placements for international students participating in the optional practical training STEM extension program (NAFSA has more detail on this here). "That was just updated on their website and someone stumbled across it a couple months later," Banks said.
A proposed policy change, announced in May, which would make it easier for international students to accrue "unlawful presence" in the U.S. and potentially be subject to future three- or 10-year bars on re-entering the country (although this is not being done through the formal rule-making process, U.S. Citizenship and Immigration Services is accepting comments on the change through June 11).
Banks also noted news reports that came out this week indicating that the administration will limit the duration of visas for Chinese graduate students studying certain high-tech fields for one-year terms, rather than the usual five years.
Other changes Banks noted -- not specific to higher education -- include the decision to end temporary protected status protections for citizens of El Salvador, Haiti, Honduras, Nepal and Nicaragua (more background on that from The New York Times here). She noted that refugee admissions to the U.S. this year are also on track to be the lowest since 1980, at just 20,000 to 23,000.
"Taken together, all of these actions contribute to a message we as a country are sending to the rest of the world, and right now that message is just not very welcoming," Banks said.
"Except for Norway," an audience member called back -- presumably a reference to comments Trump reportedly made in January in which he asked why the U.S. should accept immigrants from "shit-hole countries" rather than places like Norway.
By comparison to what's been happening at the agency levels, there's been less activity at the congressional level -- and some good news from the perspective of advocates for international education.
Ilir Zherka, the executive director of the Alliance for International Exchange, an association of nongovernmental organizations that focus on cultural and international exchange programs, said that the Trump administration's budget proposal asked for a 75 percent cut in Department of State-funded cultural and educational exchange programs. But the omnibus bill passed by Congress in March -- and signed by Trump -- actually included a slight (1.9 percent) increase in the budget for these programs. The spending law also includes a provision requiring consultation with Congress regarding proposed changes to the J-1 exchange visitor program.
"You have an administration coming into power talking about the need for hard power, making an effort to dramatically cut exchanges as a way to represent that shift to hard power, and Congress instead reacting by funding at higher levels than at the past couple years," Zherka said of the outcome, which he attributed to "relationships, information and advocacy." Going forward, he cautioned against complacency on the part of advocates for international exchange.
"There's a lot of unpredictability right now."
The NAFSA conference concludes today. Conference organizers report that more than 9,600 individuals from 103 countries have registered for the annual international education conference.