You have /5 articles left.
Sign up for a free account or log in.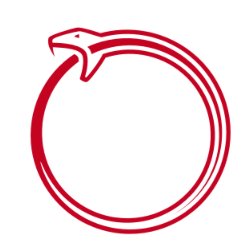 Open-access devotees in anthropology had high hopes for HAU: Journal of Ethnographic Theory upon its launch in 2011. The idea behind HAU -- named after the concept of "hau" described in Marcel Mauss's The Gift -- wasn't just to shake up academic publishing's subscription model but also to elevate ethnography within the field. Now, the free, independent "gift" of a publication is moving to a modified subscription model as part of an agreement with the University of Chicago Press.
While HAU's Board of Trustees says the move is due to the publication's growth, current and former journal staffers are blaming the broken free-access promise on what they describe as failed and even abusive leadership.
Editor-in-chief Giovanni Da Col, a research associate in anthropology and sociology at the University of London, has been named as the abuser and toxic personality. But others involved in the management of the journal have been named as his enablers.
"While working for HAU under Da Col, we have experienced income insecurity, including wage theft and a clear pattern of withholding pay," along with "verbal harassment that far exceeded the boundaries of an irritable boss," reads an open letter signed by four anonymous current and former journal employees, published online Thursday.
The letter accuses Da Col of bullying, intimidation and making legal and physical threats and constant inappropriate sexual comments. It further accuses him of mental manipulation and what "can only be described as gas-lighting. This has led at least four former staff members to undergo psychiatric therapy."
An Editor Blamed
Beyond treating staff poorly, the letter accuses Da Col of "complete disregard for HAU's stated open access policy." They say he required authors to pay article-processing charges out of pocket, removed articles if authors could not pay, misled institutions about the use of open-access funds and intentionally delayed review for authors at institutions without open-access funds.
The letters' authors say their positions within academe and publishing are too precarious to sign their names, but that they wanted to corroborate previous reports about Da Col's alleged abuse. They referenced a letter written in late 2017 but only recently made public, from seven additional journal employees accusing Da Col of similar behavior.
Da Col "made it clear that staff were answerable to him and him alone and cut off all avenues of appeal," those seven employees wrote in their own letter, which was initially circulated quietly to build support for Da Col's ouster. "We are all aware that [Da Col] physically assaulted an anthropology colleague back in 2014 and escaped without consequence … We mention it here because it reflects a pattern of personal misconduct, intimidation and abuse."
The seven employees' letter also accuses Da Col of financial misconduct, not only by withholding staffers' pay as a form of punishment, but by "deliberately and systematically" overcharging authors and institutions and "inflating estimates of production costs in order to be awarded larger amounts from subvention funds at universities." They note that Da Col fired a onetime treasurer and has single-handedly controlled the journal's finances since. Da Col produces no financial reports, meaning that there is no financial transparency or accountability, the letter says.
Both of the employee letters cite a recent public apology from David Graeber, a professor of anthropology at the London School of Economics and Political Science and the journal's editor at large through 2017, for not doing more sooner about Da Col. Graeber and other editorial board members were warned repeatedly and did little, one of the letters says. Others have taken to Twitter to defend Graeber, saying he tried to help. (Note: An earlier version of this article incorrectly stated that both letters accuse Graeber of failing to act.)
Enabling a Toxic Leader?
"Six years ago I helped initiate the HAU project," Graeber wrote in that apology. "At the time I believed it to be a brilliant concept: an open-access journal, based on a radicalization of the grand tradition of ethnographically grounded anthropological theory. I still believe that."
The "problem," he continued, "was in its realization. From early on there were signs that something was amiss, that I realize now I should have noticed; these signs became more salient over time. After one incident of alleged physical violence at the end of 2016, some of HAU's patrons did try to intervene, to stop power from being concentrated and abused; but we did not act firmly or consistently enough."
As a result, Graeber said, "workers and contributors appear to have been treated in shocking ways, the administration appears to have been grossly mishandled, due process undermined, potential supporters alienated, and the project of HAU as an open-access journal was not successful." Graeber has since said on social media that he privately appealed to Da Col to resign last year and saw his name removed from the journal's masthead within hours. He said wrote his apology in part to open a dialogue about the issues at HAU.
The journal's new board -- on which Da Col remains -- doesn't appear as concerned. In a statement that was widely criticized by anthropologists, the board said this week that it was "concerned by recent destabilizing efforts that have been made towards HAU. These actions seem to ignore the many positive outcomes of the original intellectual project and come at the precise moment when a team of scholars has been working hard and collaboratively to restructure and incorporate HAU."
Changes for HAU
Da Col is a signatory to the letter and remains on the board. He and his fellow trustees provided additional details on the move to a subscription publication and other structural changes. Noting that the original journal project was followed by two book series in 2012, the formation of the Society for Ethnographic Theory in 2013 and HAU Books in 2015, the trustees said the HAU project that began "among like-minded intellectual friends, deeply dedicated to open access, outgrew the original informality of its workings. Its labor needed better compensation, its finances needed stabilizing, it required an infrastructure commensurate with its newly found scope."
So the newly incorporated HAU-Society for Ethnographic Theory, publisher of the HAU journal and HAU Books, is now a nonprofit organization governed by the collective board and a group of guarantors. Editorial functions have been redistributed, with separate editorial committees running the books and journal sections. The latter will now be run by an editorial committee of Da Col and two deputy editors. 
The board described the new model as a "unique 'free access'-cum-subscription" one that guarantees the long-term sustainability of the journal for the next 20 years. The model includes one month free access after each issue's release and different levels of subscription access thereafter, with subsidized or free subscription for institutions in the global South. Independent scholars with no institutional affiliation also will have free access. HAU retains the rights to return to a full open-access model,"should a secure and sustainable source of funds become available in the future," the board said.
Too Little, Too Late
The letter from the four employees, which was published after the board's message, says, "We understand (better than most) the massive obstacles to getting an open-access journal and publishing press off the ground in a small field. However, we strongly believe that any personal or professional struggles Da Col has faced do not justify his behavior towards us and others in the community."
HAU "promised so much to anthropology, and to us, and returned very little," it says. "The task of the discipline now -- and senior faculty in particular -- is not to squabble over the relative merits of Da Col and Graeber's personalities and positionalities but to instead recognize that the abuses that characterize the 'open secret' of HAU's mismanagement are easily identifiable throughout anthropology and the academy at large." 
The letter also criticizes what it describes as anthropology's perhaps ironic tendency to "allow prominent and privileged voices to drown out those directly affected -- in this case the graduate students and junior scholars who relied or continue to rely on HAU for financial stability and professional development."
Da Col referred a request for comment to a second statement by the board, released late Thursday. Because an internal investigation was carried out by the previous board, it said, "we have been making efforts to find out what can and cannot be released from this investigation." Should anyone "ever feel they are being treated improperly, we ask that you please come to us immediately, and we pledge to be fully responsive and to do all we can to create a supportive environment," the board said. 
Garrett P. Kiely, director of the University of Chicago Press, said via email that he and colleagues were "deeply concerned" by the allegations made in recent days about the journal, which he emphasized is owned by the Society for Ethnographic Theory.
Despite claims in social media to the contrary, Kiely said, the society did not sell the journal to the University of Chicago Press. So the press does not have control over the content of the journal or its staff.
"We have a contract to perform services to publish the journal," he said. "Upon hearing the allegations that you've mentioned, we reached out to the society's board to ensure that they are aware of this and we await any action or investigation that they initiate."