You have /5 articles left.
Sign up for a free account or log in.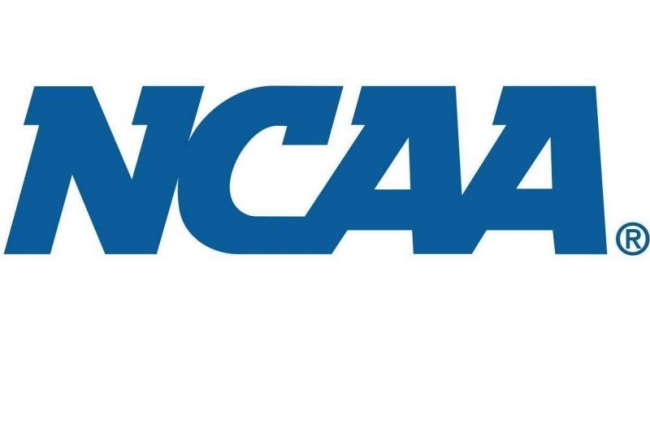 The National Collegiate Athletic Association approved new rules for men's basketball Wednesday, aimed at eliminating corruption in the sport plagued most recently by an alleged kickback scheme. While the NCAA presented the reforms as sweeping and substantive, some athletics experts said they feel the changes, despite being positive, are relatively minimal.
Among the most significant changes are allowing college players to be represented by agents that the NCAA deems legitimate, and permitting athletes to remain eligible for college play if they enter the professional draft but decide to return to college.
The NCAA is also beefing up enforcement. The most complex cases, which could involve academic fraud or other major NCAA violations, will now be turned over to two investigative bodies separate from the association, which officials estimate will handle about three to five cases a year.
As part of the changes, too, NCAA investigators can now rely on "information established by another administrative body." This could be a court or other government agency, or simply a commission that a college or university establishes to investigate cases -- and it means that the NCAA doesn't have to investigate a case fully.
This new policy will likely, to a degree, simplify the NCAA's probe and punishment into the men's basketball scandal that came to light last fall, in which four coaches from high-profile programs were arrested for allegedly steering recruits to certain institutions in exchange for cash. Executives associated with Adidas were also arrested in the case (which will head to the courts in the coming months), with hints by the Federal Bureau of Investigation that the corrosive influence in the sport ran much deeper.
After prosecutors and federal officials announced the arrests, NCAA president Mark Emmert put together a commission to study men's basketball, led by former U.S. secretary of state and Stanford University provost Condoleezza Rice. Almost all of the policy alterations the NCAA adopted Wednesday came from that commission's recommendations. The process was rushed -- officials said these shifts could have taken two years under normal governance but were accomplished in three or so months.
Some college sports observers said these shifts should have happened years ago. Dave Ridpath, president of the Drake Group, an ethics watchdog group in college athletics and a frequent NCAA critic, said, "These are simple and needed changes and have been suggested for years yet the NCAA is typically being reactive."
Indeed, the NCAA seems to have punted altogether on the concept of athletes being compensated for their name, image and likeness. That has been a core issue for those who see hypocrisy in a big-time college sports approach that produces billions of dollars in revenue but continues to apply the "amateur" label to the players. Though the commission never made a formal recommendation on the issue, Rice, in revealing the commission's suggestions in April, expressed some confusion about the inconsistency in the NCAA's rules on the subject.
Marc Edelman, a professor of law at Baruch College and sports law specialist, said the NCAA had entirely circumvented "the big pink elephant in the room." He noted the agents that players are now permitted to work with still can't negotiate deals around name, image or likeness.
He said the NCAA public relations arm had taken "small reforms" and cast them as "glorious."
"Put together, my conclusion about the NCAA's actions today is that while they are part of reforms, they are the absolute minimum the NCAA executives were able to come forward with to spin public relations in a positive light," Edelman said.
Some of the details of the new changes have yet to be settled -- for instance, the NCAA still needs buy-in from the National Basketball Association and its players' union to implement the new draft rules (which is anticipated). And only "elite" players can be represented by agents, but the NCAA hasn't decided or disclosed what that means yet.
The changes the association approved are as follows:
Agents: The NCAA will allow agents, effective immediately, to represent college players who are both NBA- and NCAA-certified (by no later than August 2020 for the NCAA certification). What NCAA certification means has yet to be shared. Athletes would also need to request an evaluation from the NBA's Undergraduate Advisory Committee, in which NBA executives tell potential draftees the likelihood of their draft position.
Agents would be allowed to cover only limited expenses such as meals and transportation, and the contract with them would need to be terminated if the athlete went back to college.
Such relationships with agents have traditionally been forbidden for players, an attempt by the NCAA to preserve the concept of amateurism in college athletics. Critics say this has led to a shadowy market springing up in which players receive money from agents under the table.
Enforcement: The new NCAA enforcement processes, which begin August 2019, apply to all sports in Division I.
The first of the two new enforcement bodies is the Complex Case Unit, which includes NCAA enforcement staffers and investigators with no ties to institutions or athletic conferences. It decides whether a case warrants further investigation. The second group, the Independent College Sports Adjudication Panel, is a 15-member panel with no affiliation to the NCAA entities or colleges and universities. It reviews the findings of the first group, oversees hearings and administers punishments.
The NCAA enforcement system has been widely panned for being toothless -- for instance, the Division I Committee on Infractions declined to punish the University of North Carolina at Chapel Hill for fake classes it sponsored for more than a decade, despite many indications they had been created for the benefit of making athletes eligible.
Consequences: Coaches, athletics staffers and institutions could face much stricter penalties, among them longer postseason bans and suspensions. College presidents and chancellors are now being held "personally accountable" -- and are contractually obligated -- to follow NCAA rules and to cooperate with investigations. In a conference call on Wednesday, officials didn't discuss how presidents could personally be penalized other than saying they could be limited in participating in NCAA governance -- college and university presidents partially comprise the NCAA's highest governing body, the Board of Governors.
Disclosures: Coaches and other staff members must now report athletics-related income to college leaders. This includes deals with the shoe and apparel companies such as Adidas, Nike and Under Armour. Officials said that this was an old rule that was "brought back," and it was discontinued because it was a practice often already being done at individual institutions. The information would be public depending on a state's open-records laws and whether the institution was public or private (private colleges are generally not subject to sunshine laws).
The NCAA also said it's pursuing a deal with apparel companies that would require them to make annual disclosures and report potential NCAA violations.
Draft: Eligible athletes can return for college play if they notify their athletics director of their intent to do so by 5 p.m. the Monday following the draft. Officials said they anticipate a small number of players would actually take advantage of the new draft rules, but they are unsure of how many yet. Generally, players who are undrafted are unable to return to college play; many go on to play for the NBA's minor league or overseas.
Recruitment: Prospects will be allowed to make up to 15 visits to campuses, compared to only five now, beginning August before their junior year of high school.
Subsidizing: NCAA institutions must pay for tuition, books and fees for basketball players on scholarship who left college but returned within 10 years to the same institution, beginning next year. This applies to athletes who had been in college for at least two years before leaving, and they must have "exhausted all other funding options to be eligible." The association is setting up a pot of money for institutions that are unable to fund these players. The NCAA did not indicate how many players might take advantage of this new policy.
Summer events: Basketball events for high school students will now "be subject to more rigorous certification," starting in January. The certification criteria have yet to be determined. The NCAA also revised the recruitment calendar to allow coaches to attend more events sponsored by high schools.