You have /5 articles left.
Sign up for a free account or log in.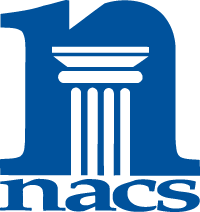 A decade ago, students spent an average of $701 per year on required course materials. Now, according to the latest data from the National Association of College Stores, they are spending under $500.
The reason for the spending drop is the "increased use of free and lower-cost digital and rental materials," according to Estella McCollum, vice president of research and consulting at NACS.
In its latest annual report on course material spending, published Wednesday, NACS said students were still more likely to buy course materials than not, but that the number of students using free course materials is increasing.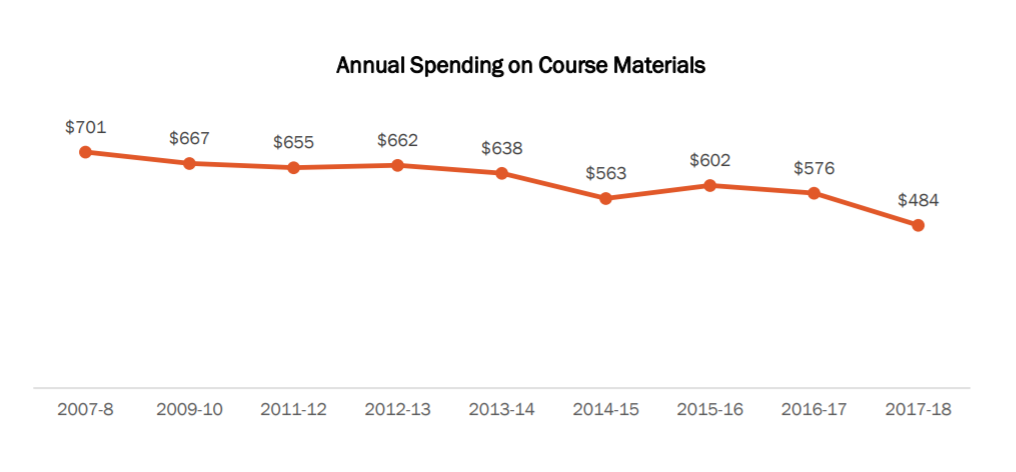 This year, 32 percent of students reported using free course materials, compared with 25 percent last year and 19 percent in 2016, according to the NACS data. Just under 60 percent said their professors had provided them with the free materials. About 17 percent of students admitted to perhaps illegally downloading course materials from torrent or peer-to-peer sharing sites, quite possibly in breach of copyright restrictions, though students were not asked to specify.
The report, which compiled responses from more than 34,000 students at 63 two- and four-year institutions in the U.S. and Canada, found that students are waiting longer to purchase course materials as they try to determine whether they will really need them.
The number of students buying, renting or borrowing course materials has stayed relatively flat for the last four years. This year, NACS said that 83 percent of students purchased course materials, 44 percent rented and 12 percent borrowed.
Though many students reported preferring print to digital course materials, most said that they would shop for whichever was cheapest.
NACS, perhaps unsurprisingly as an advocate of college bookstores, found that the bookstores are still the No. 1 destination for students looking to rent or buy course materials.
Phil Hill, co-founder of Mindwires Consulting and co-publisher of the e-Literate blog, said that NACS has demonstrated "the value and validity" of its survey over the years, despite its natural bias. Hill noted that the organization's spending figures are in line with the U.S. Department of Education's National Postsecondary Student Aid Study published in May.
Hill described the drop in student spending as a "surprise" but said that "more interesting" is the increase in students who don't acquire course materials until after the first week of class.
"This is not good news for education, as we are realizing more and more how important it is to have materials from day one."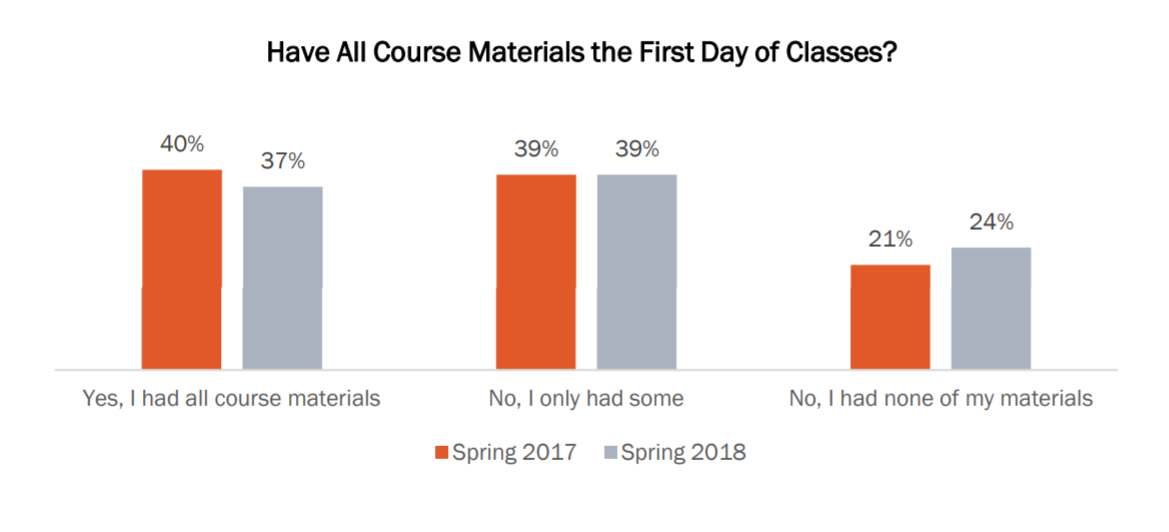 In the report, two reasons were suggested for students not getting materials right away -- price, and not thinking materials are necessary. "Both speak to market and instructional problems," said Hill.
Mike Hale, vice president of education for North America at digital content provider VitalSource, said that textbook and course material costs are going down, but "more must be done to help ensure postsecondary education is accessible and affordable to all."
He pointed to the success of digital course materials obtained through inclusive-access programs as a "common-sense opportunity to save an average of $295 per student per semester."
Though students may appear to be spending less on course materials, that does not necessarily mean that the price of course materials is coming down, said Nicole Allen, director of open education at SPARC, an advocacy group that promotes the use of open educational resources.
Allen said there are many factors that could be affecting student spending. "Some are positive, like the expanded use of freely available open educational resources," she said. "Others are negative, like the significant number of students who skip buying some of their materials due to cost."
Referring to average costs for students can be deceiving, said Allen. "There are still many students facing extraordinarily high textbook bills, even if the average is lower."
"As with all of these studies, it only tells one part of the story," she said.