You have /5 articles left.
Sign up for a free account or log in.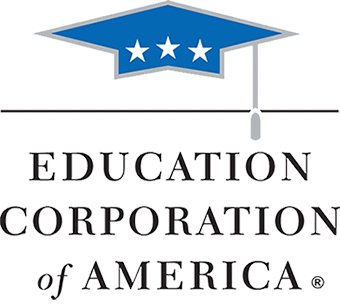 Education Corporation of America, a for-profit higher education provider with locations across the country, plans to close 26 campuses -- a third of its current total -- by early 2020. The closures would affect almost every chain of colleges operated by ECA, including Brightwood Career Institute, Brightwood College, Ecotech Institute, Golf Academy of America and Virginia College. The company said it is ending enrollment of new students at those campuses immediately because of insufficient demand.
The closures come just a few years after ECA acquired 38 campuses owned by Kaplan College, another for-profit operator. They're the latest evidence of restructuring in a sector rocked by regulatory crackdowns, negative publicity and falling enrollment as the economy continues to improve.
The closures are concentrated mostly in Southern states, with a handful in Arizona, California, Colorado, Pennsylvania and Texas. The colleges will begin a teach-out process -- the formal planning for students to continue their programs elsewhere -- and cease operations entirely between June 2019 and April 2020. Students who can't complete their program of study before a campus closes can either transfer their credits or request a tuition refund.
Campus Closures
Brightwood College: Arlington and Beaumont, Tex.; Bakersfield, Fresno, Palm Springs and Sacramento, Calif.; Dayton, Ohio
Brightwood Career Institute: Pittsburgh
Ecotech Institute: Aurora, Colo.
Golf Academy of America: Phoenix
Virginia College: Austin, Tex.; Baton Rouge and Shreveport, La.; Biloxi and Jackson, Miss.; Chattanooga, Tenn.; Columbia and Spartanburg, S.C., Columbus and Macon, Ga.; Fort Pierce and Pensacola, Fla.; Tulsa, Okla.; and Huntsville, Mobile and Montgomery, Ala.
"The decision to discontinue enrollment and teach-out our programs was made because of insufficient enrollment demand for our programs in these markets," said Diane Worthington, a spokeswoman for ECA. "The vast majority of currently enrolled students will have the opportunity to complete their course work and earn their certificates/diplomas or degrees as planned. As always, we continue to focus on helping our students graduate and assisting them with getting jobs in their fields of study."
The Ecotech Institute in Aurora, Colo., billed itself as the first and only college training graduates to work in the renewable energy field. Virginia College, which offered associate degrees and certificates in a variety of professional fields, will close more than half its campuses.
The closure announcement follows more bad news for Virginia College from a prospective accreditor. The Accrediting Council for Continuing Education and Training late last month rejected the college's appeal of a previous decision to deny recognition in May.
Virginia College, along with most other ECA programs, remains accredited through the Accrediting Council for Independent Colleges and Schools -- an organization awaiting a final decision on its status from the Education Department after it narrowly avoided getting axed by the Obama administration. If the Trump administration does not extend federal recognition of ACICS, the colleges it accredits will eventually have to seek recognition elsewhere to keep access to Title IV federal student aid money.
Kevin Kinser, a professor of education at Pennsylvania State University who studies the for-profit sector, said the closures are further evidence that an expansive physical presence is not viable in the current higher ed environment.
"I'm sure the economy and negative publicity have something to do with it, but there are also the changes made to for-profit recruitment practices in response to significant critiques and the uncertain policy environment," he said. "For-profits are being more careful now in how they recruit and who they recruit, and changed programs to ensure that the cost to students reflects the potential labor market outcomes."
Douglas Webber, an associate professor of economics at Temple University, said changes in the economy are likely driving enrollment patterns more than any other factor. He noted that many nonprofit colleges have also seen recent declines in enrollment, and an uptick in closures of small private nonprofits could be in store.
"For-profits, by the nature of the type of students they enroll (e.g., older students) are going to be even more exposed to the whims of the labor market than nonprofits, which enroll relatively more students just out of high school," he said.
More from For-Profit Colleges