You have /5 articles left.
Sign up for a free account or log in.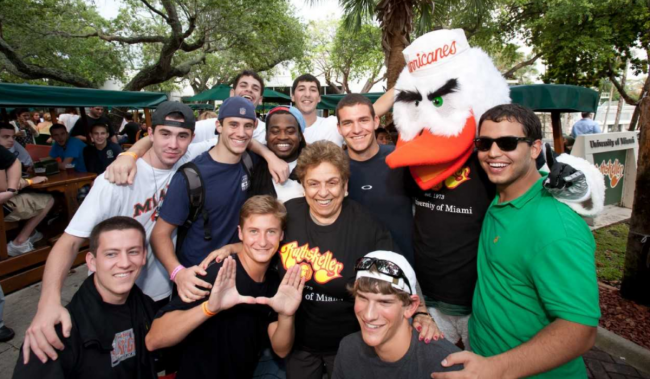 The 2018 midterm election season has been variously described as the year of young women, the year of political upstarts and the year of antiestablishment, liberal insurgents.
Donna Shalala, three-time college president and current candidate for the U.S. Congress, is having none of it. The Clinton-era cabinet secretary may be a seasoned and unapologetic member of the political establishment, but she considers herself a perennial upstart. And despite being a so-called woman of a certain age, she's not concerned about insurgent younger candidates.
Voters, she says, will weigh the benefits of "having a very knowledgeable member of Congress who will never be a rookie, who knows their way around, who can hit the ground running, and who can start working on day one."
Shalala, former president of the University of Miami, is the most prominent of several current and former academics and higher ed professionals running for Congress this year, and one of just a handful still standing after the recent primaries. She's vying to represent parts of South Florida in the U.S. House of Representatives.
The candidates say they were motivated to run because of the open hostility of the Trump administration toward academe, the administration's attacks on science with which it disagrees, and a growing anti-intellectualism being publicly propagated by President Trump and some of his agency heads and staffers.
"I was angry at what was going on in Washington," Shalala says, citing a litany of political affronts. "Weakening our laws. Putting children in cages. Weakening our reputation internationally. Antiscience and anti-evidence-based decision making."
She's not alone. The candidates cite their growing concern about what they see as a devaluing of science in the United States and the diminished role of scientific research in important domestic and foreign policy decisions on climate change, sea level rise and membership in the Paris climate accord, among other issues.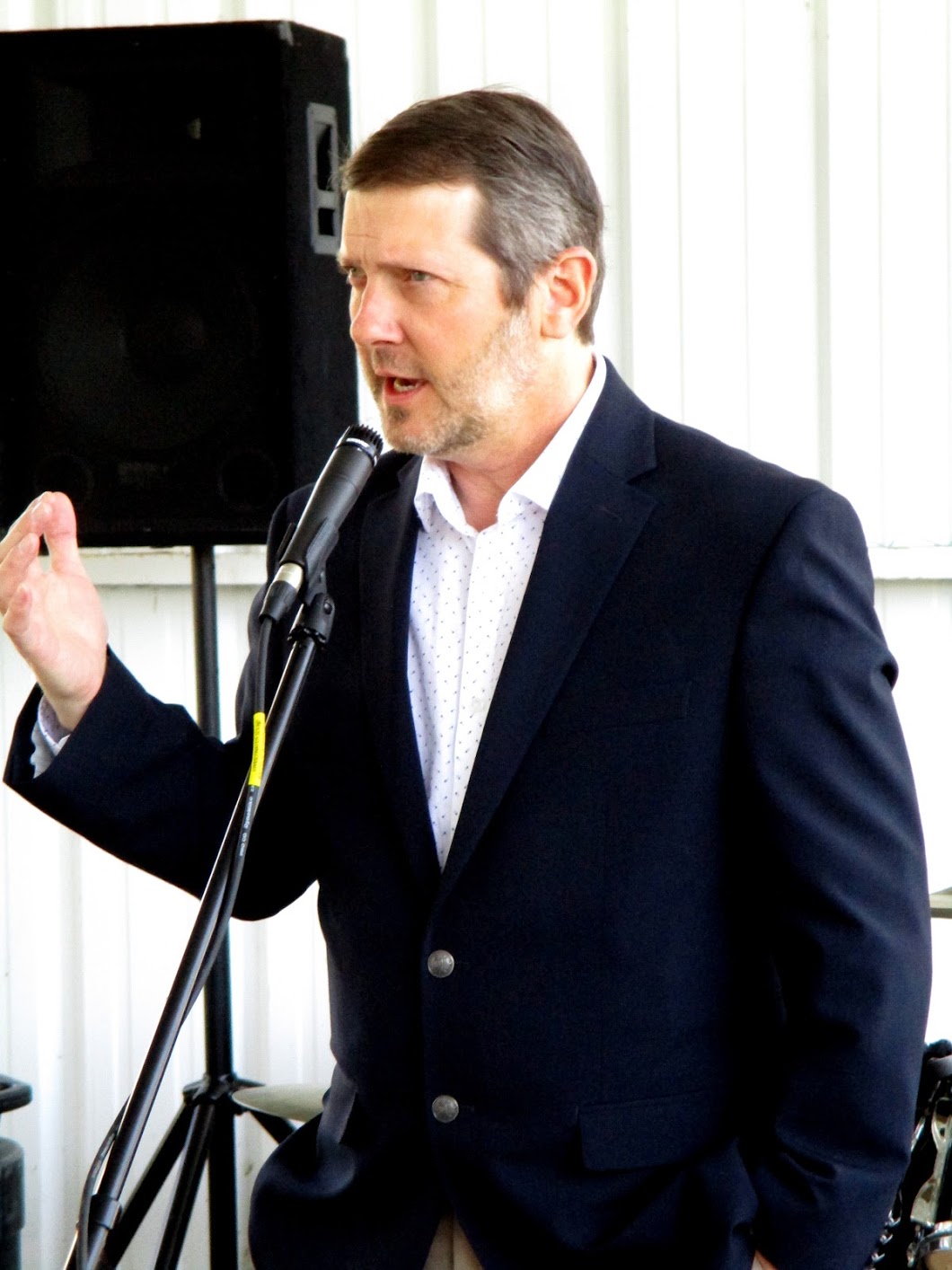 "Donald Trump ran as the most antiscience candidate in my lifetime, and then he won," said Randy Wadkins, a cancer researcher and biochemistry professor at the University of Mississippi and a Democratic candidate for Mississippi's 1st Congressional District in the House. "When he released his first budget, there was a 25 percent cut not only to cancer research but to all research. While some schools like Stanford and Harvard could withstand such cuts, state schools like where I work would not be able to withstand that kind of cut. It was kind of the last straw."
Wadkins, 53, is running against Trent Kelly, the Republican incumbent. Shalala's Republican opponent for Florida's 27th Congressional District, Maria Elvira Salazar, is a popular Spanish-language television journalist.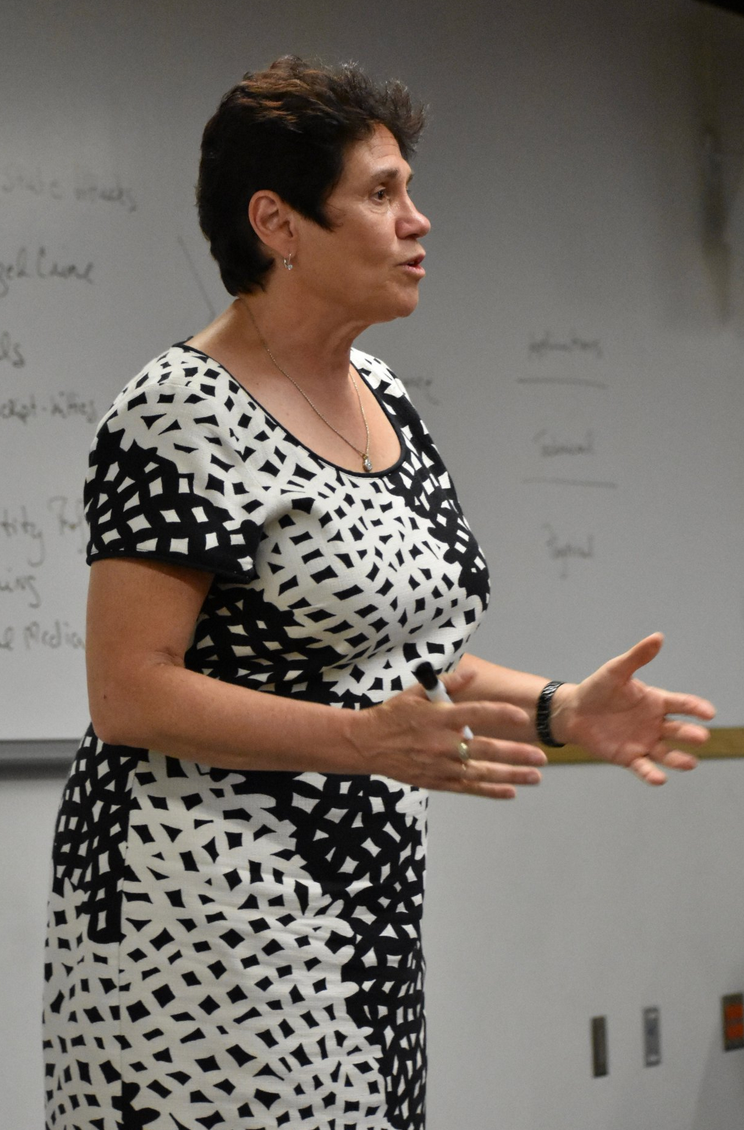 Another candidate, Tracy Mitrano, the former director of information technology policy at Cornell University (and a former blogger for Inside Higher Ed), is a Democrat running to represent the 23rd Congressional District in upstate New York.
Among other policies she would promote in Congress is a federal ban on fracking. New York State currently bans fracking, but she notes that the prohibition was ordered by the current governor and could potentially be lifted by a successor who supports fracking.
"It relies on policy, not law," she says of the current ban. She realizes that a federal ban is not likely under the Trump administration, "But I think it's possible that under a democratic Congress we could get one."
Mitrano, a cyber security expert, also believes there should be more people in Congress with technology backgrounds.
Wadkins says people he meets on the streets tell him all the time "that they just can't believe" the Trump administration's attitude toward science, especially on climate change.
"It's an observable fact that they are seeing at the same time that the administration is in complete denial about it," he says. "We can disagree how to solve a problem, but we can't start by denying the problem exists."
In addition to science, health care, immigration reform and free speech "are all things that are important to higher education," Shalala says. But the one issue that comes up repeatedly when she talks to young people is student debt.
"I tell them that I'm in favor of community service being used to cut student debt, and that I was a Peace Corps volunteer," she says. "I think we should have national service and that it should be used in a way that can significantly cut someone's debt back. Whether it's the military or the Peace Corps or Teach for America, I think there are ways for us to take on the issue."
Mitrano supports education reform, "With an emphasis on 0 percent interest on student loans and helping people out with crippling debt."
The candidates have unsurprisingly strong views about state and federal support for higher ed. But Shalala, who was also president of Hunter College of the City University of New York and chancellor of the University of Wisconsin at Madison, is unsparing in her criticisms of for-profit colleges.
"We've just got to get after these fly-by-night institutions that are ripping kids off, that aren't graduating people," she says. "And the fact that this administration is weakening the small number of accountability measures that we have to regulate the industry is just outrageous."
She believes there should be prohibitions against using student aid at for-profit institutions.
"I think that's subsidizing businesses," she says. "We should think of them as a business and then make a decision whether we should subsidize that business as opposed to thinking of them as an educational institution."
The irony isn't lost on her that even as the U.S. Department of Education was loosening the reins on for-profit institutions and allowing them to benefit from federal funds, the Republican-controlled Congress was putting a financial grip on colleges and universities by approving an endowment tax.
"I think it's just a way of tweaking the wealthier institutions that has nothing to do with providing quality higher education and access," Shalala says of the endowment tax. "It's just payback and antielitism, and they captured in the process some smaller institutions that have large endowments. It just shows you how nonsensical it was in the first place."
Mitrano, whose opponent, the Republican incumbent Tom Reed, proposed legislation that would require the wealthiest colleges to spend 25 percent of annual earnings from their endowments on financial aid for low-income students, calls the endowment tax "a Republican attack on higher education" based on the belief "that higher education is [a] bastion of liberal thinking."
"It's just one of many approaches that extreme Republicans are taking to denigrate the value of higher education," she says.
Shalala also thinks the tax is hypocritical.
"You know if that bill had included the foundations of the great public institutions, particularly their athletic foundations, the bill would have never passed. It was targeted in a specific way -- it wasn't really targeted at everybody that has a large endowment, because they would have captured the endowments for the SEC, the Big Ten and the others. So you know they were picking on a certain kind of institution."
Don't even get Shalala started on the value of a liberal arts education, another subject that has come under attack in some quarters. To her mind, the need for liberal arts colleges and the benefits of a liberal arts degree are abundantly clear.
That this is even being questioned and doubted "is unfortunate and sad," she says. "The genius of America, what drives our economy is the innovation, creativity and entrepreneurship that comes out of our liberal arts."
She notes that most renowned artists, thinkers, teachers, writers and social and political leaders had liberal arts backgrounds "that taught them how to think -- bachelor's degrees, not master's."
"I deeply believe in the liberal arts," she says. Those who believe otherwise or say that a liberal arts education can't prepare young people for jobs in a 21st-century economy are short-term, not long-term thinkers.
Liberal arts colleges are "preparing students for their third or fourth jobs, not their first jobs," she says. "Jobs that may not yet exist but will five to six years from now."
Still, Shalala understands that a four-year college is not for everyone and that there are other means to become a productive member of society and make a good living.
"I also believe and have a deep respect for apprenticeship programs," she says.
Although the candidates are all Democrats, former academics who are Republicans have run for and won seats, and currently serve, in Congress.
"It's relatively uncommon for people with academic backgrounds to serve in Congress, but it's not at all unheard to have worked on a college campus before pursuing a political career," says Terry Hartle, senior vice president for government and public affairs at the American Council on Education. 
He noted that at least eight academics are currently serving in Congress. They include Republican senator Ben Sasse, of Nebraska, 46, who was the 15th president of Midland Lutheran College (now Midland University). When he became president of the institution in 2010 at age 37, he was one of the youngest college presidents in the country. He has five academic degrees, including a bachelor's from Harvard University, and two master's degrees and a doctorate from Yale University.
"In general, we want a broad and diverse array of people from diverse backgrounds in office -- the more people with academic backgrounds, the better," he says. "I think it's a very positive thing to have smart, accomplished people who are all over the map politically serving."
As for Donna Shalala, "She is in a class by herself," he says. "She has been in public service her entire professional career."
Hartle says with Congress engaged in so many complicated and consequential science and technology issues, it's important to have lawmakers who understand these issues involved in the policy making related to them.
That's what prompted Wadkins to run.
He worked on Capitol Hill as a congressional fellow from 2015 to 2016 as part of the Science & Technology Policy Fellowship Program of the American Association for the Advancement of Science. He was assigned to U.S. Representative Steve Cohen, a Tennessee Democrat, and his focus was on health care-related issues.
During the fellowship, Wadkins said, he watched how his state representative and now political opponent, Kelly, voted, and became frustrated as he saw Kelly and other members of Congress repeatedly vote along party lines rather than on the substance of legislation.
"It was the most startling thing I've ever seen in my life," he says, "435 people voting on legislation without knowing what's in it. Sometimes a bill would come out overnight and they would vote on it in the morning. There was no way they could have read it."
The science fellows, he says, were supposed to help lawmakers "figure out what they were voting on and hopefully make a difference. But it didn't matter, because they were voting along party lines."
If he wins in November, he plans to push for change. But like his fellow academics, he has his work cut out for him. Several other candidates with academic backgrounds, mostly scientists, lost their primary races last month.
"You have to get folks to understand that just because you work in an ivory tower doesn't mean you don't understand issues on the ground," says Wadkins.
There's also the nerd factor.
"People think of you as an egghead," he says.
And if you live in a poor state such as Mississippi with lots of poor residents, you can forget about raising big campaign donations. "No one will be writing you million-dollar checks," he says. "It's more like $5, 10 bucks and be grateful."
For Shalala, who at 77 still teaches a class on the politics and economics of health care at the University of Miami, there's the perception -- often ascribed more to women than men her age -- that her time has passed and that she lacks the requisite vigor to campaign and win -- or even to do the job.
Unfazed by such ageism, she says her energy level speaks for itself -- and those who don't believe her can just ask any of the more than 200 students in her class.
"I've always been an upstart," she says, "and my students will tell you that I've always been the youngest person in the room."