You have /5 articles left.
Sign up for a free account or log in.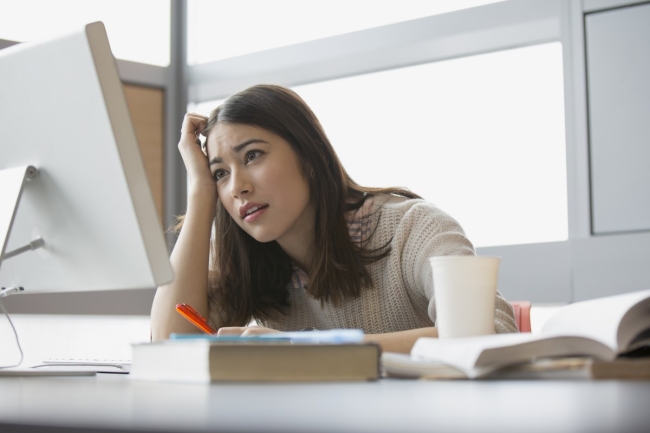 For many borrowers expecting student debt relief from the Public Service Loan Forgiveness program, the latest set of federal data on applications provoked fears that they shouldn't count on loan forgiveness.
Almost 99 percent of applications have been rejected between October of last year, when the first borrowers became eligible, and June 30 of this year. That's led some frustrated borrowers to speculate that the Trump administration, which has twice proposed eliminating the program, has been stingy with the benefits.
But in reality those numbers reflect both the complexity of loan forgiveness and the lengthy timeline for meeting requirements, rather than policy choices made by officials at the U.S. Department of Education. That means political debates over the cost of the program, which has been the focus of complaints by some conservatives, likely will be reignited when large numbers of borrowers actually start to qualify.
Congress authorized PSLF in 2007 to encourage students to go into public and nonprofit fields -- including as social workers, public defenders and teachers -- despite their student debt. Borrowers could have their loans cleared by certifying that they work for an eligible employer and making 120 qualifying monthly payments.
October of last year was the earliest any borrower could meet those requirements. But as of June, only 96 borrowers have been approved and actually had their loans forgiven.
Yet about 28,000 borrowers had applied for loan forgiveness.
The low number of approvals was unsurprising given the many hurdles borrowers must clear to have their debt cleared, said Clare McCann, the deputy director for federal higher education policy at New America. But the high number of applications that didn't meet program requirements was striking, she said.
"There clearly are a lot of people who think they meet the requirements right away," McCann said. "There's a disconnect between the reality of how the program is structured and how rigid it is and how people are perceiving those requirements."
Julie Peller, executive director at Higher Learning Advocates and a staffer on the U.S. House of Representatives' education committee when the program was crafted, said she doesn't expect such a high rejection rate for applications a year from now. But she said those numbers indicate real issues for borrowers navigating the program.
Borrowers who thought they were well on their way to loan forgiveness could fail to meet PSLF eligibility standards for a number of reasons. They may have been in the wrong repayment plan -- the program requires that borrowers be enrolled in some form of income-driven repayment -- or may have had qualifying payments miscounted by their loan servicer.
Betsy Mayotte, president of the Institute of Loan Advisers, which helps borrowers navigate their repayment options, said the No. 1 reason she's seen for rejected applications is when borrowers hold federally guaranteed loans instead of federal direct loans -- the government made the switch to 100 percent direct loans in 2010. Borrowers who took out guaranteed loans before that would have to consolidate to start making qualifying payments. (Note: This paragraph has been updated from an earlier version to correct the history of federal direct loans.)
Others may have run into employment certification issues. The American Bar Association sued the Education Department in 2016 on behalf of several borrowers who were notified that their employer was not eligible for the benefit after several years of payments.
The new federal data also gave indications of who is qualifying for the program. The average debt of borrowers approved for loan forgiveness through PSLF was $57,000 10 years after entering repayment on their loans.
"The people who were able to navigate it were clearly high debt and, likely, graduate student borrowers," McCann said.
Some Democrats have warned that many borrowers would qualify for PSLF were it not for errors by their loan servicer, the Pennsylvania Higher Education Assistance Agency. Massachusetts attorney general Maura Healey sued the servicer last year, arguing that shoddy work had cost borrowers eligibility for loan forgiveness.
Senator Elizabeth Warren, a Massachusetts Democrat, successfully pushed for the inclusion of $350 million in a March omnibus spending bill for an eligibility fix for those borrowers. The funds are limited and forgiveness will be distributed on a first-come, first-served basis. But Congress included another $350 million for the program, which was dubbed Temporary Expanded Public Service Loan Forgiveness, in a fiscal year 2019 spending deal reached this month.
Many of the 28,000 borrowers who applied for loan forgiveness as of June may have done so in order to qualify for that eligibility fix. (Senate Democrats have said that requirement is unnecessarily burdensome for applicants.)
An Education Department spokesman said the department makes regular efforts to reach borrowers who may qualify for PSLF, including via social media, in-person events and on the Federal Student Aid website. It also contacts borrowers denied for PSLF on an ongoing basis to let them know about the Temporary Expanded Public Service Loan Forgiveness program.
The spokesman didn't offer details on any steps the department is taking to make loan forgiveness easier to navigate for borrowers. But Jason Delisle, a resident fellow at the American Enterprise Institute, said there's only so much the department can do to make improvements.
"This is how Congress wants the program to work," he said. "I'd be careful about laying blame on servicing or even the Department of Education."
Even so, loan experts predict many more borrowers will qualify for loan forgiveness by 2020, a full decade after the federal government switched to direct lending.
By the time those borrowers' loans are being discharged, a long-running debate about the program likely will have restarted. The Congressional Budget Office has estimated that PSLF could cost as much as $2 billion annually, Delisle said.
"This is sort of the tip of the iceberg," he said of the first round of approvals.
Delisle said those future costs could force lawmakers to re-examine who is benefiting from the program.
House Republicans already proposed eliminating the program last year in legislation to reauthorize the Higher Education Act. That bill, however, would keep the benefit for current borrowers. But opposition to eliminating the program likely helped sink the bill's chances of going anywhere.
The Obama administration had previously suggested capping loan forgiveness through the program at $57,000 -- a proposal criticized by advocates of borrowers who work in the public sector.
Mayotte said an income test for loan forgiveness could be one way for Congress to address concerns about the program's cost.
In the short term, she said, the department could provide helpful clarity by reassuring borrowers the benefit is not going away for existing loans.
"That keeps a lot of people up at night," she said.