You have /5 articles left.
Sign up for a free account or log in.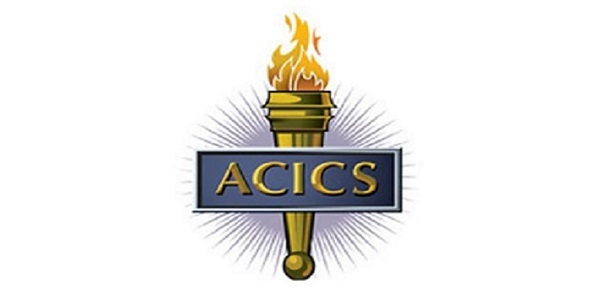 The Trump administration has revived a troubled accrediting agency, the Accrediting Council for Independent Colleges and Schools, reversing another move on for-profit higher education by the Obama administration.
U.S. Department of Education two years ago derecognized ACICS, a national accreditor which was the gatekeeper to $4.76 billion in 2015 federal aid payments to more than 245 career-oriented colleges, most of them for-profit institutions.
In justifying the decision, the Obama administration pointed to ACICS's "pervasive compliance problems," while advocates decried the agency's lax oversight of several failed and deeply flawed for-profits, including Corinthian Colleges and FastTrain College. Ted Mitchell, then under secretary of education, cited "such wide and deep failure that they simply cannot be entrusted with making the determinations we, you and the public count on."
Controversy continues for ACICS. For example, a Danish newspaper last month reported that a business school of questionable academic quality was using its accreditation from ACICS to "circumvent" the laws of that country.
The extraordinary 2016 move by the Obama administration set off a flurry of activity for ACICS-accredited colleges, which enrolled roughly 800,000 students. Under federal law, those institutions had 18 months to find a new accreditor to retain their federal aid eligibility. A February analysis by the Center for American Progress, a frequent ACICS critic, found that most ACICS-accredited colleges had closed, moved to a new accreditor or were in the process of doing so.
ACICS sued to block its derecognition, which was finalized just before President Trump took office. And the U.S. Congress in 2017 gave colleges overseen by ACICS an additional 18-month extension to find a new agency.
The Trump administration initially backed the agency's termination in a court filing. But many observers predicted that Betsy DeVos, the education secretary, eventually would restore ACICS, given the administration's focus on deregulation and reversing Obama-era moves, as well as its generally favorable view of the for-profit sector, which remains in throes of a broad collapse.
DeVos in April tentatively restored ACICS. That decision came after a federal court ruled that the Obama administration had violated a federal law on the establishment of regulations, having failed to consider all relevant evidence in terminating ACICS, including the accreditor's supplementary response to the department about its job placement verification and data integrity procedures.
DeVos had extended the timeline for the department's final decision on ACICS, with a most recent deadline of last Friday.
At some point this weekend, according to a letter that Inside Higher Ed obtained, the department's senior official for accreditation, Diane Auer Jones, principal deputy under secretary of education, said that her review had found ACICS to be in compliance with 19 of the 21 relevant criteria. Jones also said she believed the agency had "likely" been in compliance in December 2016, when then Education Secretary John King withdrew its recognition.
The department gave ACICS a year to come into full compliance by resolving remaining concerns over conflicts of interest and the competency of its representatives.
Jones said ACICS had submitted convincing evidence that it has made "major improvements" to its processes and procedures. She also cited the federal court's finding that the Obama administration had violated the law in terminating the agency.
"The court's assessment of how the department erred previously in its consideration and decision regarding ACICS's 2016 petition for continued recognition strongly inform my recommendations to you," she wrote.
Antoinette Flores, associate director for postsecondary education at the Center for American Progress, called the Trump administration's decision to give ACICS more time absurd and irresponsible. She said the fact that the accreditor remains out of compliance two years after its termination is evidence that the Obama administration made the right call.
"This move flies in the face of previous decisions and ignores the expertise of Education Department career staff," she said in a written statement. "Most importantly, it dismisses the tens of thousands of students who have experienced real harm from enrolling in ACICS-accredited schools while continuing to let it happen."
Trouble in Denmark
Several foreign colleges are among those that ACICS current accredits, including Niels Brock Copenhagen Business College. ACICS in April 2017 renewed the Danish institution's approval to offer bachelor's degree programs through 2020.
However, as Andrea Dragsdahl reported last month in Information, a Danish publication, Niels Brock lacks governmental approval in Denmark to issue bachelor's degrees. The country's Ministry of Education views the business college as a high school, not a college. And the Danish government requires separate approval for postsecondary credential programs.
Yet through a "hole in the law," the newspaper reported that Niels Brock is able to pay membership dues to ACICS to issue four-year degrees with the American accreditor's approval, even though it lacks that authority from the Danish government.
Niels Brock offers four bachelor's degrees at its school in Copenhagen. It also offers college-level degrees in Vietnam and China, with ACICS approval, Dragsdahl reported. In recent years, students recruited from Nepal accounted for more than 80 percent of the Danish school's domestic student enrollment. The successful recruitment of Nepalese students, a multimillion-dollar business for Niels Brock, according to Information, has been made possible by the stamp of approval from an American accreditor. The school also heavily recruits students from Bangladesh and the Philippines.
Niels Brock has been criticized for the quality of its academic programs by students who attend its Copenhagen location, as well as by the Danish Evaluation Institute, an independent agency created by the Danish government.
Niels Brock sought out ACICS in 2011, after losing its Danish accreditation, Anya Eskildsen, the school's CEO, said to Information. She defended the school's academic rigor, telling the Danish newspaper that Niels Brock provides an "American bachelor degree on Danish terms with Danish pedagogy and skilled professors."
When contacted in July by Inside Higher Ed, Michelle Edwards, ACICS's president and CEO, said Niels Brock had the proper approval from the Danish government to issue bachelor's degrees.
"I can assure you that Niels Brock does have approval on file with us to operate as a postsecondary institution in Denmark and to offer the business program they are currently teaching," Edwards said via email.
That does not appear to be the case, however, thanks in part to possible confusion about the Danish government's definition of a postsecondary degree.
The Danish ministry recognizes Niels Brock as an "upper secondary school," Edwards said, citing a June letter from the ministry that "confirms that Copenhagen Business College Niels Brock, is an officially recognized upper secondary school offering Danish education within business, administration and leadership."
Yet in Denmark, the term "upper secondary" refers to vocational, sub-baccalaureate credentials. As a result, Information reported that the Danish government says the June letter does not mean Niels Brock is authorized by the ministry to issue the equivalent of bachelor's degrees.
Edwards told the Danish newspaper that ACICS had received "conflicting information" about Niels Brock's approval status in that country, and would be contacting the Danish Ministry directly.
Eskildsen from Niels Brock told the newspaper that she was awaiting the Education Department's decision on ACICS's recognition. In the meantime, however, she said the school had begun the application process with two other non-Danish accrediting agencies as a backup plan if ACICS did not survive. It's unclear if the school will stick with the American accreditor now that the agency has been given new life by the Trump administration.
More from Financial Health