You have /5 articles left.
Sign up for a free account or log in.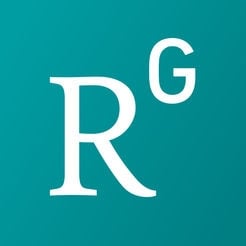 ResearchGate, a popular for-profit academic social network that makes it easy to find and download research papers, is facing increasing pressure from publishers to change the way it operates.
On Tuesday, the American Chemical Society and Elsevier, two large academic publishers, launched a second legal battle against the Berlin-based social networking site -- this time not in Europe, but in the U.S.
The publishers accuse ResearchGate of "massive infringement of peer-reviewed, published journal articles." They say that the networking site is illegally obtaining and distributing research papers protected by copyright law. They also suggest that the site is deliberately tricking researchers into uploading protected content. A spokesperson for ResearchGate declined to comment on the accusations.
The court documents, obtained by Inside Higher Ed from the U.S. District Court in Maryland, include an "illustrative" but "not exhaustive list" of 3,143 research articles the publishers say were shared by ResearchGate in breach of copyright protections. The publishers suggest they could be entitled to up to $150,000 for each infringed work -- a possible total of more than $470 million.
This latest legal challenge is the second that the publishers have filed against ResearchGate in the last year. The first lawsuit, filed in Germany in October 2017, is ongoing. Inside Higher Ed was unable to review court documents for the European lawsuit.
The U.S. lawsuit is the latest development in a long and increasingly complex dispute between some academic publishers and the networking site.
ACS, Elsevier and a handful of other publishers formed an organization called the Coalition for Responsible Sharing last year because they were dissatisfied with ResearchGate's response to copyright infringement claims. The coalition has grown to include more than a dozen academic publishers in the last year and has the sole aim to "remedy the illicit hosting of millions of subscription articles on the ResearchGate site."
James Milne, senior vice president of ACS Publications and spokesman for the Coalition for Responsible Sharing, said the group wants ResearchGate to take responsibility for the content it shares. Rather than sharing copyrighted articles and waiting for notices from publishers to take them down, Milne wants ResearchGate to check that it can legally share the articles before it does so.
Milne said the coalition has developed a tool that would allow ResearchGate to automatically distinguish which papers can or can't legally be shared.
"They rejected that solution," said Milne.
Although academic publishers are united in their desire to ensure that ResearchGate shares copyrighted materials responsibly, the publishers are not united in their approach to resolving this issue. Earlier this year, Springer Nature, Cambridge University Press and Thieme announced they were working with ResearchGate to find a solution. The coalition maintains that it was left with "no other choice" but to pursue legal action after attempts to find a joint solution broke down.
Milne stressed that the publishers are not holding authors responsible for unlawfully sharing their work on the site, adding, "Our case is against ResearchGate, not against researchers." Researchers who are unsure about whether they can share their work on ResearchGate can easily check using a website called www.howcanishareit.com, said Milne.
Generally speaking, authors who publish with ACS or Elsevier are allowed to share earlier, non-peer-reviewed versions of research articles. But sharing of final, peer-reviewed articles is restricted. These "versions of record" may be used in classroom teaching or presented at meetings and conferences. They can also be shared privately between colleagues via email. They cannot be uploaded to third-party commercial websites such as ResearchGate.
"ResearchGate is not the passive host of a forum where infringement just happens to occur," the publishers said in the court document. They suggest that not only is ResearchGate uploading and making copies of journal articles that it locates by scraping the internet, it is also tricking authors into uploading copyrighted content.
Lisa Hinchliffe, professor and coordinator of information literacy services at the University of Illinois at Urbana-Champaign, said she has never personally been asked to approve a research article that she did not upload to ResearchGate herself. She added that when researchers do upload articles to ResearchGate, they are asked to affirm that they are authorized to do so.
"While some authors may be intentionally affirming that they can legally upload the file even though they know this is not true, I would speculate that many authors believe that they are sharing their work legally," said Hinchliffe.
She added that it can "come as a shock" to many authors that they "do not have the right to share their work as they choose to due to their publishing agreements."
Many authors do not realize that they transfer their copyright to publishers as part of the manuscript submission process.
"I've heard more than one author say that they were 'tricked' by a publisher," she said.