You have /5 articles left.
Sign up for a free account or log in.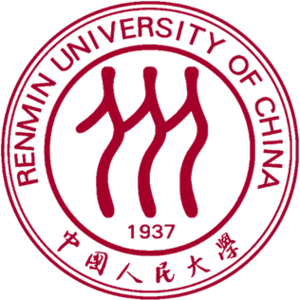 Cornell University has suspended a partnership with a Chinese university because of academic freedom concerns.
Eli Friedman, director of international programs for Cornell's School of Industrial and Labor Relations, said that the ILR School had suspended two exchange programs because of concerns that its Chinese partner institution, Renmin University of China, had punished, surveilled or suppressed students who supported workers' rights in a labor conflict that erupted this past summer involving workers trying to unionize at Jasic Technology in Shenzhen -- or who have otherwise been supportive of workers' rights. Students who traveled to Shenzhen to support the workers have reported facing pressures from their various universities.
"I accumulated enough evidence of students being subjected to forms of punishment that I thought represented in sum pretty gross violations of academic freedom and thought that something ought to at least be said about it," said Friedman, an associate professor of international and comparative labor whose research focuses on China.
"I got in contact with the dean of our partner school, the School of Labor and Human Resources at Renmin, to ask for their side of the story. I said, 'I've been seeing these reports; I'm concerned about them, can you clarify? Do you have any additional information?' I had a few back-and-forths with their administration. It became clear that this was an issue that was to some extent above their pay grade -- that this was being directed at a national level by the [Chinese] Communist Party -- so there were certain questions that they cannot answer, things they cannot say. I recognized that and was sympathetic to their position, but at the end of the day information that could convince me that the evidence I had seen was wrong or not complete was not forthcoming."
After consulting within Cornell, Friedman -- who said he was largely responsible for setting up the partnership with Renmin in 2012 -- came to the conclusion that the relationship should be suspended. The decision affects two student exchange programs that brought Renmin students to Cornell and Cornell students to Renmin. A research partnership between the two institutions was already largely dormant because, Friedman said, "the increasingly restrictive environment for academic freedom over the last couple years has meant it's basically impossible for us to do the kind of research that I want to do."
"I went in with a clear-eyed notion of interacting with Chinese universities, and academic freedom has always been challenging there, but six years ago there were things that could be done that can no longer be done," Friedman said. He said that early in the partnership, Cornell and Renmin each hosted joint workshops on collective bargaining, with some presentations focused on the way collective bargaining develops after worker strikes.
"That's a sort of politically sensitive topic that seems like it cannot be openly discussed in China anymore," Friedman said.
Renmin University officials could not immediately be reached for comment on Sunday. Renmin did not respond to requests for comment from the Financial Times, which first reported on the suspension of the Cornell-Renmin partnership.
Renmin lists 29 U.S. university partners on its website, including Columbia and Yale Universities; the Universities of Michigan and California, Berkeley; Georgetown University; the Georgia Institute of Technology; and the University of Chicago.
While many American universities have programs with Chinese counterparts, and while there's widespread acknowledgment of restrictions on academic freedom and freedoms of expression within China, it's rare for an American university to withdraw from a partnership over these issues. A debate erupted at Wellesley College in 2013 after more than 130 faculty signed a letter saying the college should reconsider its partnership with Peking University if it fired a professor known for his outspoken advocacy for democracy and individual freedom. However, faculty at Wellesley ultimately voted to keep the partnership despite the dismissal of the professor, which Peking said was for reasons related to his teaching and research record.
Friedman thinks universities need to be open to Chinese students and to partnering with Chinese universities, but that it's important for collaborations to happen based on principles of academic freedom. He said universities should look critically at their China ties in light of the changing climate for academic freedom there.
"Things are changing, and it is more repressive than it used to be in all sorts of spheres, and academics are feeling that as well. I think we have to think seriously, what does it mean to engage with an institution that does not have necessarily the same safeguards for academic freedom, to engage in a system where the Communist Party can intervene in university activities without any kind of legal justification, and think about what it means most importantly for academic research," Friedman said.
He continued, "I think that one of the reasons that this case has been one of the first to draw attention to this is specifically because we are a labor school and this was a labor issue, and the state was saying you can no longer study this. But you can imagine this happening in all sorts of other realms as the number of issues that become deemed too politically sensitive continues to grow. If it's not actually advancing the academic mission of research and education, then I do think universities need to think really seriously about what they're getting out of that engagement."
Friedman acknowledged that suspending an exchange program is not a perfect tool for standing up for principles of academic freedom. But he said it was the tool he had available.
"There are some debates I had with colleagues from outside Cornell about whether this was the appropriate thing," he said. "Some people pointed out that the people in the labor school were not the ones responsible, that this was a national security issue so we should be figuring out a way to target the Communist Party. But saying that in my view was tantamount to admitting that you're going to do nothing because we don't have the capacity to directly apply pressure to the Communist Party. There was a recognition in some ways that there was going to be -- collateral damage is maybe too strong a word -- but that students were going to be missing out on opportunities that they should otherwise have. There are going to be losses there in terms of opportunities for academic exchanges, and I see that as a real shame. But for me this is contextualized in a broader trend nationwide in declining possibilities for academic freedom and academic exchange."
"I think at the end of the day as institutions that hold academic freedom to be a sacred principle, at a certain point we need to act on that," he said. "Sometimes acting on that requires using imperfect tools -- but you've got to use the tools available to you."