You have /5 articles left.
Sign up for a free account or log in.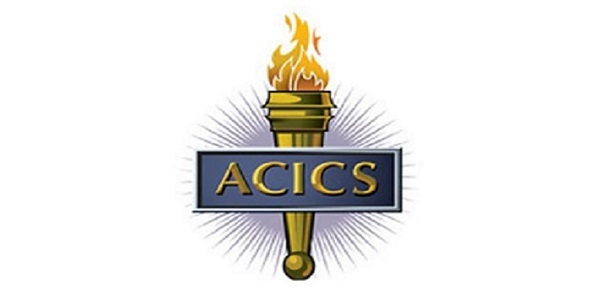 Education Secretary Betsy DeVos will restore federal recognition to a for-profit college accreditor for which the Obama administration withdrew recognition.
DeVos will act on the recommendation of a senior department official who recommended in September that the Accrediting Council for Independent Colleges and Schools be reinstated with the condition that it demonstrate full compliance with federal standards within 12 months. The decision means colleges overseen by the accreditor that failed to find recognition elsewhere will maintain their access to federal student aid.
DeVos outlined the decision in a nine-page document Nov. 21. The Washington Post first reported the news.
Former education secretary John King withdrew recognition from ACICS, which oversaw collapsed for-profit chains Corinthian Colleges and ITT Tech, in December 2016. Many critics of for-profit colleges applauded that decision and said it would protect students and the use of federal aid. But a federal judge this past spring found that the department failed to consider key evidence before terminating the agency and ordered the department to reconsider the case.
"After the previous administration failed to review 36,000 pages of documents related to ACICS's application to continue as a recognized accreditor, the United States District Court in Washington, D.C., remanded the case back to the secretary," said department spokeswoman Liz Hill. "Based on the department's thorough review of the previously neglected documents, and the [staff's] 77-page recommendation, the final agency decision is to grant ACICS continued recognition, with the condition that it submit compliance reports within 12 months demonstrating full compliance with two specified criteria and that it submit annual monitoring reports concerning four other criteria."
A more comprehensive internal review of ACICS conducted by career staff at the Education Department released this summer found the accreditor failed a majority of federal standards. Those findings were not considered in the recommendation to reinstate the agency.
Democratic lawmakers and student advocates were quick to criticize the decision.
"This decision will expose hardworking people across the country, including many service members and veterans, to schools that routinely leave students with crippling debt, nontransferrable credits and no degree, while leaving taxpayers to foot the bill," said Representative Bobby Scott, a Virginia Democrat who is widely expected to be chairman of the House education committee next year.
Even with recognition extended by DeVos, the long-term outlook of ACICS remains unclear. After King withdrew recognition from the accreditor in 2016 following a lengthy staff review process, the agency began hemorrhaging members. Concerned about their continued access to federal student aid, colleges who could find recognition elsewhere did so.
The accreditor oversaw 245 colleges as of 2016. But roughly 70 ACICS institutions who receive Title IV funds haven't yet found recognition from another accreditor and remain, according to analyses from the Center for American Progress.
And the largest chain of schools still overseen by the accreditor, Education Corporation of America, looks to be facing serious questions about its financial viability. The for-profit chain, which includes Virginia College and Brightwood College, announced in September it would close about a third of its campuses due to declining enrollment. And last month, ECA sued the Education Department to receive assurances that it could keep access to federal student aid while it pursued a financial restructuring. (A federal judge later tossed the lawsuit over lack of standing.) In May, Virginia College was rejected for recognition through another accreditor. Critics of ACICS say the outcomes at institutions overseen by the accreditor raise serious concerns about the consequences of reinstatement for students attending those colleges.
"We have an agency that has proven over and over again that it's unreliable as an oversight body," said Antoinette Flores, associate director for postsecondary education at the Center for American Progress. "We have schools remaining in the federal aid system that are of questionable quality, and students are going to suffer as a result."
Michael Itzkowitz, a senior fellow at the think tank Third Way and a former Obama administration official, said at remaining ACICS colleges, less than a third of students will end up earning more than the average high school graduate.
"That's substantially below the national average and clearly unacceptable," he said.
Itzkowitz said those results call into question the role of accreditors as gatekeepers that ensure a basic level of quality at institutions receiving federal aid. The Education Department can't set an explicit threshold for college outcomes when reviewing accreditors. But some critics of the move question whether the department looked closely enough at student achievement at ACICS colleges.
After District Court Judge Reggie Walton sent the accreditor's case back to the department in March, DeVos left it to principal deputy under secretary Diane Auer Jones to review thousands of pages of additional documents submitted by ACICS. Those documents have yet to be made fully available to the public. The National Student Legal Defense Network sued for their release, and the department has provided them at a "snail's pace," said Aaron Ament, the group's president.
Jones concluded in her review, though, that the Obama administration's decision to terminate the accreditor appeared to be politically motivated -- a finding DeVos appeared to endorse Wednesday.
"Among other things, the [senior department official] believes the 2016 Secretary Decision and the recommendations below suffered from insufficient evidence, circular reasoning, and a desire to achieve a preordained result," she wrote.
But the recommendation to reinstate ACICS was itself criticized for misrepresenting support from fellow accrediting bodies, which the department called an inadvertent error in the editing process. And Flores said Jones and career department officials who produced the more comprehensive review of the accreditor in several instances came to starkly different conclusions based on the same evidence.
"This sends a message to other accrediting agencies that there are no consequences when you make bad decisions and fail to act," she said.