You have /5 articles left.
Sign up for a free account or log in.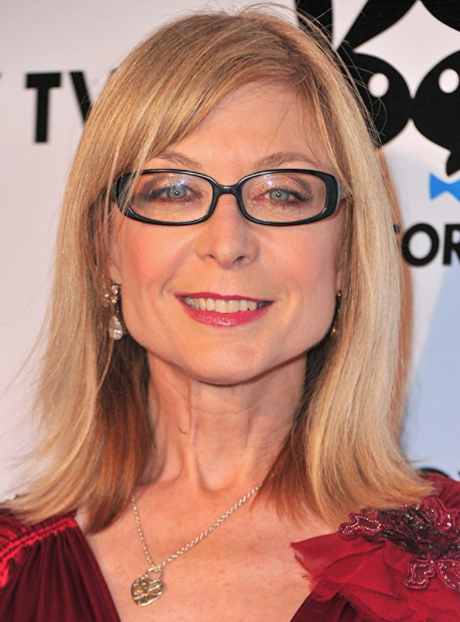 One year after passing a free speech policy that campus chancellors are required to enforce, the University of Wisconsin System formally reprimanded a chancellor for inviting an adult film star to lecture during his campus's inaugural free speech week.
Joe Gow, chancellor and tenured professor of communications at the La Crosse campus, invited actress Nina Hartley to visit earlier this month to give a talk she called "Fantasy Versus Reality: Viewing Adult Media With a Critical Eye."
The event was optional. And it was, by many accounts, a success: students asked Hartley, a self-identified feminist who advocates for sex education and free expression, about the relationship between pornography and human trafficking, and whether porn is exploitative.
But several days after the event, Gow received a letter from Ray Cross, university system president, saying, "Apart from my personal underlying moral concerns, I am deeply disappointed by your decision to actively recruit, advocate for, and pay for a porn star to come to the La Crosse campus to lecture students about sex and the adult entertainment industry."
Cross said that while he understood and appreciated Gow's "commitment to freedom of expression and public discourse, as chancellor, you need to exercise better judgment when dealing with matters such as these."
Cross chided Gow for not informing him that he'd talked to news media about the event, despite his "prior cautions about your interactions with the media and your need for a public information officer." His "underlying moral concerns" notwithstanding, Cross's primary contention appears to be financial. He told Gow that as "we continue to struggle for greater financial independence and public trust, your decision to spend money from this fund on a one-sided lecture by an ' … [adult entertainment] performer, educator, and … activist' unfortunately, puts all of our funding at risk. I fear your actions also detract from our budget request and our capital plan, which should be one of your highest priorities."
The formal letter of reprimand will remain in Gow's file and be "part of future evaluations," Cross wrote, saying he'd also order an audit of the chancellor's discretionary fund -- from which Gow paid Hartley $5,000 -- going back to 2016. Gow already voluntarily repaid that sum out of his own pocket.
Gow's "poor judgment" and "lack of responsible oversight with respect to the use of state funds" also will impact his salary adjustment, before the board next month, Cross said.
In an interview Wednesday, Gow said that he asked Hartley to La Crosse to promote free speech in the spirit of the new system-backed policy.
"She's someone who has a perspective that the rest of us would not have, and her views are not in any way hateful," Gow said, recalling how he made his decision, and hinting at other, more divisive figures on the campus speech circuit. "She's a thoughtful speaker who has written a book, and she's spoken on other campuses. I was surprised this caused so much controversy."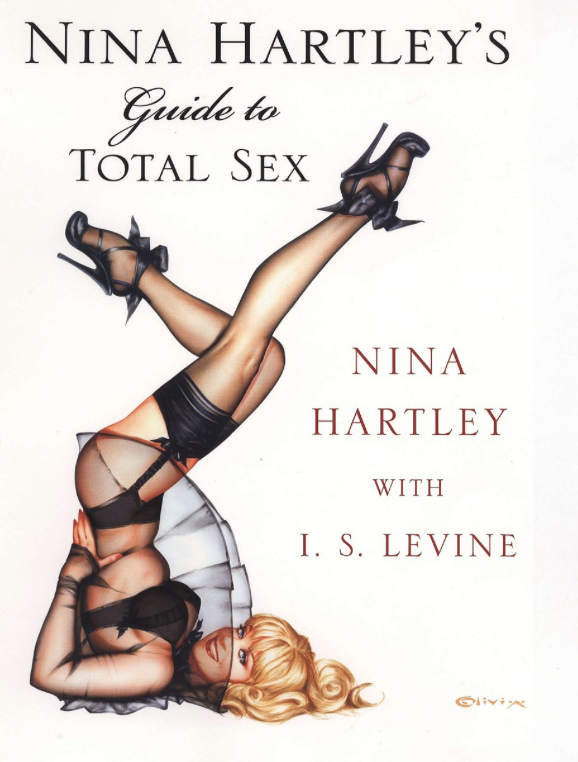 Others academics in Wisconsin are surprised at the system's outrage, too, given that its Board of Regents last fall adopted a lengthy Commitment to Academic Freedom and Freedom of Expression Policy. It guarantees that "all members of the university community the broadest possible latitude to explore ideas and to speak, write, listen, challenge and learn."
While different ideas will naturally conflict, the policy says, it is "not the proper role of the university to attempt to shield individuals from ideas and opinions they, or others, find unwelcome, disagreeable, or even deeply offensive."
Although the university "greatly values civility," it continues, "concerns about civility and mutual respect can never be used as justification for closing off discussion of ideas, however offensive or disagreeable those ideas may be to some members within the university community."
The policy essentially follows the law on the limits of free speech. It includes accountability measures and punishments for violations. Its final line says that "each chancellor shall be responsible for implementing the provisions of this policy."
Asked if he thought that the system's reaction to his choice of speaker contradicted that policy, Gow said, "People will have to make up their own minds." The more important issue, he said, is "free speech on university campuses, and what are the limits of that. Because I don't see this [speaker] as crossing a line, but obviously some people do."
Does someone "who is involved in making pornography have the right to speak or not? That would take us to the Constitution," Gow said. "There's no exception there for makers of pornography."
The regents' free speech policy was backed by state Republican lawmakers. It was met with skepticism from some Wisconsin professors who wondered just what kind of speech it would protect: all expression, or just the kind of speech those lawmakers supported? Other states have passed mirror legislation, inspired by blueprint language from the conservative Goldwater Institute. Other campuses, including the University of Chicago, have acted wholly independently to enforce free speech.
Some of those skeptics were quick to criticize the Wisconsin system Wednesday, after Gow's sanction was first reported by the Journal-Sentinel. Don Moynihan left the Madison campus last year, due in part to what he called "ongoing attacks on the university by state officials," to become the McCourt Chair at the McCourt School of Public Policy at Georgetown University. He said that "many people doubted how sincere [the regents'] commitment to free speech was if it was not coming from a conservative speaker. This incident confirms their concerns."
Henry Reichman, professor emeritus of history at the California State University at East Bay and chair of the American Association of University Professors' Committee on Academic Freedom, said that Gow's chancellor role made the incident something other than a "traditional academic freedom case." (He has elsewhere explored whether other kinds of academic administrators are entitled to academic freedom.) The main issue, he said, is the "hypocrisy of system leaders who have made a big stink over protecting free speech getting offended when a speaker is invited, never mind by whom, whose message or background they don't like."
The university system said in an emailed statement that Cross's letter to Gow "acknowledged the chancellor's commitment to freedom of expression and public discourse. The primary focus of [Cross's] letter is the need for the chancellor 'to exercise better judgment' with regards to the planning and paying for a campus event."
Gow said the fund through which he originally paid Hartley was a discretionary one, from interests from other auxiliary accounts.
In a local op-ed, Bob Atwell, a regent, publicly criticized Gow and Hartley, saying that pornography "is a horrible hill on which to plant the flag of free expression." He added, "Most of us don't need science to know how devastating pornography is to the mental, physical and social health of those enslaved by it. We can see it in the sad and empty eyes of millions of boys and young men whose zest for life is being sucked into their smart phones."
Will Creeley, senior vice president of legal and public advocacy at the Foundation for Individual Rights in Education, said it was "very hard to square" Wisconsin's "admirable [and historic commitment to sifting and winnowing in search of truth] with the outcome here." He said Cross erred specifically in disciplining Gow, rather than answering speech he didn't like with a statement or counterprogramming. It's hard not see the system's response to Gow as chilling to other academics, he said, and its apparent reduction of Hartley to a porn star as "demeaning."
"What may be looming offstage and what faculty, students and legislators may reasonably conclude is that the content of the speech is determinative in what speakers are protected and which will be subject to reprimand," Creeley said. "It's deeply regrettable that students, faculty and administrators could rationally conclude that they'd better just keep their mouth shut, or not share that information, or refrain from that scholarship, lest they be subject to that kind of response."
Gow, and free expression, have someone else in their corner: Hartley, who defended them -- and herself, pointing out she's a trained nurse -- in her own local op-ed.
"Sexual freedom is a fundamental human right in that it requires bodily autonomy, free from coercion from the state, church, family or other institutions," she wrote. Wisconsin's "intolerance of me as a knower of sex, one worthy of knowing what I know, is an exertion of control and reveals the university offers partial and distorted understandings of adult media. This harms students by stunting their critical engagement on an important topic for which a college education is supposed to prepare them."