Growth Strategy for Marymount
Hoping to double enrollment within a decade, university in Washington suburbs looks to a high-rise for new student and faculty housing.
At a time when many small private colleges are struggling, Virginia's Marymount University is eyeing expansion, with plans to more than double its nearly 4,000-student enrollment within a decade.
The Roman Catholic institution offered a down payment on that ambition this month, buying a $95 million, 15-story apartment building next to its campus in Arlington, Va., just west of Washington.
The move adds 267 apartments to Marymount's housing stock, allowing it to attract more students and faculty members as the region prepares for the arrival of Amazon's long-awaited second headquarters just a few miles down the Potomac River.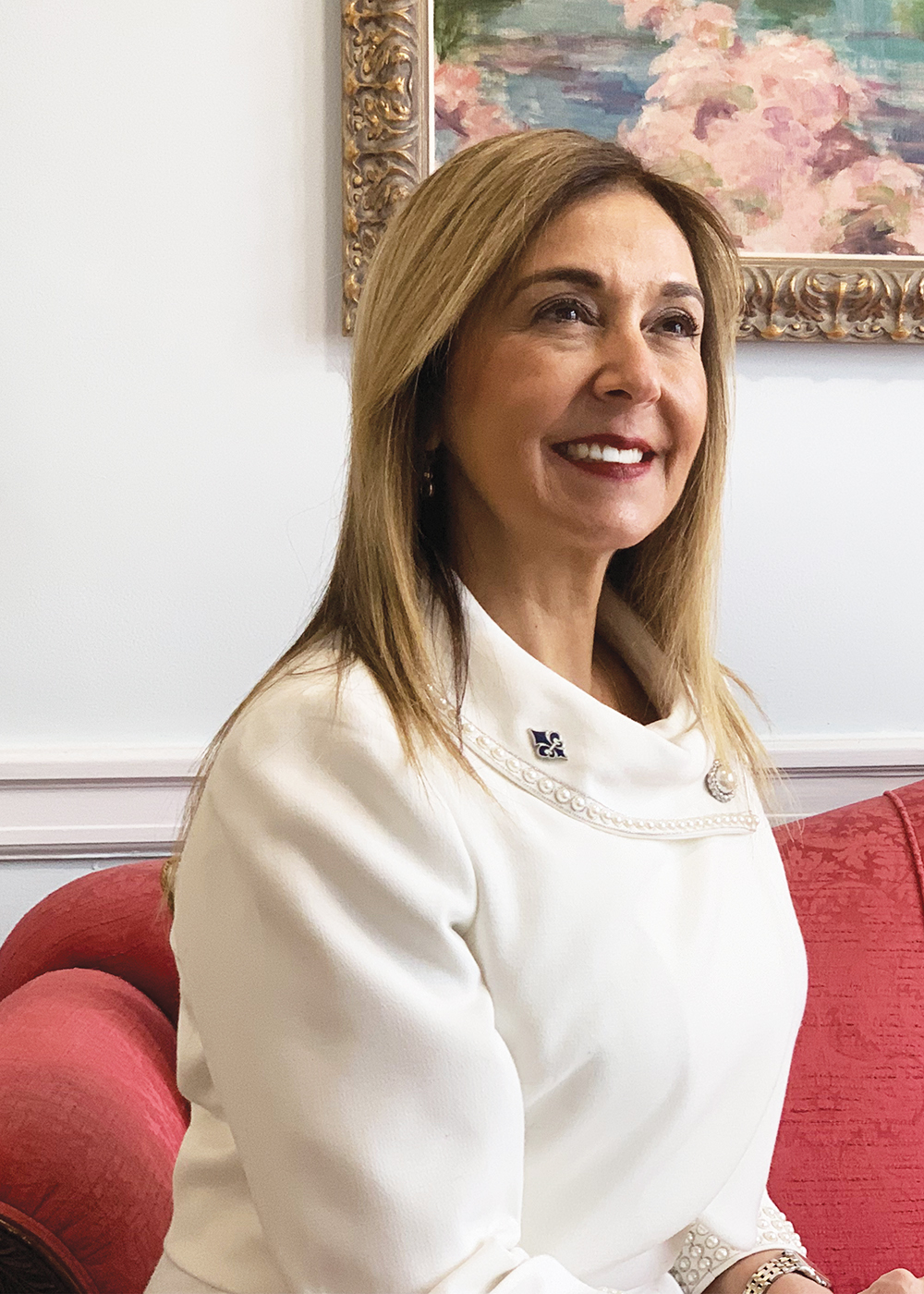 President Irma Becerra (right), who came to Marymount just last year, said the university is developing a strategic plan, including changes to the curriculum, that could be made public in a few weeks.
Becerra said the new high-rise allows Marymount to offer students -- especially older ones -- affordable housing in a tight market. Being faced with the prospect of finding off-campus housing in the D.C. area, she said, "did not provide the best complement to their academic experience at Marymount."
The university will fund the purchase through a public-private partnership, with the state of Virginia approving "conduit revenue bonds" backed by Morgan Stanley. The bonds will be repaid over 40 years, partially with proceeds from the building.
Persuading a bank to support such an arrangement wasn't an easy lift for an institution with an endowment of only $43 million. "We don't have the advantage of having been around for hundreds of years," Becerra said, "and the opportunity to have built a sizable endowment during that time."
The deal almost didn't go down -- after a private equity partner pulled out late last year, Becerra and her staff had to work through the holidays with the state and Morgan Stanley to fashion the unusual arrangement. "There was a lot of work that had to be done over the holidays by my team, as well as the Morgan Stanley team, to get this to success," she said. "The willingness to give up your holiday and get this done -- we all knew that this was important for the university, and we just made it happen. But a lot of people really had to put in a lot of effort."
Marymount doesn't expect to make any money on the apartments, said Becerra. "Really, the biggest advantage is to be able to give students the opportunity to live in housing that meets their expectations at a price that is compatible with what you would pay for university housing," she said. "Your mother's dorm did not provide that opportunity anymore."
The high-end apartment building features not just a fitness center, yoga room, rooftop clubroom and lounge, but even a self-service "pet spa" for dog washing and the like. It's named after Presley M. Rixey, a former White House physician upon whose estate Marymount was founded in 1950.
Rixey, who had originally used the property as a weekend retreat, had served Presidents William McKinley and Theodore Roosevelt and was a onetime surgeon general.
The Religious of the Sacred Heart of Mary bought Rixey's estate and repurposed it originally as a girls' high school. Two years later, it welcomed undergraduates -- the order would close the high school in 1964 -- with the promise of a "practical education underpinned by the liberal arts," Becerra said.
Marymount remained single-gender until 1972, when it began admitting male nursing students -- university officials expanded enrollment to admit men to all programs after they saw that large numbers of men working for the National Institutes of Health were seeking nursing degrees. Today, about one-third of the university's enrollment is male.
The university still draws heavily from the immediate region -- 73 percent of students hail from Virginia, Maryland or the District of Columbia. But at the undergraduate level, some 20 percent of students are from outside the U.S. One in 10 is Muslim.
Though it's only 69 years old, Marymount is clearly a survivor.
Paula Moore, spokeswoman for the Association of Catholic Colleges and Universities, said that since 1956, the number of Catholic colleges and universities in the United States has shrunk by one-third, from about 300 to 200. But the ones that survive are serving almost twice as many students, nearly 800,000, compared to 400,000 in 1956. "What that tells us broadly is that there has long been a certain level of contraction among our colleges, but that they continue to innovate and find ways to serve even greater numbers of students," Moore said.
Over the past several decades, she said, on average about one Catholic college has closed per year. Since just 2015, the association found, four colleges have closed: Marian Court College, St. James Mercy Hospital School of Radiology, Washington Theological Union and St. Catharine College in Kentucky. Saint Joseph's College in Indiana has suspended operations.
"So while the current environment may be offering new challenges, Catholic higher education has always assessed the environment and adjusted itself to fit the times and maintain service to students," she said.
As the region awaits Amazon's planned arrival -- the online retailer promises at least 25,000 high-paying jobs over the next 12 years -- Virginia has committed to spending more than $1 billion to expand technology education at area community colleges and universities.
Virginia Tech has said it'll build a $1 billion Tech Innovation Campus in nearby Alexandria, Va., less than two miles away from Amazon's chosen 105-acre site near Reagan National Airport. Virginia Tech president Tim Sands has said the university began planning the one-million-square-foot Innovation Campus four years ago, but "considerably accelerated" its plans to support Virginia's Amazon HQ2 bid.
Becerra has written that Amazon's arrival is "a great opportunity for D.C. to become an ecosystem for innovation and higher learning." The new investment, she said, could help the region detach from the ebb and flow of government contracting that has dominated it for decades. Amazon's arrival, she said, "will expand the portfolio of career opportunities in the area."
In an interview, she said Marymount's area campuses -- which include the original estate and a high-rise adjacent to the new apartment building -- are ideal locations for future expansion, but that institutions like hers need to consider what other "assets" they bring to communities.
"I think that we all have advantages," she said. "We just need to kind of understand what our assets are. For Marymount, clearly our location is an asset." At the same time, she said, institutions like Marymount "can't be modest. We have to tell our story. We have a well-known brand, but we do have to get the word out on who we are and how special -- and a little bit different."
Going forward, she said, more small universities without large endowments will have to consider the kinds of public-private partnerships that funded the Rixey purchase. "This is the only way for universities for the future," Becerra said.