You have /5 articles left.
Sign up for a free account or log in.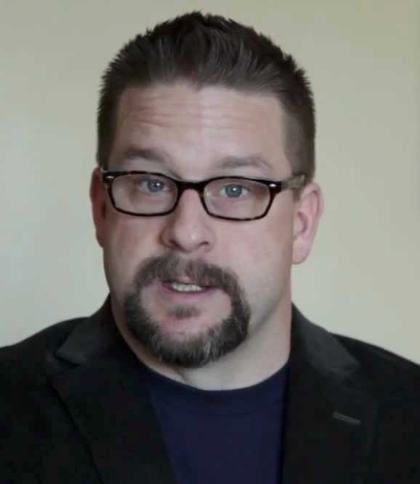 Kevin Gannon, a professor of history at Grand View University and director of its Center for Excellence in Teaching, schooled Dinesh D'Souza this week after the conservative commentator insulted Gannon's institution on social media.
Gannon, who has a large following on Twitter as @TheTattooedProf and engages with D'Souza on the platform from time to time, was among a number of historians to comment on D'Souza's recent tweet saying, "Nazis got several of their bigoted murderous schemes from American progressives and the Democratic Party."
Specifically, Gannon said that D'Souza on Twitter "is basically that joke about why you shouldn't play chess with a pigeon: it has no idea what it's doing -- it'll just knock all the pieces down, shit all over the board, and strut around like it won anyway."
D'Souza responded by not only insulting Gannon, but Grand View, calling it a "university no one has heard of." D'Souza, who graduated from Dartmouth College, added, "Pigeon jokes are not a way to win arguments, at least not in the Ivy League where I was educated."
Seizing on a teachable moment, Gannon tweeted that Grand View is a small private college in Des Moines, Iowa. And while people sometimes hear "private college" and think "elite" and "snooty," he said, "We are decidedly neither, and that is by design."
Gannon explained that Grand View was founded by Danish immigrants in the Folk School tradition, which emphasizes "access and an egalitarian ethos, that education should be both available and useful to all." This was "a reaction against the elitism of the classical/rhetorical model of European elite education in the early 1800s," he added.
What all that means, Gannon continued, is that Grand View "serves students, many of whom come from populations or places that have not historically been well served by higher education." The university is a liberal arts college with many pre-professional programs, and a liberal education should be accessible to all students, in all majors, he said, noting his institution is relatively affordable.
"And here's the thing: there are a lot of folks at schools a lot like mine doing this same kind of work. The universities 'Nobody's heard of' literally make this country go. We're out here doing work, y'all. We support entire communities. We make our part of the world better."
And Gannon's mike drop?
Gannon's Twitter lecture has been retweeted hundreds of times. Thousands have liked it. Gannon told the Des Moines Register that friends, colleagues, Grand View alumni and professors at institutions similar to Grand View have reached out to thank him for his words.