You have /5 articles left.
Sign up for a free account or log in.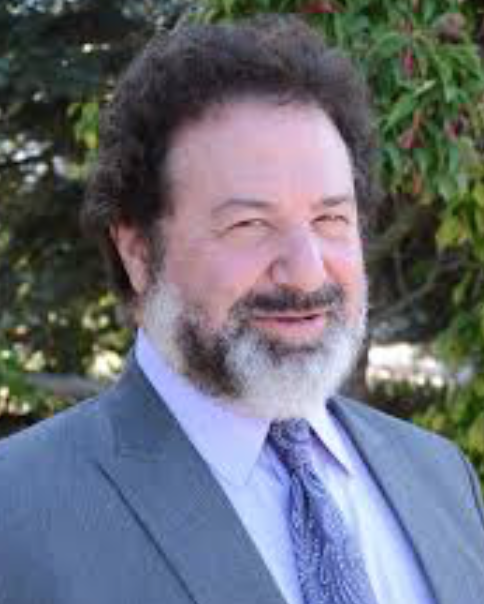 The University of Alaska at Anchorage banned archaeologist David Yesner from its property and events over what it determined were credible sexual misconduct claims -- and told students last week to alert the police if they saw him.
Yet just days later, Yesner was allowed to attend the annual meeting of Society for American Archaeology in Albuquerque, N.M. Anthropologists present, some of whom have identified themselves as Yesner's targets, filed complaints with meeting organizers and sought to have him kicked out.
Yesner was apparently allowed to stay, however -- even as a science journalist who confronted him was allegedly ejected from the meeting.
Some 800 academics have since signed an open letter to the society, saying that it "protected an individual who had claims of sexual harassment against them substantiated, who had already been banned by other institutions," and in the process "aggrieved survivors of sexual harassment both in attendance and those following the escalating events on social media."
The society's "inaction" in light of a "serious danger" at the meeting "indeed had a 'chilling effect on learning and workplace experiences' at the conference," the letter continues, quoting the society's Statement on Sexual Harassment and Violence. Consistent with what attendees have shared on social media, the letter says that "survivors and allies had to adopt a buddy system to try and keep themselves safe, while missing out on many panels they had paid to attend."
Signatories demanded an apology from the society and an update to its harassment policy, along with training for all staff on relevant, proactive procedures. The letter also requests that Yesner be banned from all subsequent events, plus conference refunds for those impacted by his presence this year.
Yesner, who could not immediately be reached for comment, retired from Alaska in 2017 but was recently denied emeritus status over a flood of student allegations of misconduct spanning his long career on campus. Yesner has not commented publicly on the allegations, and he declined to participate in the university's investigation into his conduct.
That investigation, first obtained by KTVA, found that Yesner created a hostile environment for the students and violated numerous university policies against sexual misconduct, including assault. The nine complainants' reports ranged from inappropriate comments and touching, to taking pictures of students' breasts at work sites, to -- in one case -- rubbing his genitals against a student in a public shower. The reports were deemed credible.
Last week, Alaska emailed students to say that Yesner was "banned and trespassed from all property owned, controlled or used by the [university], including but not limited to UAA campuses." The email asked students to alert authorities if "you see him or become aware of his presence in any such location."
The society did not immediately respond to a request for comment about Yesner. In a series of tweets, it explained that existing policies had led to some registrations being revoked. New complaints -- presumably about Yesner -- were being dealt with according to its antiharassment policy, it said Friday. Citing confidentiality, it declined to elaborate on any particular case.
Michael Balter, a science journalist who was at the conference in part to speak on a panel about Me Too, said that he was kicked out for confronting Yesner and asking him to leave.
Balter shared on his blog what he said was an email from Oona Schmid, association director, revoking his registration.
"As much as I recognize that you are trying to share your concerns, your calls are not appropriate," reads the email. "Given the nature of this outreach, SAA must withdraw your 2019 conference registration per our Standard of Conduct Policy. I will arrange for you to receive a refund as soon as possible. Please refrain from attending the rest of the conference including your participation in Saturday's session."
Balter told The Scientist that journalists "shouldn't necessarily be kicking the subjects of their reporting out of meetings, but quite frankly nobody else was protecting these students" and he "considered this an emergency."
Some meeting attendees have said that Yesner did not preregister. That would perhaps explain why the association did not block him from attending ahead of time. But numerous commenters have stressed the importance of preparing, in advance, for multiple contingencies in keeping conference attendees safe.
Kristina Killgrove, teaching assistant professor in anthropology at the University of North Carolina at Chapel Hill, publicly stepped down from her role as chair of the society's media relations committee over the incident. In her resignation letter, Killgrove said that Yesner "was a known threat with sanctions in place from his former employer." And while the society "could not have known that he would register on-site, the response from SAA staff and other leadership when the issue was first raised both in person and on Twitter on Thursday, by [Balter] has been nothing short of appalling."
As a result of the society's "inaction in revoking Yesner's registration, three survivors left the SAA conference early and were also forced to out themselves on social media to counter the SAA's disingenuous and dangerous statement that the SAA has a Code of Conduct 'designed to make the meeting a safe space for all attendees,'" Killgrove said.