You have /5 articles left.
Sign up for a free account or log in.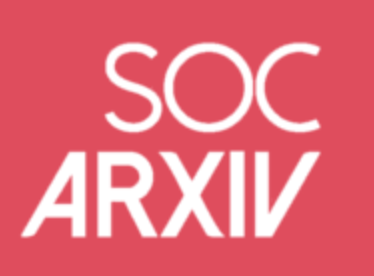 Most academics have lots of rejection stories. Far fewer have rejection stories like Alison Gerber's.
The U.S.-trained postdoctoral researcher in sociology at Lund University in Sweden recently got a terse email from the editor of an unnamed journal saying she couldn't publish her paper because Gerber had already shared it in the preprint repository SocArXiv.
"One of the reviewers who agreed to evaluate your paper for the journal had the presence of mind to plug the title into a search engine," the email reads. "He asked if he should review the paper for us given that it is already published (without the benefit of peer review). Of course not."
The email's haughty tone in itself is stunning, if not unusual. But Gerber was struck by the idea that sharing her preprint with other social scientists made her ineligible to formally publish it elsewhere. After all, many sociologists and academics in dozens of other fields are pushing for increased sharing of manuscripts and data in preprint archives in the name of transparency and better science. The idea behind unrefereed preprints is to get research in the public domain faster than the traditional peer-review process allows, to get feedback from colleagues that might make eventually published papers better, and to find potential collaborators.
Luckily, Gerber didn't take the editor's word for it and asked a librarian to help her investigate. The trusty librarian (also unnamed) soon reported back to Gerber what she'd expected all along: that the journal had no policy against publishing papers that had been submitted elsewhere as preprints. In fact, the journal had a policy encouraging preprint sharing.
Gerber declined requests for an interview and that she name the journal. She did say that the journal's editorial team worked mostly in the U.S., United Kingdom and Canada. Beyond that, she referred questions to her Twitter thread about her misadventure. According to her account, Gerber sent a polite follow-up to the journal editor, who soon admitted the error and said the paper would be considered for publication after all.
Interest in Gerber's mini-saga was high -- probably for a number of reasons. A supposedly "blind" reviewer had searched for her paper title, which could have easily given away her name, gender and academic credentials even if she'd just shared it at a conference and not on SocArXiv. Both the reviewer and the editor did not know their journal's own policy on preprints. And the exchange revealed either a misunderstanding of or antipathy for preprint repositories on the part of at least one journal.
What is the purpose of a preprint repository such as a SocArXiv and how does it differ from that of a traditional publication? Can, and should, the two systems really coexist? Philip Cohen, professor of sociology at the University of Maryland at College Park and a member of SocArXiv's steering committee, said that he and his collaborators designed the platform "not to replace journals but to supplement them."
The point of preprint repositories "is to get work out faster and for free, and then still use the peer-review system for validating what's good and/or important," Cohen added via email. "Almost everyone in the journal disciplines, as opposed to humanities, is still publishing in journals, even if they are also posting papers on systems like SocArXiv. Journals are how we get formal recognition and get tenure."
Preprint archives typically have some standards for publication, but they are nowhere near as stringent as most peer-reviewed journals, which publish on regular schedules and are space-limited. SocArXiv papers, for instance, are moderated before they appear online -- a process that takes up to two days, not months. SocArXiv's policy says that papers must be scholarly, relevant to the social sciences, "plausibly categorized" and correctly attributed, and in moderated languages.
Even if the journal Gerber submitted to doesn't have a problem with preprints, do other publications have policies against them? Jessie Daniels, a professor of sociology at Hunter College and the Graduate Center of the City University of New York who has written several books on digital sociologies, said that the vast majority of academic journals have no issue with preprints.
Situations like Gerber's aren't common because blind reviewers aren't typically googling paper titles, she added. But academics as a group remain "woefully ignorant about open access, scholarly communication and the way the landscape of knowledge production is changing in the digital era."