You have /5 articles left.
Sign up for a free account or log in.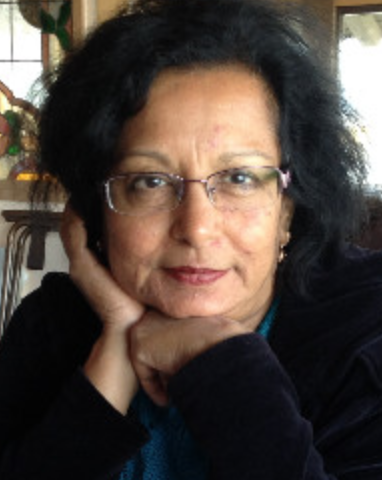 A California appeals court last week upheld a jury's earlier verdict that San Francisco State University retaliated against a professor in denying her tenure after she complained about the climate for minority women.
The First District Court of Appeal ruled, 3 to 0, that the university owes Rashmi Gupta, professor of social work at San Francisco State, $378,000 in damages and $587,000 for attorneys' fees and court costs.
The case is significant because professors don't often sue over tenure denials, even when they think they've been wronged. And even when they do sue, courts typically defer to colleges because tenure cases tend to be so complex. But Gupta's evidence of retaliation by one administrator in particular, supported by witness testimony, is compelling. The case also turns -- to a surprising degree, given that so many experts say they shouldn't be used in high-stakes personnel decisions -- on student evaluations of teaching.
Teaching Troubles -- at First
According to court records, Gupta, who is from India, was hired on to San Francisco State's tenure track in 2006. She received lower-than-average student evaluations of teaching effectiveness during her first three semesters. A second-year departmental review reads, "Dr. Gupta's lower [evaluation] scores may be attributed, in part, to the standards and expectations she sets for students. She gives students substantial assignments and demands results … One must commend her for holding firmly to the principles and standards she establishes for all courses, even if students complain about the rigors she presents."
The same review praises Gupta for being "a valued contributing member of the social work faculty," who is "actively engaged in research, scholarship, and publication." It is also describes her as jumping in to service, despite her newness on campus.
In her third year, according to court records, Gupta adjusted her teaching style and received positive reviews from her three faculty peer evaluators. Her student ratings also began to improve.
In late 2009, Gupta and several other women of color in the School of Social Work wrote a letter to Sue Roster, the provost, to request a meeting about what they called abuses of "power and authority, excessive micromanagement, bullying and the creation of a hostile work environment."
At the eventual meeting, Gupta and her colleagues told several administrators -- including Don Taylor, then the dean of the College of Health and Social Sciences -- that they were most concerned about the director of the School of Social Work at the time, Rita Takahashi. The professors also expressed general concerns about the climate for people of color on campus.
The university says it is considering its legal options going forward. Taylor, who is now an emeritus faculty member, did not respond to a request for comment.
Gupta says she was instructed to work out her various concerns with Takahashi and request another meeting with Taylor if her efforts were unsuccessful.
Retaliation Begins
Just weeks later, in early 2010, Gupta received a fourth-year review that was critical not just of her teaching -- which had been improving, based on her third-year review -- but also, for the first time, of her research and service. Gupta says the review cited alleged problems with her syllabi, which were later proven inaccurate. And the review also mentioned in passing her student ratings, which were by then above the department average.
Soon, Gupta sent emails to a colleague complaining that her workplace was hostile to women of color and that both Taylor and Takahashi were responsible for the environment.
At another meeting a short time later, between Taylor and the School of Social Work faculty, Taylor publicly called Gupta out. "I know about [the emails]" and "I'm going to get even with you," he allegedly said. One professor who was at the meeting also testified that Taylor was "red in the face" and pointing at Gupta as he chided her. There are "consequences" to "those sort of conversations," Taylor also allegedly said.
The next year, Gupta's fifth on campus, she applied for tenure early. She was endorsed by her department's tenure committee, the campuswide committee and the interim director of the School of Social Work. But Taylor recommended against Gupta's early tenure, arguing that she had not demonstrated "sustained progress" in teaching, research and service, court records show.
Gupta filed a complaint with the Equal Employment Opportunity Commission identifying Taylor by name and filed a federal lawsuit alleging that the university denied her early tenure as a result of discrimination and retaliation.
She also filed an internal grievance. The matter went to arbitration, with the arbitrator recommending that Gupta go up again for tenure the next year. Gupta then voluntarily withdrew her lawsuit.
In her sixth year, Gupta's student ratings of teaching were good, with many praising her for her high standards, helpfulness and organization.
Her departmental tenure committee described her scholarship -- 12 peer-reviewed articles, co-written book chapters and 30 conference papers -- as "most impressive" and "reflective of a breadth of thinking, ability and talent." The campuswide tenure committee also supported her bid, as did the interim director of the social work school, Eileen Levy.
Levy testified at the trial that Taylor was unhappy with her for her support of Gupta, and that he'd said he "didn't like [her] attitude" and "really didn't want people in the School of Social Work who were going to make the school look bad." Levy also said that Taylor had previously accused her of "betraying" the university for pointing out that there were issues in the school regarding tenure and promotion of women of color.
Taylor again recommended against Gupta's tenure, comparing her student ratings to the college average -- not the departmental average, as usual. Gupta grieved the denial and submitted additional portfolio materials for review. But Taylor still recommended against tenure, and the provost and president sided with him. Gupta was terminated in 2014.
Building Her Case
The year after Gupta was denied tenure, according to court records, another unnamed professor of social work was tenured -- despite having lower student ratings and significantly fewer publications than Gupta.
In 2015, Gupta received a right-to-sue letter from the California Department of Fair Employment and Housing. The case went to trial, in 2017, with the jury siding against Gupta on a discrimination claim but siding with her on her retaliation claim. It awarded her $378,461 in damages, reflecting $15,600 in future noneconomic damages and $362,861 in past and future economic damages.
Gupta soon filed a motion for reinstatement and promotion to full professor. The university opposed the motion on various grounds, including the lack of an available position. The trial court denied reinstatement at the time but required San Francisco State to periodically report on available faculty jobs.
Gupta was eventually reinstated, but only after she pushed the university for further penalties when it said it had no jobs available, according to the San Francisco Chronicle. Of last week's decision, Gupta's lawyer, Aaron Gorfein, said, "We're happy she was restored to her teaching position as an internationally respected scholar in the field of social work."
In her opinion for the three-judge panel, Associate Justice Ioana Petrou cited comparator professor evidence. For example, she said Gupta showed that Taylor had compared her student rating scores to the collegewide average, but used the departmental average when evaluating the unnamed professor of social work who was tenured later.
Taylor also took into account the difficulty level of the unnamed professors' courses, saying in his recommendation that three of the six classes in which students rated that professor well below the departmental mean were in "undergraduate and graduate research methods classes which are often considered to be difficult classes to teach because of preconceived fears students have about research." Taylor did not do the same for Gupta.
Similarly, with regard to research, Taylor made accommodations for the unnamed professor that he did not make for Gupta. That professor received an extra year to publish two papers to supplement her research, for example, and Taylor even called the editors of the journals to which the professor submitted her articles press them on making an acceptance decision. Even after the extra year, the unnamed professor did not meet the departmental tenure requirement of six peer-reviewed papers. But she was still granted tenure.
In its appeal of the verdict, the university argued that Gupta should have been required to establish that her credentials were "clearly superior" to the other professor before comparator evidence was allowed.
Petrou said that it is, however, legally "well settled that for comparator evidence to be probative, and therefore admissible at trial, all that is required is for the comparator, who was treated more favorably, to be 'similarly situated' to the plaintiff 'in all relevant respects.'"
San Francisco State maintains that the case "concerns an important question of law regarding whether in an education setting the standard that applies to the use of comparator evidence in discrimination claims should also apply to the use of such evidence in retaliation claims." Logically, it said in a statement, "we believe that it should and that the judgment obtained without that standard should have been reversed."
The university added that it's disappointed with the recent decision but also said it already reinstated Gupta, "at her request, once a position became available."