You have /5 articles left.
Sign up for a free account or log in.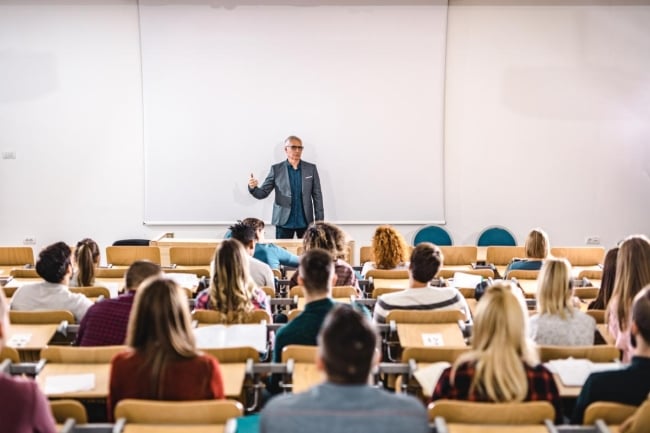 Istockphoto.com/skynesher
Participation in dual enrollment programs has grown steadily since the early 2000s, with more high school students getting a head start on college -- and not just wealthy ones. But while dual enrollment has broad support from students and policy makers, it can place a financial strain on colleges.
"The research shows that students who participate in dual enrollment programs are more likely to graduate and go on to postsecondary education," said Amy Williams, executive director of the National Alliance of Concurrent Enrollment Partnerships (NACEP).
The flip side is the financial burden often placed on already underresourced community colleges. Juston Pate, president and CEO of Elizabethtown Community and Technical College in Kentucky, said the extra pressure of student services and additional outreach costs are difficult, though "worth it."
Kentucky requires colleges to keep tuition pricing for dual credit courses at one-third of the regular rate. So, while Elizabethtown has hired three full-time staff members to exclusively manage dual credit courses, and students in the program can use the college's resources, the college itself gets a smaller return.
While that saves families money, it creates "challenges and frustrations" for colleges, Pate said. The college is asking the state to increase the dual credit tuition rate, especially because neighboring states charge more.
At Cisco College in Texas, dual enrollment makes up 37 percent of the total student enrollment, according to Tianay Bralley, director of dual credit programs at the two-year college.
Cisco's tuition rate for dual credit students is $68 per credit hour, compared to $158 for other students. The discounted rate has been the same for the last five years and is sustainable, Bralley said.
"We have some competitors in the area that offer tuition-free [dual credit]," she said. "We aren't free, but we try to be as competitive as we can be."
However, as dual enrollment grows at the college, Bralley said Cisco will have to gradually add faculty members to accommodate needs while keeping finances stable.
"Most faculty are carrying overloads," she said. "We are kind of, as you would say, busting at the seams."
Another concern is that dual enrollment is reducing freshmen enrollment at community colleges. Williams said she's heard about the issue "on an anecdotal basis," but there's not much formal research on it.
However, while there's an assumption that students who take dual credit would have enrolled later anyway, both Williams and Bralley said the programs also attract students who otherwise wouldn't have thought about college at all.
"Then you're really talking about broadening who's exploring postsecondary education," Williams said.
At Cisco, the program helps capture students who don't want to stay local, as well, Bralley said.
"A lot of [students] are so anxious to get away from home, if they weren't doing dual credit, I don't know that they would come to us," she said.
Both Pate and Bralley said it's hard to determine how dual enrollment affects incoming classes. Just under 15 percent of total enrollment at Elizabethtown comes from dual credit students, but Pate would have to make assumptions to determine how many of those students would have come to the college without dual enrollment opportunities.
"I think this is just the changing landscape of higher education," he said.
However, as community colleges are generally seeing enrollments decline, dual credit programs could help balance that out, according to Martha Parham, senior vice president of public relations at the American Association of Community Colleges.
"We look at it as, be a little more cautious in using dual enrollment [in the total] enrollment in your college, because what if that goes away?" she said.