You have /5 articles left.
Sign up for a free account or log in.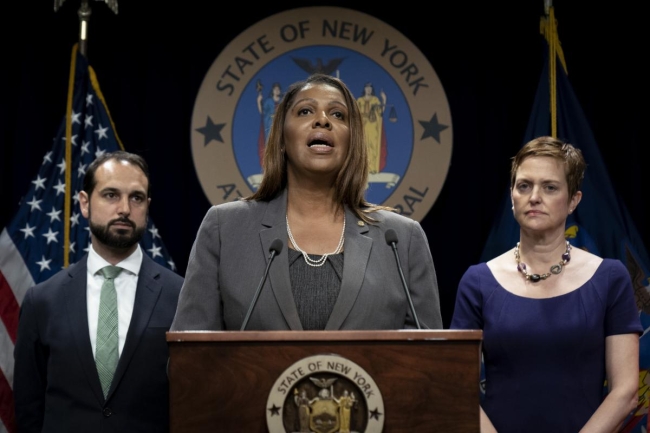 During a U.S. House of Representatives subcommittee hearing on the Public Service Loan Forgiveness program last month, Democrats held a seat open for the top executive from a loan servicer responsible for managing the program.
The servicer, the Pennsylvania Higher Education Assistance Agency, has been under fire for its alleged mismanagement of the program. And the absence of PHEAA's president and CEO, who noted in a letter to the committee that the company was bound by federal laws and regulations, didn't do anything to mollify concerns of lawmakers on the committee. The scrutiny of PHEAA is emblematic of the place servicers have come to occupy in the debate over the federal student loan program.
In recent years, many consumer advocates and elected officials at both the federal and state level have identified loan servicers, which contract with the federal government to collect borrower payments, as among the worst actors in higher ed. Attorneys general and the Consumer Financial Protection Bureau have filed lawsuits against servicers over alleged misconduct they say cost borrowers debt relief and other benefits. State lawmakers this year enacted new laws adding oversight of the companies. And members of Congress have sought answers from PHEAA over the high rejection rate of the Public Service Loan Forgiveness program.
But a report published Wednesday says much of the anger over student loans is mistakenly assigned to loan servicers. While there are real customer service failures at servicers, much of borrowers' frustration stems from the design of the federal loan program, argues the report, from the American Enterprise Institute.
The report examined a random sample of the more than 12,000 complaints filed with the Consumer Financial Protection Bureau against student loan servicers. More than half of those complaints cited an issue outside of servicers' control, the report found -- issues like how payments are applied to interest before the loan balance. Only 44 percent of the complaints sampled in the report's analysis referenced an issue under the servicer's control.
"What we're doing here is making the case using the evidence that you can't blame all of this on servicers," said Jason Delisle, a resident fellow at AEI and a co-author of the report, along with AEI research analyst Lexi West.
The report is not making the case that servicers don't make real mistakes or create headaches for borrowers, Delisle said. It documents several instances of complaints citing legitimate servicer failures, like not informing a borrower of all of their payment options or failing to properly count loan payments. But many consumer complaints are driven by policy choices made by Congress or the federal government, he said.
"If it's both, Congress can fix one part of the problem by changing the terms of the loan system," Delisle said. "We're trying to get at how often is it one or the other."
The report also shows that the CFPB complaint system is an imperfect tool to assess the scope of servicing failures, Delisle said. The database automatically counts any issue involving a student loan as a complaint against the borrower's servicer, he said, so the aggregate number of complaints for individual loan companies appears artificially high.
Calls for Improving the Federal Loan System
Colleen Campbell, director for postsecondary education at the Center for American Progress, said the number of complaints citing issues with federal policy show the loan system is so complex even well-informed borrowers don't understand it.
"Some borrowers are really savvy and have learned the details of the system and are still unable to navigate it," she said. "And that's a problem."
No program has better exemplified the complexity of the loan system than Public Service Loan Forgiveness, which requires borrowers to make 120 qualifying monthly payments in an income-driven repayment program. Those borrowers must also periodically recertify with the Education Department. Many hoping to qualify for loan forgiveness have found late in the process that federally guaranteed loans must be converted into direct loans before they can qualify. Student loans had been issued by banks with backing from the federal government, but then Congress opted to phase out those federally guaranteed loans in favor of direct lending in 2010.
Simply enrolling in income-driven repayment can be challenging as well for borrowers faced with choosing between an array of options and then proving their annual income each year.
Prominent critics of loan servicers said that policing those companies should be a priority in spite of the report's findings. The Student Borrowers Protection Center, which has helped push for new state-level enforcement actions targeting loan servicers, said misconduct by those companies has had real consequences for borrowers.
"Issues raised in the over 60,000 borrower complaints have led to law enforcement taking action from coast to coast," said Moira Vahey, a spokeswoman for the group. "Illegal servicing practices have hurt every type of borrower with every type of loan at every stage of repayment."
Campbell said it's important for the federal government to address bad actors. But focusing on servicer misconduct can also distract from larger problems with the requirements put in place by Congress.
"It's important to understand the larger context in which these complaints are made," she said.
Scott Buchanan, executive director of the Student Loan Servicing Alliance, the trade group for loan servicers, said those companies are often stuck explaining to borrowers options that are set by the federal government.
"All of those things the servicer doesn't have any control over," he said. "We can explain it, we can walk you through it, we can explain the options you do have. But either the department or Congress has to resolve many of these issues."
While Congress is debating an overhaul of the student loan system, servicers have offered recommendations for steps that could improve it, Buchanan said. His group has urged lawmakers to streamline the process to verify borrowers' income for income-driven repayment plans. SLSA has also urged the federal government to create a common servicing manual to standardize how servicers contact borrowers.