You have /5 articles left.
Sign up for a free account or log in.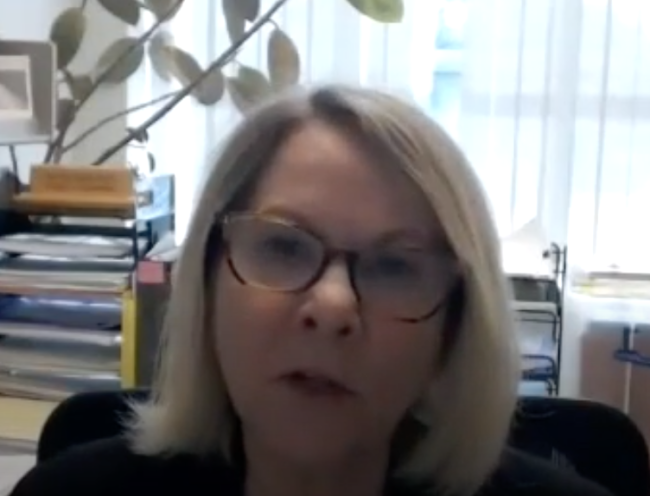 On the heels of a major gender pay gap settlement at nearby Princeton University, five female professors at Rutgers University filed a pay equity lawsuit against their institution.
The plaintiffs, including two women of color, say their pay gaps came to light only because of a salary adjustment clause negotiated into their most recent union contract, in 2019.
The university has refused to move forward with closing those gaps despite the newly outlined processes for doing so, the women say, making legal action necessary.
Rutgers said in a statement that during COVID-19, "our immediate focus is and will continue to be the health and safety of every member of our community. Nevertheless, we are committed to resolving outstanding claims as quickly and responsibly as possible."
Nancy Wolff, Distinguished Professor in the Edward J. Bloustein School of Planning and Public Policy at Rutgers's New Brunswick campus, for instance, says her salary is 23 to 38 percent lower than those of her distinguished professor counterparts at the school with similar responsibilities, and roughly the same as many male Bloustein professors who are not distinguished professors.
This has been the case for at least the last 15 years, based on available data, she says, and previous attempts at asking Rutgers to bridge the gap resulted in only modest success.
In one case, Rutgers pays a male professor who does "substantially similar work" to Wolff $40,352 more per year, according to the lawsuit. Another male peer with similar duties is paid $65,405 more.
Wolff, former director of the Center for Behavioral Health and Criminal Justice Research at Rutgers, was awarded $14 million in grant funding during her time there, and she currently directs the Bloustein Center for Survey Research, which is the most funded center in the Bloustein School, according to the lawsuit. She's also published two books and more than 100 peer-reviewed articles and has edited several major publications.
Under the new equity program, Wolff submitted a formal request for an increase in salary in September 2019, before COVID-19. The request was endorsed by her dean but Rutgers has not granted the pay adjustment, the lawsuit says.
"Because am a senior, tenured, accomplished and principled faculty member, I have a duty to stand up and speak up when I see wrongdoing," Wolff said last week at a virtual news conference about the lawsuit. "I am a party to this lawsuit because there is wrongdoing here."
Wolff's co-plaintiff Judith Storch, distinguished professor of nutritional sciences at New Brunswick, at the conference described herself as "stunned" at the inequity that the pay equity program revealed. Rutgers pays her $40,669 less each year than one similarly situated male professor, for example, and $34,390 less than another, according to the lawsuit.
"Floored, astounded," might be better descriptors for Storch's reaction to "how much less I was being paid than the average of my largely male counterparts, namely distinguished professors in the biomedical sciences," she continued. "And then I looked further and saw that in virtually every category, for every rank in every department or program, women were being paid less than men."
According to the Rutgers faculty union contract, the university may, "at its discretion, increase the salary of a member or members" in response to unusual professional achievements, outside job offers, market conditions in a particular field and -- most relevant to the lawsuit -- equity.
Equity adjustments may be based on external market salary benchmarks and the faculty member's individual benchmarking information, including teaching, service and research achievements, "compared to relevant peers and with the recognition that Rutgers prohibits discrimination based on any legally protected classifications, including, but not limited to, gender and race."
Relevant peers includes those at all of Rutgers's campuses. Under the new policy, professors seeking salary adjustments make a formal request, with documentation, to their deans and compensation services personnel.
Campus chancellors weigh in on how much of an adjustment to give, if any.
The Rutgers lawsuit, filed in New Jersey Superior Court, says that the faculty union "has vigorously sought to enforce" the newly negotiated procedure. But the university "has failed to process pay equity adjustment applications in accordance" with the contract.
The Rutgers faculty union is affiliated with the American Association of University Professors and the American Federation of Teachers.
The lawsuit notes that, in addition to the contract, Rutgers is governed by New Jersey's 2018 Diane B. Allen Equal Pay Act. The NJEPA, as it's called, prohibits an employer from paying "any of its employees who is a member of a protected class at a rate of compensation, including benefits, which is less than the rate paid by the employer to employees who are not members of the protected class for substantially similar work, when viewed as a composite of skill, effort and responsibility."
Co-plaintiff Deepa Kumar, professor of journalism and media studies, said at the new conference that "real equity is possible only if the institution as a whole is committed to it." Every faculty member "deserves to be valued for the sum total of their contributions -- research, teaching and service -- and to be paid equally for substantially equal work," she continued. "Nothing less than that will do."
The final two plaintiffs are Haydee Herrera-Guzman, associate professor of math at Rutgers's Camden campus, and Lisa Zeidner, professor of English and communication at Camden.
The university said in a statement that it "wouldn't be appropriate to discuss any specifics of the litigation nor to divulge details regarding personnel matters."
Equity, however, is a "top priority" for Rutgers's new president, Jonathan Holloway, who took on that role in July, it said. "We are committed to pay equity and expect recommendations for many of the pending claims in the coming weeks."
Rutgers also said that creating a "new and complex faculty pay equity program that accounts for the variety of disciplines, individual schools and titles at a university is challenging even in the best of times." These difficulties were "magnified after having to divert our personnel resources to responding to the immediate issues presented by the COVID crisis, including preserving jobs and benefits after the shutdown was ordered and telecommuting for employees, as well as a variety of health and safety concerns for everyone who works at Rutgers."
The Rutgers faculty union says that Rutgers hired the legal firm Jackson Lewis to advise on the new equity program, and that the university's strategy appears to be that of "endlessly delaying action until workers become exhausted."
In the recent Princeton case, the university said it will pay nearly $1 million to 106 female full professors, past and present, following a federal investigation into pay equity there. At least $250,000 more will be reserved for efforts to close additional gender-based pay gaps.
Princeton admitted no wrongdoing as part of a conciliation agreement, saying it sought to avoid "lengthy and costly litigation." It said both it and the government share an interest in equity.
Rutgers's faculty union says that efforts to achieve faculty pay equity in 2020 recall those of late U.S. Supreme Court justice Ruth Bader Ginsburg, who taught law at Rutgers from 1963 to 1972. Ginsburg famously said that her dean at Rutgers told her at the time of her hire that she could be expected to be paid less than a man with equivalent experience because "you have a husband who has a good-paying job."
In response, Ginsburg and some of her female colleagues launched an equal pay lawsuit.
"And after some years, the suit was settled in 1969," Ginsburg recalled in a talk last year. "The lowest increase that any woman got was $6,000, which in those days was a lot more than it is today."