You have /5 articles left.
Sign up for a free account or log in.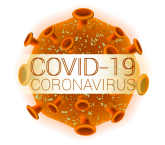 Officials in Washtenaw County, Mich., on Tuesday imposed a stay-at-home order on one of the country's largest universities, the University of Michigan's main campus in Ann Arbor, because the institution's students account for 61 percent of COVID-19 cases in the county.
The Washtenaw County Health Department said the surge in cases at Michigan is "overwhelming the ability" of county and university health officials to "adequately address the COVID-19 pandemic and other critical public health mandates" in the area.
As a result, the county -- with support from university administrators, officials of both said -- ordered undergraduate students enrolled at the Ann Arbor campus to remain in their current residence, except when attending required in-person classes, picking up food or attending medical appointments, voting, or working if their employer permits. University officials said they were shifting undergraduate courses to remote instructional delivery unless they are "substantially enhanced by in-person instruction due to the nature of the instruction or space or equipment needs."
The county health order said that students who live on the Michigan campus can return to their permanent homes if they follow the university's testing and checkout procedures, and it urged off-campus students who wished to return home to take a COVID-19 test before they leave and remain in place upon return home.
Michigan's athletes will be able to continue practicing and playing, as the Big Ten's football season kicks off this weekend (see item below).
-- Scott Jaschik and Doug Lederman
---
With the Big Ten Conference set to begin its delayed football season this weekend, mayors of most of the cities and towns that are home to Big Ten universities signed a letter this week seeking additional safety measures to protect against the spread of COVID-19 in their communities.
The mayors said that while they were "all excited for football games to begin," they also recognized that football games "generate a lot of activity, social gatherings and the consumption of alcohol," activities also "associated with an increased spread" of the virus.
As a result, they asked the conference to take the following steps to help control COVID's spread: make decisions on whether to play based on the positivity rate of the surrounding community, not just the competing teams; work with local officials to set a positivity rate that would make it unsafe to play; release game schedules as early as possible for planning purposes; and avoid evening games as much as possible.
The mayors choosing not to sign the letter were those in Champaign and Urbana, Ill.; Lincoln, Neb.; and New Brunswick, N.J.
Even students at some universities seem nervous about the mix of sports and COVID-19.
A survey of several thousand students conducted by several schools and colleges at the University of Maryland at College Park (another Big Ten university) found that they overwhelmingly favored limiting attendance, requiring masks and demanding temperature checks of fans at games.
Almost two-thirds said they would not attend a Maryland sporting event before getting a vaccine -- and four in 10 of them said they wouldn't attend a game even after getting a vaccine.
-- Doug Lederman
---
The coronavirus has been difficult for the State University of New York at Cortland to shake.
The college in upstate New York on Tuesday extended by two weeks a suspension of in-person learning it originally announced on Oct. 5.
The new statement from SUNY system chancellor Jim Malatras and Cortland president Eric J. Bitterbaum said that the college's current 166 positive cases kept it well above the 100-student (or 5 percent of a student body) threshold that Governor Andrew Cuomo said would trigger virtual learning at all colleges in the state.
Most facilities remain open and students are required to remain on the campus. In addition, SUNY officials said they were reviewing other Cortland students for possible suspension for "their involvement in parties, gatherings, and other reckless behavior that is contributing to the virus spread on campus."
-- Doug Lederman
---
(Note: The section of the article below has been revised from an earlier version based on new information provided by the University of Dallas.)
Many study abroad programs have been canceled since last spring, when the novel coronavirus first hit. A situation at the University of Dallas's program in Rome may be a cautionary tale as to why.
Dallas officials released a letter Wednesday saying that a "significant outbreak" it announced on the university's campus in Italy, while still severe, wasn't as bad as earlier reported. Instead of 52 of 78 students being positive for COVID-19, 26 of the 78 students and three of 10 staff members have come down with COVID.
According to a timeline laid out in the letter, the program tested all students for the virus when they arrived in mid-September and then had them isolate for 14 days as required by Italian law.
Students were then allowed to leave campus to shop and travel alongside classes that took place in various cathedrals in the city. The students then traveled together to locations in Italy before returning to Rome on a boat the second week of October, when one student complained of a loss of taste and smell.
Since then, mass testing showed overwhelming spread of the virus among students on the campus.
"It is with deep sadness and disappointment that I report this news to you," wrote Peter Hatlie, dean and director of the Rome program and a professor of classics, on Monday. "Rest assured that we will do everything in our power -- in cooperation with local health officials -- to contain any further spread of COVID-19 on campus, to monitor the health of and find medical support as necessary for infected individuals, and to emerge from this crisis as soon as possible."
On Wednesday he added: "While we are pleased that the number of positive tests is not as widespread as we originally were led to believe, it is nonetheless a reminder that we must all remain vigilant about our health and safety protocols, both here in Irving and in Rome, as we head into the end of the semester."