You have /5 articles left.
Sign up for a free account or log in.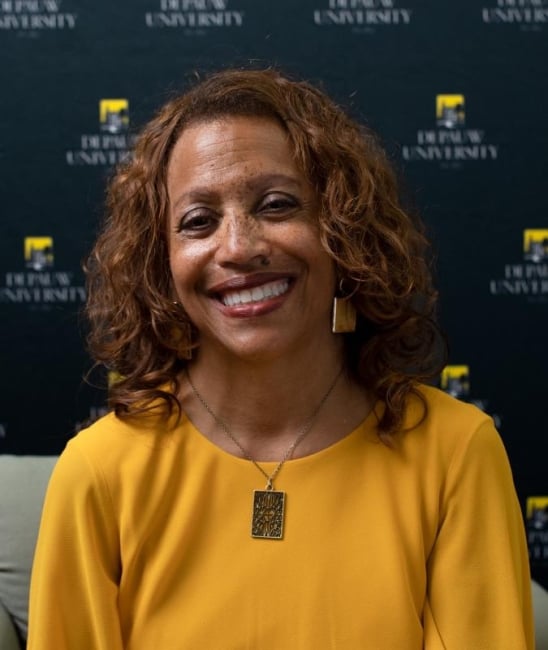 Before Lori White, the new president of DePauw University, had even assumed her position in July, she began reaching out to the heads of other liberal arts colleges with a proposal to collaborate on antiracism initiatives.
White is the first Black person and first woman to lead DePauw, a private institution in Indiana, and despite immediate challenges such as the coronavirus pandemic and economic recession, she said she knew one of her first priorities as president was to also make meaningful strides toward racial diversity and inclusion. But White didn't want to create yet another working group, task force or committee to address racial issues, which she said the university had done already and found it "hadn't moved the needle."
"This is my 40th year in higher education," she said. "I didn't imagine that 40 years later we would still be having these same conversations … There had to be other ways to think about this, and it can't be one institution thinking internally."
As a new president, White also noticed that among the various organizations and consortiums of college presidents there wasn't one solely dedicated to promoting antiracism. She wanted to change that reality, and a few months after becoming president of DePauw, she formed such a group for liberal arts colleges. White connected with her longtime friend and colleague Shaun Harper, the executive director of the University of Southern California Race and Equity Center, and four other liberal arts college presidents to form an alliance to collaborate on antiracism work, campus climate research and virtual programming for administrators, faculty and staff members on how to better serve students of color and address systemic racism.
The newly formed Liberal Arts Colleges Racial Equity Leadership Alliance, or LACRELA, was inspired by the USC center's racial equity leadership alliance for California community colleges, which was launched by Harper in June and now has 68 member institutions. Harper said LACRELA, the formation of which was announced Wednesday and includes an inaugural group of 53 liberal arts college members, will aim to address the unique racial challenges and circumstances the colleges are facing, such as the "cultural mismatch" between their very socially liberal campuses and the surrounding communities where the colleges are located, which are sometimes more conservative. The alliance is representative of liberal arts colleges in every region in the continental United States, Harper said.
The main benefit for member institutions will be the access college faculty and staff members will have to a range of campus surveys, resources and monthly virtual learning sessions about antiracism, diversity and equity provided by the USC center.
Suzanne Rivera, the first Latina and first woman to lead Macalester College in St. Paul, which is one of the alliance members, said liberal arts colleges especially have a responsibility to better address issues of race and equity on their campuses and in the U.S. in general, because of their shared mission to educate future leaders who will be problem solvers and "have an impact on the world." These colleges also tend to enroll more white and wealthy students that have different backgrounds and life experiences than students of color and those from other underrepresented groups, who frequently find themselves having to educate white students and others about racism and inclusivity, which is an added burden, Rivera said.
"We occupy a specific niche in the higher education sector," she said. "Selective private liberal arts colleges on one hand provide an opportunity to make important strides … On the other hand, small private liberal arts colleges tend to have student bodies that have more privilege and may not have as much of a firsthand understanding of the consequences of inequality in our society."
Harper said college presidents in the alliance will form a council and have quarterly meetings to discuss strategy and share advice with one another and will also be available when presidents are navigating racial crises on their campuses or addressing national racial incidents or controversies. The meetings will be an opportunity for white presidents of liberal arts colleges especially to engage with a "new, more diverse cadre" of leaders in the alliance, such as Rivera, White and Harry Elam Jr., the new president of Occidental College in Los Angeles.
"They're assuming leadership for a very long-mishandled, poorly led issue that affects so many colleges and universities, including liberal arts colleges," Harper said. "This is a group that has long lacked racial diversity, and it is so exciting to see that liberal arts college trustees are selecting more diverse presidents."
Elam said he's looking forward to working with fellow presidents to share best practices during times of uncertainty and crisis, when college leaders often feel alone in making tough decisions -- for example, if students are demanding institutional changes and engaging in protests over racial issues. Elam hopes the council meetings will be a "forum where people feel a sense of trust, ask questions and seek assistance," he said.
"The sense is that we'll be proactive, act proactively and together," Elam said. "These are not decisions that are approached alone … This will be a forum hopefully where people feel comfortable so a president of any color can name their concerns and feel they are heard and not judged, but understood because it's a shared network of people facing similar issues."
Colleges in the alliance will also be able to send any eight employees -- from the presidents themselves to campus facility staff members -- to monthly virtual seminars featuring experts on race and higher education from the USC center and elsewhere, Harper said. Recent sessions in the community college alliance have focused on topics such as fostering inclusive classrooms and addressing implicit bias, he said. While mostly faculty members attended the session on inclusive classrooms, Harper said admissions and athletics department staff members and even a campus plumber attended the session on implicit bias.
Most of the liberal arts colleges in the new alliance committed to a three-year membership at a cost of $18,000 per year, Harper said. The membership will also give the college's employees access to a portal with "hundreds" of materials on racial equity, such as case studies, research and conversation scripts, he said.
White said DePauw's investment in the alliance is backed by faculty and staff members who agree that antiracism efforts are critical and are looking forward to participating in professional development sessions. It's also a way to pool the liberal arts colleges' limited resources. While larger institutions might be able to hire a team of faculty members to research and tackle issues of race on campus, "most of us don't have the ability to do that, just financially or with the number of faculty on our campus," she said.
"What you spend your money on is a manifestation of your values," White said. "This is clearly a value for DePauw, and this is clearly a value for the other institutions that have stepped forward."
All of the alliance colleges will also participate in the center's National Assessment of Collegiate Campus Climates survey, which each year will ask students, faculty and staff members on each member campus for their input on the state of diversity and inclusion efforts and offer colleges recommendations to improve campus climate, Harper said. He is encouraging the colleges to commit to more than three years' membership so additional years of surveys can be completed and college leaders can assess the effectiveness of the alliance's sessions and collaboration.
"By the time those recommendations and other strategies are implemented, that three-year rotation gives us enough time to see if that actually made a difference," Harper said. "I will say that I am confident that they all understand that this isn't just a thing we're jumping into for 2021 and then we're jumping out. There's a lot of enthusiasm among these presidents."