You have /5 articles left.
Sign up for a free account or log in.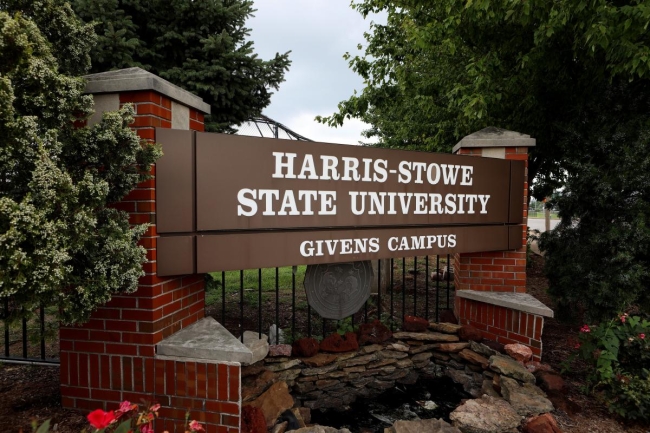 Raymond Boyd/Getty Images
Historically Black colleges and universities have faced underinvestment throughout their 184-year history, leading to limited new construction and facilities in need of repair and renovations -- sometimes with price tags of tens of millions of dollars. The bipartisan, bicameral HBCU Caucus in Congress hopes to help these institutions by passing the IGNITE HBCU Excellence Act, which would provide federal support for infrastructure projects on HBCU campuses.
The legislation, formally known as the Institutional Grants for New Infrastructure, Technology, and Education for HBCU Excellence Act, would establish a competitive grant program to fund upgrades to campus facilities at public and private HBCUs, new equipment for research, greater access to high-speed broadband, and preservation of historic buildings.
It was introduced last week with support from both Democrats and Republicans. Representative Alma Adams, a Democrat from North Carolina, and Representative French Hill, a Republican from Arkansas, took the lead on the bill in the House, while Senator Tim Scott, a Republican from South Carolina, and Senator Chris Coons, a Democrat from Delaware, introduced the bill in the Senate.
"Our HBCUs deserve a level of investment and engagement reflective of their multimillion-dollar impact on our nation's economy and their collective impact on the minds of millions of our nation's future leaders," Adams said. "It's past time for our HBCUs to stop receiving disparate treatment."
According to a report by the Government Accountability Office, HBCUs have an average of $46 million in deferred maintenance backlogs, or repairs that weren't performed when they should have been or were scheduled and delayed. But that number is much higher at some colleges -- North Carolina A&T State University in Greensboro, N.C., has a backlog of maintenance repair projects worth about $133 million, while North Carolina Central University in Durham, N.C., has over $200 million in deferred building maintenance.
"While the university receives support from the state of North Carolina, additional funding would support and address some of the campus's immediate facility renovation needs," said Akua Matherson, NCCU's chief financial officer and vice chancellor for administration and finance.
N.C. A&T has been chipping away at its backlog every year, but additional funding from the federal government would help the university tackle maintenance projects more quickly, said Andrew Perkins, assistant vice chancellor for facilities. He already has an idea of what he'd like to accomplish with grant funding: renovating HVAC controls, repairing and restoring roofs, replacing boilers in order to modernize the campus's heating system, and upgrading older buildings, some of which were built in the 1960s.
"I thought this bill was absolutely on point, because it will allow us to reduce the backlog that we have on our campus so it will not continue to grow around 3 to 5 percent per year," Perkins said. "I believe that infrastructure is the bedrock of any institution. You cannot afford to let things go if they're minor and become major."
Similarly, Norfolk State University in Norfolk, Va., could also use federal support for maintenance, according to Javaune Adams-Gaston, president of the university.
"Norfolk State University is proud to have state-of-the-art facilities on our campus that provide quality learning environments for our students, but we also have some facilities in need of renovation and repair to better continue our mission," Adams-Gaston said.
Other HBCUs aren't only thinking about their deferred maintenance backlog -- in addition to repairs for its 100-year-old main administration building, Harris-Stowe State University in St. Louis, has several new construction needs it would like to pursue with federal funding, said Terence Finley, vice president and chief financial officer of the institution.
That includes a building for science, technology, engineering and mathematics; a building for the business school; a new library; and a true student center, since its current student center is housed in one of the residential halls.
The campus currently has eight buildings, with most of them serving dual purposes. Most classes are held in the main administration building, which also houses the university's support offices. Harris-Stowe is also exploring additions to its performing arts building, which is the home of athletic facilities as well.
"Our students deserve and need to be in state-of-the-art facilities, and unfortunately we just don't have that today," Finley said. "This is truly transformational legislation, and I think a long time coming."
If the legislation is enacted, HBCUs will be able to apply for a grant through the Department of Education by describing which infrastructure projects they would want funded and how those projects will improve the campus community.
In awarding the grants, the Education Department would prioritize colleges with the greatest need to improve facilities and the most limited capacity to obtain funding for them, according to the bill text. The department would also focus on institutions that enroll the highest percentage of Pell Grant-eligible students, are public colleges or universities facing declining state support or lack access to high-speed broadband and would use the funding to improve internet access.
The bill doesn't suggest an amount of federal funding to be appropriated for the grant program -- that'll be up to the appropriations committees, said Adams. But for colleges that have historically been forced to do a lot with the little given to them, the amount of funding almost doesn't matter.
"Whatever you can get, you can deploy," Perkins said. "We'll make absolute maximum use of the funding to continue to modernize our campus way beyond what it is right now."
The hope is that the federal grant funding can set students up with even more opportunities to be successful at their HBCUs.
"I've been amazed at what our students been able to accomplish all these years with so little," Finley said. "Just imagine what we can do with some additional, well-deserved and needed support."