You have /5 articles left.
Sign up for a free account or log in.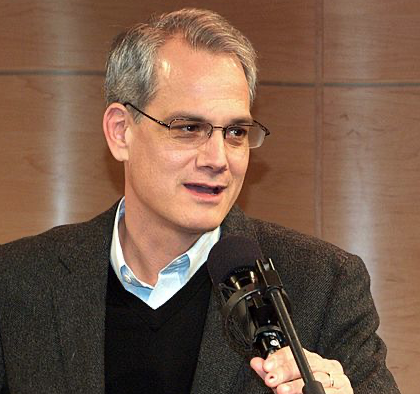 More sexual misconduct allegations against Philip Roth biographer Blake Bailey surfaced this month, this time regarding his former professorship at Old Dominion University.
Previously, Bailey was accused of rape and attempted rape, including by some of his former middle school students (all were adults by the time of the alleged crimes, which Bailey denies).
The new misconduct allegations, first published in The Virginian-Pilot, are serious. In one case, an Old Dominion professor accused Bailey of assaulting her in a hot tub at a creative writing program retreat, then harassing her for two years back on campus. Bailey's behavior only stopped after she held a knife to his throat when he cornered her in the mail room, the professor said.
Multiple witnesses supported her and three other women's accounts, either by saying they'd witnessed the alleged behavior or heard about it at the time it occurred.
Bailey's accusers all said they'd reported him formally or informally during his time as a visiting professor at Old Dominion, from about 2010 to 2016. But the university never did anything except counsel him, they said, surmising that the university valued Bailey's prestige over their safety. Blake was already a Pulitzer Prize finalist and had been granted unprecedented access to Roth's personal papers.
A Different Narrative
Beyond the revelations about Bailey, the Pilot article included another bombshell: a law firm hired by Old Dominion to address the women's claims said they were a "distorted version of events from long ago, almost all of them off-campus, and none of them -- none of them -- made the subject of any contemporaneous reporting or complaint, despite ample opportunity for complaint and discussion."
The university, via the law firm, also said the faculty member who accused Bailey of assaulting her in the hot tub craved his attentions and went with him to the beach afterward.
"The most salacious of the incidents -- the 'hot tub' -- was consensual, indeed sought-after," the law firm wrote in its response to the Pilot. "And it beggars belief that an attempted rape of a faculty member by another faculty member would remain unreported for more than half a decade."
Old Dominion's response, prepared by Kaufman & Canoles, says that the faculty member, Bridget Anderson, was naked and "flirting" with Bailey. It omits the fact that everyone else in the tub was naked, too, apparently as part of a creative writing tradition. It says Anderson, an associate professor of applied linguistics, "wrangled" her way into an invitation to the retreat in the first place and "lobbied intensively" to be invited back on the trip the following year.
The response also says that Anderson was known to "complain loudly and at length on a number of topics" to a former chair, but that she never complained about Bailey.
Seemingly addressing another allegation that Bailey pushed a former graduate student to write about the sexual encounters she had during bipolar manic episodes, and that he was otherwise inappropriate with her, the law firm wrote that "if a student does not feel comfortable with stark or blunt criticism of their writing style, perhaps a career as a writer is not a good fit."
"No one ever -- ever -- complained to ODU about 'grooming,' attempted rape, 'attempted kissing,' or any of the other incidents highlighted," the response says.
The law firm conceded only that Bailey had been perceived by some to be "creepy" and a "creep," but that this was a matter of pedagogy.
"Some complaints were indeed made, informally and outside the reporting system, about Mr. Bailey's teaching style and attitude," the response says.
Despite the response's authoritative tone, Bailey's accusers and a professor who says he witnessed the hot tub incident were never contacted by the law firm to participate in any kind of investigation. They deny the firm's conclusions and say many details in its eight-page response are fabrications.
Who's Under Investigation?
Moreover, they say, the response is a textbook -- albeit shocking -- example of victim blaming.
Anderson said in an interview this week that Old Dominion's "attack" on her character "was worse than the original assault -- way worse."
"What they did could have ruined somebody's life," she said. "It is so malicious and my only sin is speaking out about what happened to me because I thought it was the right thing to do. The level of maliciousness … I think I'll be shocked for the rest of my life."
Kevin Moberly, associate professor of English, said in a separate interview that he was in the hot tub with Anderson and another professor at the writing program retreat when Bailey got in, grabbed Anderson's genitals under the water and then pulled her onto his lap after she shouted and tried to get away.
"I got into a fight with him, a pushing match," Moberly recalled. "I was worried about that because it was my first year here, and he's this big-name writer and I don't have tenure."
Moberly also denied the law firm's assertion that Anderson went to the beach with Bailey after the incident. He, like Anderson, said she reported Bailey to the university multiple times.
Both Moberly and Anderson say the university ordered Anderson to attend anger management-style counseling after Anderson threatened Bailey with a knife in the campus mail room. The university denies it sent Anderson to counseling, but Moberly and Anderson say that Anderson wouldn't have gone to counseling voluntarily, because she didn't have anger problems, just a Bailey problem. And the university wouldn't have ordered her to go if it didn't know something about the conflict between Anderson and Bailey, they say.
Beyond Anderson and the graduate student, a visiting writer said Bailey grabbed and forcibly kissed her outside a reception at his house. Another former graduate student said he got handsy with her at a bar and wouldn't let her go, and he then waited for her outside the restroom, where she'd gone to escape him.
A 'Playbook,' and Refusals to Be Silent
Moberly said he's disappointed by the university's response to women coming forward about misconduct, but that he's learned through his own experiences at Old Dominion that turning on complainants is part of the university's "playbook."
"When you start complaining about things, you get ostracized," he said.
Some 200 faculty members and alumni have already signed a letter to the university demanding that it break ties with Kaufman & Canoles and thoroughly investigate the allegations against Bailey. The letter also admonishes the university for co-signing an attack on apparent victims.
"In response to several women's accusations of sexual misconduct, the statement went out of its way to discredit and even insult the women, using centuries-old tropes designed to silence women," the statement says. "We imagine that ODU community members, especially those in more vulnerable positions, such as graduate assistants, students, adjunct instructors, non-tenure-track faculty and staff, will be even more reluctant to report other instances of sexual misconduct at ODU."
Still, the letter says, "despite the attacks on the credibility and character of our friends and colleagues and fear of retaliation from our institution, we refuse to be silent."
Several professors who helped write the letter declined comment, saying in a joint statement that they did not wish to "draw attention away from the survivors who shouldn't need 200 signatures to be heard." The letter itself expresses their "unwavering, collective support for survivors of sexual violence as a community, not just as a few individuals," they added.
A spokesperson for the law firm did not respond to a request for comment this week.
Bailey, through his attorney, has denied all allegations of misconduct.
The current chair of the English department, Sheri Reynolds, wrote to the faculty this week, saying that university counsel -- not the lawyer who prepared the statement -- contacted faculty members who wouldn't have known details of the alleged incidents. Some faculty members who were interviewed felt their statements were misrepresented in the law firm's response, she also said.
Earlier this year, several women who are not affiliated with Old Dominion said that Bailey kept in touch with them after he was their middle school English teacher and then made sexual advances after they became adults. One said Bailey raped her. Another said he tried to rape her.
Another woman who works in publishing, who was never Bailey's student, also came forward and said Bailey raped her in 2015. Bailey denied these allegations, as well, saying he'd never assaulted anyone.
His initial publisher, W. W. Norton, stopped shipping and promoting his book on Roth. The biography had been a best seller in its short time on the market, though some critics said Bailey was uncomfortably sympathetic to Roth's at-times poor treatment of women, on the page and off. Conversations about this are what prompted Bailey's first set of accusers to speak out. Skyhorse has since agreed to publish the book.
Despite this alleged pattern of behavior, and the lack of input from complainants and key witnesses, Old Dominion's law firm concluded that "no similar conduct occurred at any time while Mr. Bailey was a visiting professor at ODU."
Institutional Betrayal and 'Grassroots Institutional Courage'
In a statement addressing the Bailey allegations and backlash to the university's response, John R. Broderick, university president, said "the report provided by our autonomous third-party reviewer" had to be "independent." At the same time, he continued, "it appeared to many, including myself, that the victims were being blamed, and I apologize."
Broderick apologized to Anderson and other victims "for the pain they have experienced."
Trust in some of the university's values has "been eroded," he continued, announcing the creation of a task force that will "review all of our existing policies and practices for a safe and equitable workplace and to examine the ways we empower and educate our faculty, administrators, staff and students in these matters."
Old Dominion faculty and staff members are required to complete training on their rights and responsibilities related to reporting incidents of sexual harassment and sexual assault, Broderick said, and "we must hold people accountable to fulfill the obligations consistent with our policies."
Jennifer Freyd, a professor emerita of psychology at the University of Oregon who studies the concepts of institutional betrayal and institutional courage, especially in the face of how institutions respond to allegations of sexual misconduct, said it's cases like Anderson's that made her want to engage in this kind of research.
The law firm response reads almost like a satirical "Onion article, it is such exaggerated DARVO," Freyd said, using the acronym for a defensive spin tactic known as deny, attack, reverse victim and offender. "The attacking credibility is the most dominant part of the DARVO response in this case, to the point of absurdity." And "what in the world does it mean to be a quote-unquote creep if not to mean some sort of boundary violation of a sexual nature?"
Broderick's letter is hardly better in that it's a "nonapology," Freyd continued, saying Old Dominion's president "doesn't take responsibility for the law firm letter" and recites "university policies that clearly did not work."
"So much harm comes from ignorance about victim response and institutional behaviors around it," Freyd said. Yet whereas Old Dominion's response to the Bailey allegations amounts to institutional betrayal, she added, the mounting faculty support for his accusers is "grassroots institutional courage."