You have /5 articles left.
Sign up for a free account or log in.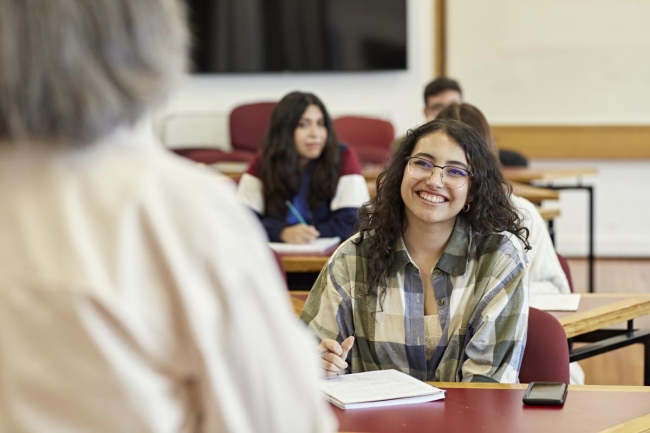 xavierarnau/E+/Getty Images
Keeping students engaged in class is an age-old struggle. While professors have employed a variety of strategies—creating pop quizzes, offering participation points, facilitating classroom discussions, assigning group work—some have chosen a creative alternative: music. An assistant professor at Yale University who recently tweeted to ask other professors if they're playing music before class, and what students think, got more than 1,000 replies.
Music has been tied to positive classroom atmospheres, improving information processing and reducing anxiety and stress, according to the National Center on Safe and Supportive Learning Environments.
Inside Higher Ed found three key reasons professors say they play music in class. They make that choice to:
Set the tone. Some educators start their classes with music, a concept that may have scientific backing. A 2007 study of adult fMRI scans at Stanford's School of Medicine found music can engage parts of the brain that help with attention, predictions and memories. Researchers found that, while listening to music, attention could wander, but in the silence between movements, brains had the highest level of activity. People would establish differences between the beginning and ends of musical events and tie those periods of time to memories. The researchers played obscure 18th-century symphonies, so today's pop hits might not provide the same kind of attention reaction, but students' brains may remember more after the music ends.
Create collaboration. Nothing brings people together like a great song. Virginia Tech economics professor Jadrian Wooten asks his students to pick a song or artist of the day for their preclass music, and "they take a lot of pride in being the one to pick 'cool' music for the class," he says. Spotify's collaborative playlist option also allows students to add their own tunes to a shared course playlist, as well.
Establish context. Leave it to a professor to make music a learning moment. Faculty, like University of Illinois history professor David Sepkoski, add music to their lesson plans as a demonstration or reference point. Sepkoski will play music and teach about the technology used to create different sounds. Other faculty members create a playlist that coincides with course content for students to enjoy as they're completing work.
Can you pinpoint an uplifting memorable moment or conversation with a student facing a challenge, a time that working in higher ed felt particularly rewarding? Consider sharing your story here.