You have /5 articles left.
Sign up for a free account or log in.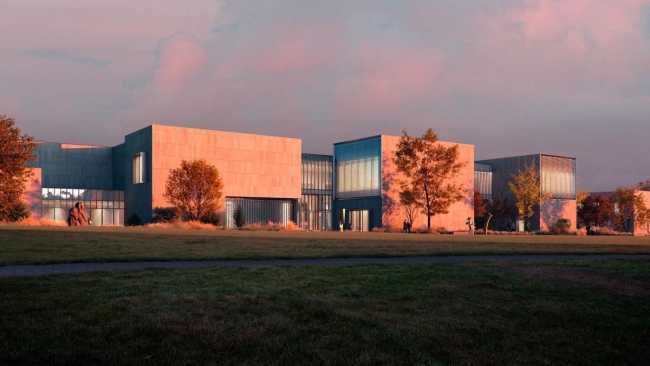 Pennsylvania State University
Philanthropic giving to higher education increased by 12.5 percent last fiscal year to a total of $59.5 billion, the highest year-over-year increase since 2000, according to the latest Voluntary Support of Education survey from the Council for Advancement and Support of Education. In fiscal 2021, giving rose 7 percent, and the previous year it declined slightly, by less than 1 percent.
The contributions went mostly to restricted endowments, primarily to fund scholarships, and to "operations with restrictions on use"—usually research projects. Together, those areas accounted for nearly 80 percent of total giving. Sixty-one percent of charitable donations to higher ed came from organizations, 22 percent came from alumni and 16 percent came from individuals who were not alumni.
CASE president and CEO Sue Cunningham said the upward trend was a sign that commitment to higher education from alumni and philanthropists alike remains strong, even as institutions face an increasingly tough array of challenges—from the looming demographic cliff and post-pandemic enrollment dips to growing skepticism about the value of higher ed and its increasingly fraught place in political discourse.
"It's incredibly good news, the impact these philanthropic resources flowing into institutions will have at a time when other revenue streams are being squeezed more and more," she said.
Ann Kaplan, senior director of the VSE survey at CASE, said most of the giving occurred at the end of 2021—still part of the 2022 fiscal year—when the stock market was bullish after a long pandemic slump.
The numbers line up with what many higher education institutions reported to be a record-breaking fundraising year in fiscal 2022, despite rising inflation and continued fallout from the COVID-19 pandemic. Some big institutions, including Pennsylvania State University and Virginia Tech, shattered previous highs by more than $50 million, but even smaller institutions like Quincy University and Fayetteville State reported historic fundraising totals.
This is the first year CASE used new Global Reporting Standards, which are meant to bring reporting on U.S. philanthropic activity in line with the international community by, among other things, separately tracking new funds committed by donors in addition to funds received. Kaplan said the changes did not have a meaningful impact on the survey results.
This was also the first year that CASE didn't differentiate between donations from corporations and those from other organizations, the majority of which are nonprofit philanthropic foundations, though Kaplan said corporations continue to make up the smallest portion of this pool.
Amir Pasic, dean of the Lilly Family School of Philanthropy at Indiana University, said the survey results were "very encouraging," especially as philanthropic giving becomes more vital to a broader array of institutions.
"Double-digit growth is not the norm, so this is a really strong year for giving," he said. "It's become, from any institution's perspective, an important source of revenue at the margin and will continue to be the engine supporting innovations and breakthroughs on things that we need as we struggle with all kinds of challenges, from demographics to polarization to workforce preparation."
Look Who's Giving
It's not just higher education; philanthropic giving to all sectors has been trending upward in recent years. Total charitable gifts in the U.S. hit a record-breaking $485 billion in calendar year 2021, according to the latest report from the Giving USA Foundation and the Lilly Family School.
While philanthropic foundations have dominated the boost in giving to higher education, increased contributions from alumni have also played a big part. Last year was the second in a row in which alumni giving increased by double digits, according to VSE survey data from fiscal 2021.
Pasic said alumni gifts are a relatively small slice of the overall giving pie, and that growth in that area has been "pretty anemic" for decades, but he's seen an upward trend over the past few years that he hopes continues.
"It's speculation, but I think the existential experience we went through with the pandemic may have focused people on the salience of institutions that have been important in their lives," he said.
Cunningham and Kaplan said part of the increase may also be due to a new generation of alumni aging into cohorts with more disposable income, and thus they are more likely to donate. Tied to this, they said, are efforts by alumni relations offices to adapt their fundraising efforts to the sensibilities and technologies of the new generation.
"I heard someone say the other day that we're no longer in the album generation; we're in the Spotify playlist generation, and that's got more people thinking about how we connect and how to effectively engage with people in their crazy-busy lives," Cunningham said. "Institutions are getting more innovative and sophisticated with their outreach."
Community Colleges Still Lagging
While giving in general was up 12.5 percent, donations to two-year institutions fell by more than 15 percent from fiscal 2021, a decline that Pasic said was both surprising and discouraging.
"There's been more attention to the fact that most of our populace experiences higher education through two-year institutions, more of an emphasis on fundraising there and donor attention to how important they are for social mobility and community health," Pasic said. "Maybe it'll take a little bit longer for the numbers to reflect that, but it's disappointing to see that decline."
Kaplan said much of the decrease was likely a result of a drop-off from the unusually successful fundraising year for community colleges in fiscal 2021, when billionaire philanthropist MacKenzie Scott gifted $2.73 billion to 286 institutions serving underrepresented students—most of which were two-year colleges. She added that CASE has a relatively small sample pool for two-year colleges in its VSE survey, which could also skew the data.
Regardless, community colleges often have less capacity to manage donor relations and much smaller institutional advancement offices, Cunningham said, making it more difficult to sustain the kind of regular gift commitments that more well-resourced four-year institutions receive. CASE founded the Center for Community College Advancement, which focuses on helping two-year institutions build their infrastructure for alumni and donor relations, in 2014 to try to address this disparity.
Kaplan said that as community colleges and smaller regional institutions turn increasingly to philanthropy to fill in the gaps from steadily declining enrollment and stagnating state support, they're bound to build out their institutional advancement offices accordingly. She also said that foundation interest in giving to two-year institutions is on the rise, stemming partially from Scott's example.
"I remember a time when public colleges didn't used to raise nearly as much money from philanthropic sources because they didn't have to; it wasn't part of their business model," Kaplan said. "Now if you look at the top gift-receiving schools, half of them are public … That's going to happen to community colleges, too. It's just a matter of time and effort."