You have /5 articles left.
Sign up for a free account or log in.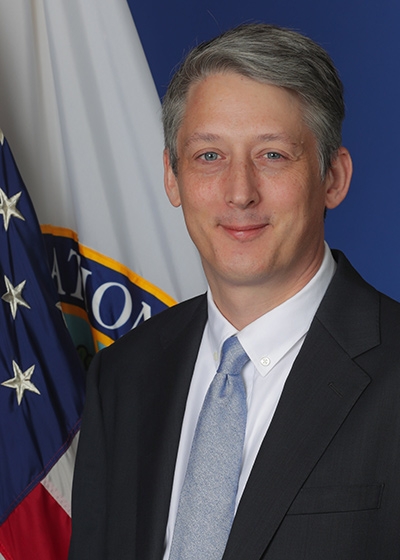 U.S. Department of Education
The Education Department is planning to increase oversight of the outside contractors that colleges and universities use to help run online programs.
The online program management companies, or OPMs, have grown in the last decade, but critics have accused the industry of engaging in aggressive recruiting practices and questioned the legality of the OPMs' business practices. Supporters of the companies say they have helped expand online offerings in higher education at a time when institutions lacked the capacity to create programs and that further regulation would dampen innovation.
OPMs have faced increasing scrutiny in recent years from congressional Democrats and consumer groups, which have criticized the Education Department's oversight of the industry. Last year, the Government Accountability Office reviewed the companies and urged more scrutiny from the Education Department, finding that the agency didn't have enough information to gauge the scale or legality of the companies' agreements with institutions.
To address that finding, the department said in guidance issued Wednesday that OPMs and any entity that provides recruitment services for a college are considered third-party servicers, subjecting the companies' contracts with institutions to regular audits. Colleges and universities are required to report details of their agreements to the department by May 1.
"That will provide important transparency into what's going on," said Robert Shireman, who worked in the Education Department during the Obama administration and is now a senior fellow at the Century Foundation, a progressive think tank. "The Department of Education and then the rest of us will learn more about the contracts that institutions have, and there will be greater scrutiny and accountability for the OPM contractors if they are involved in recruiting students."
A key issue for critics and the Education Department is the revenue-sharing agreement between the OPMs and colleges, in which the company receives a share of the programs' tuition revenue. Federal law prohibits institutions of higher education from providing a commission or bonuses to individuals or entities based on securing enrollment or financial aid.
However, third parties are exempt from the ban on incentive compensation if they provide a bundled set of services, as outlined in guidance issued in 2011. That way, a company could receive financial benefits for enrolling students as long as it also pays for other services, such as technology support, in addition to student recruitment.
Shireman, who worked in the Obama administration when the 2011 guidance was issued and who has since called for it to be rescinded, said he sees the department's review as a possible first step in rescinding that 2011 guidance.
"We think it is now critical for the OPM companies to put forward their proposals, as well as institutions, colleges and universities, about how much of their tuition can they send to a recruiter off-site without violating the incentive-compensation ban," he said.
OPMs have started to move away from the revenue-sharing model, charging fixed fees for specific services instead following the increased scrutiny and changing education landscape.
Department officials said in a news release that "the number of students recruited by entities operating under this exception has increased" since the guidance was issued. To learn more about how that exception has affected higher education and whether updates are necessary, the department will hold two listening sessions on March 8 and 9.
'Online education has the potential to meet the needs of many students and lower costs," Under Secretary James Kvaal said in a statement. "But we are concerned about the growth in loan debt and want to ensure students get value for their money. These listening sessions are part of the department's commitment to undertake a careful, fair, and thorough review of the rules around how contractors recruit students for online programs."
Pearson and 2U—two of the larger online program companies—said in statements that they looked forward to working with the department and supported increased transparency measures.
"Innovation in education is critical to our country, and 2U and businesses like us have become a vital part of driving innovation, access, and affordability in the higher education ecosystem," a 2U spokesperson said in a statement. "Safeguarding and protecting students is an important part of the equation, and we look forward to working with the department to help ensure that our industry is serving the best interests of students, universities and taxpayers."
Consumer groups and think tank analysts generally applauded the department's announcement.
"The bundled-services loophole to the incentive-compensation ban has led to the next frontier of predatory practices in higher education," said Aaron Ament, president of the National Student Legal Defense Network. "This has ripened the conditions for misleading and defrauding students, and we've already seen evidence of harm caused by this lack of oversight.
The network and Tycko & Zavareei LLP sued 2U and the University of Southern California late last year, alleging that both entities substantially misled students. The lawsuit is still pending.
North Carolina representative Virginia Foxx, the Republican who chairs the House Committee on Education and the Workforce, criticized the decision and said in a statement that she hoped the Biden administration was ready to listen to all the facts.
"While I share the belief that we must ensure programs provide value to students and taxpayers, it's never going to work for the department to push blanket compliance policies onto entities, especially those organizations that help students complete their education through effective retention strategies," her statement said.
Overreach or Needed Oversight?
Trace Urdan, managing director at Tyton Partners, said the guidance designating OPMs as third-party servicers was "potentially alarming" and an overreach of the department's authority.
Any entity involved with the administration of an institution's federal student aid is considered a third-party servicer. That includes contracts that manage student loans or run financial aid operations.
Urdan said that under the latest guidance, any company that contracts with an institution that participates in the federal financial aid system could be subject to federal regulation.
"This definition is expanding to allow for direct regulation of a third party, and I think the problem is that there's no real limiting principle there," he said, adding that such a change could discourage outside investment in higher education.
Ben Kennedy, a consultant who advises colleges on their online strategy, said the change in third-party servicers will likely be an administrative inconvenience but not the death knell for OPMs.
If the 2011 guidance is rescinded, that would be a big win for institutions currently in a revenue-sharing agreement, because they could renegotiate contracts, he said. But he doesn't think the department has to go that far. Instead, the agency could add disclosure requirements and other stipulations to make them unpalatable.
More information about the contracts also would benefit institutions, he said.
Stephanie Hall, a senior fellow at the Center for American Progress who's researched OPMs and been critical of the arrangements, said that bringing OPMs under the third-party-servicer umbrella will at least improve oversight. That change also would make the companies and institutions "jointly and severally liable" for any violation.
"Third-party OPMs have been able to hide behind really crafty language in their contracts that keeps them from being responsible for any violations," she said. "It places all the responsibility on the institution."
She's excited to hear from students and institutions, especially those that are locked in long-term contracts, during the listening sessions next month.
"Hopefully it's a chance for the department to hear what some of the impacts are and how widespread those impacts are," she said. "One thing that I would hope comes out of that is that the department gets information so they can move forward with either rescinding or revising that bundled service guidance."