You have /5 articles left.
Sign up for a free account or log in.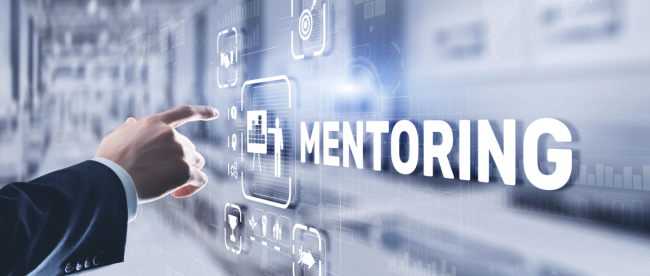 Funtap/iStock/Getty Images Plus
Students benefit from mentors, but structured mentorship isn't part of many academic programs. In one 2021 Student Voice survey, nearly half of students couldn't name a single mentor, even one they'd found on their own.
So a core feature of a set of online, lifelong learning programs launching at Gonzaga University stands out: in both the cybersecurity and software engineering boot camps, each student will be matched with an industry mentor based on their interests, goals and location.
Mentor meeting details: Mentors will meet virtually with their assigned students each week for 30 minutes, to provide motivation and real-world advice and help them navigate challenges.
"Mentorship is a key component of these programs," says Rachelle Strawther, director of Gonzaga's Center for Lifelong Learning. "This mentoring is important because it allows students one-on-one time with an industry expert where they can discuss and refine their portfolio projects, all with an eye towards impressing hiring managers."
Students also have access to a career coach for help with résumé reviews, mock interviews and job-search strategies.
Mentor selection lowdown: Gonzaga's partner for the boot camps is Springboard, an online learning platform. Strawther says that graduates of Springboard boot camps tend to cite mentorship as program highlight, with students rating their calls with mentors an average of 4.92 out of a possible five-point rating. These paid mentors are vetted to ensure they're a "right fit" for each program, with a 9 percent acceptance rate, according to Gonzaga.
"Mentors are selected based on their technical proficiency, the passion that they display for the given subject and their empathy for students," Strawther says. "We see mentorship as a critical aspect of delivering impactful outcomes for our students."
Gonzaga is Springboard's 10th university partnership. The platform follows a cohort-based mode with live learning sessions. Karlene Hoo, dean of Gonzaga's School of Engineering & Applied Science, says that the partnership with Springboard "builds on Gonzaga's mission to create pathways for people who seek contemporary career choices that enhance their professional and personal skill set." The boot camps launch next month.
Strawther says the university will be reviewing student evaluations regularly and reviewing the boot camp curriculum annually. Fewer than 5 percent of students request a new mentor, Strawther says, but such requests are handled by a student success team.
If mentorship is a core part of your academic program, tell us about it here.