You have /5 articles left.
Sign up for a free account or log in.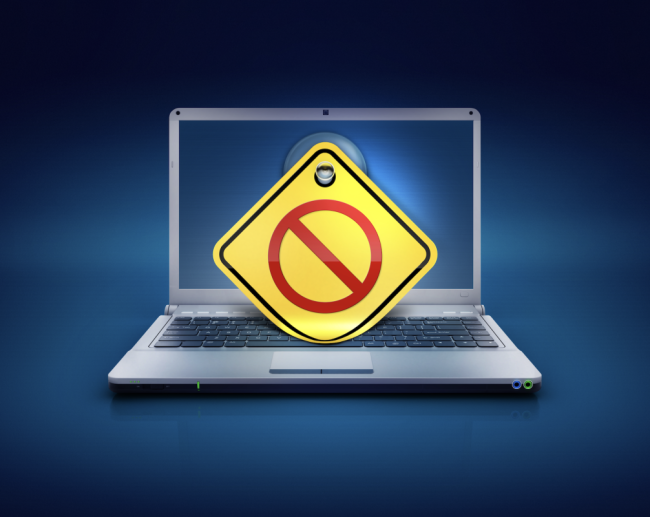 Pictafolio/iStock/Getty Images Plus
One in five students has been unable to register for classes at some point because of an advising, financial or other kind of institutional hold. This is just one finding from Inside Higher Ed and College Pulse's recent Student Voice survey of 3,004 undergraduates about navigating their academic paths. But the statistic merits special attention because of its implications for current policy discussions about institutional holds.
Beyond One in Five
Decision-makers concerned about diversity, equity and inclusion may be particularly interested in how the Student Voice data point breaks down by race: 18 percent of white students and 16 percent of Asian students report having been unable to register for classes due to an institutional hold, versus 29 percent of Black students and 24 percent of Latino students.
Also notable: 26 percent of students who identify as having a learning disability or other condition that makes learning more difficult (dyslexia, attention deficit disorder, etc.) report having been unable to register for classes due to holds on their accounts, compared to the 20 percent figure over all.
There may be a link between institutional holds and delayed graduation dates, as well. While 70 percent of the survey sample expects to graduate within the standard time frame (two or four years, depending on institution type), just 59 percent of respondents who have been unable to register for classes at some point due to an institutional hold expect to graduate in standard time.
Fifty percent of first-generation respondents who've been unable to register due to institutional holds plan to graduate within two or four years.
Institutional holds are a cousin to transcript holds, which are controversial because they prevent millions of students with unpaid fee or tuition balances from accessing or transferring their stranded college credits (no official transcript, no proof of credit).
Institutional holds on course registration don't draw quite as much scrutiny as withholding transcripts, yet the Student Voice findings on registration holds disproportionately affecting students of certain races and students with learning disabilities raise an equity red flag. And the relationship between institutional holds and longer graduation timelines has possible implications for completion efforts.
Institutional Holds: Pros and Cons
Shanna Smith Jaggars, assistant vice provost of research and program assessment for Ohio State University's Office of Student Academic Success, and a research affiliate with the Community College Research Center at Columbia University's Teachers College, says that many campuses use institutional holds blocking course registration "to force a student to do something, such as pay a late bill or get required advising."
But sometimes this "backfires," Jaggars says. Some examples: a student who hasn't completed an advising requirement doesn't register for the next semester at all. Or a student with a financial hold drops out "because of very small fees they can't afford to pay."
Melinda Anderson, executive director of the academic advising group NACADA, says she's been encouraging institutions to re-examine their hold policies. Should unpaid parking tickets or housing and library fees result in a registration hold, she asks, "or should students be penalized based on that resource—car being towed, housing contracts revoked and library privileges removed?"
The American Association of Collegiate Registrar and Admission Officers discourages transcript holds as a means of collecting trivial or minor debt. In a joint statement issued last year with the National Association of College and University Business Officers, however, AACRAO said it understands "that the ability to use holds to prompt a student to take an action is one of the few resources in an institution's toolkit that supports student success and addresses the administrative needs of an institution."
Melanie Gottlieb, AACRAO's executive director, says that academic holds, in particular, can actually promote student success by alerting students that "there is something that they need to pay attention to. It's a very common thing for an academic hold to be placed because a student is perhaps needing to do something in their degree planning, or course sequencing, or something that hasn't been dealt with."
What about financial holds? Gottlieb says these aren't always bad news for students, either: "Sometimes it means that the student hasn't shown up in Financial Aid to sign their promissory note."
More difficult are financial holds due to large balances that students must pay on their own. "There is a balancing act that institutions do in terms of trying to ensure the student has done all of the things they need to do to secure the financing for their education," Gottlieb says. "It is not in the student's best interest to rack up gigantic amounts of debt and continue to progress." Why? Even if a student with a big balance graduates, they may do so only to face a transcript hold.
AACRAO and NACUBO offer practical guidance on holds, including:
Maintain clear, concise, timely and multichannel communication with students about the hold
Routinely examine the use and impact of holds on students for issues of equity within the student population, the average time to resolution and average unpaid debt, if applicable.
Allow a student to appeal the inability to register for the subsequent term, if a hold prevents registration.
Consider establishing a payment plan option for current students with outstanding balances and allow for the release of an official transcript, as long as the plan is current.
One Student's Experience
Ariadne Farina, who is studying studio art at Borough of Manhattan Community College of the City University of New York, plans to graduate this term. But she almost was unable to register for her final two courses this spring when she realized she had a tuition balance topping $3,000. (This was accumulated over two previous terms, mostly one in which she was ineligible for significant financial aid because she took on a second job that elevated her income level, Farina says.)
Scrambling, she tried to establish a payment plan with her institution and to take out a student loan, but she was told that neither was possible due to pre-existing debt. Farina's sister established a GoFundMe page for donations, which helped significantly, but it still wasn't enough to push her balance down to $500—the threshold for registering for the next semester.
Ultimately, and according to emails Farina shared with Inside Higher Ed, a CUNY bursar intervened and allowed her to register with a balance above $500, so as not to miss the registration deadline. She made it by two days.
Farina says that if things hadn't worked out the way they did, she might have had to wait months, or longer, to finish her last two classes, risking her success.
"I don't make a lot of money, and so it could become this situation where you can't apply to school for another two, three years, depending on situation," she says. "That can affect résumés, because there's this big gap, like, 'Why did it take you so long to finish your associate's' or 'Why is there a gap?' You can explain it every single time, but that gets frustrating itself."
It's also "dangerous to someone's energy," or momentum, Farina adds. "I'm getting good grades. I'm working full-time and going to school. So I was working very hard. And to have this roadblock smack me in the face and say, 'Hey, you have to pay this or you're not going to finish your final semester'?"
Farina says that while she knew she had a tuition balance because she got tuition statements via email, a phone call from staff members warning her of an impending hold, and talking her through options, would have helped avoid a last-minute crisis. A forced meeting with an adviser would have done the same, she believes.
Connecting the Student Voice survey findings by race to her own situation, Farina, who is Hispanic, says, "A lot of Latino and Black communities and Asian communities aren't able to get that much together [quickly] because of their immigration status, their financial status, and it's a struggle."